Alphagon office building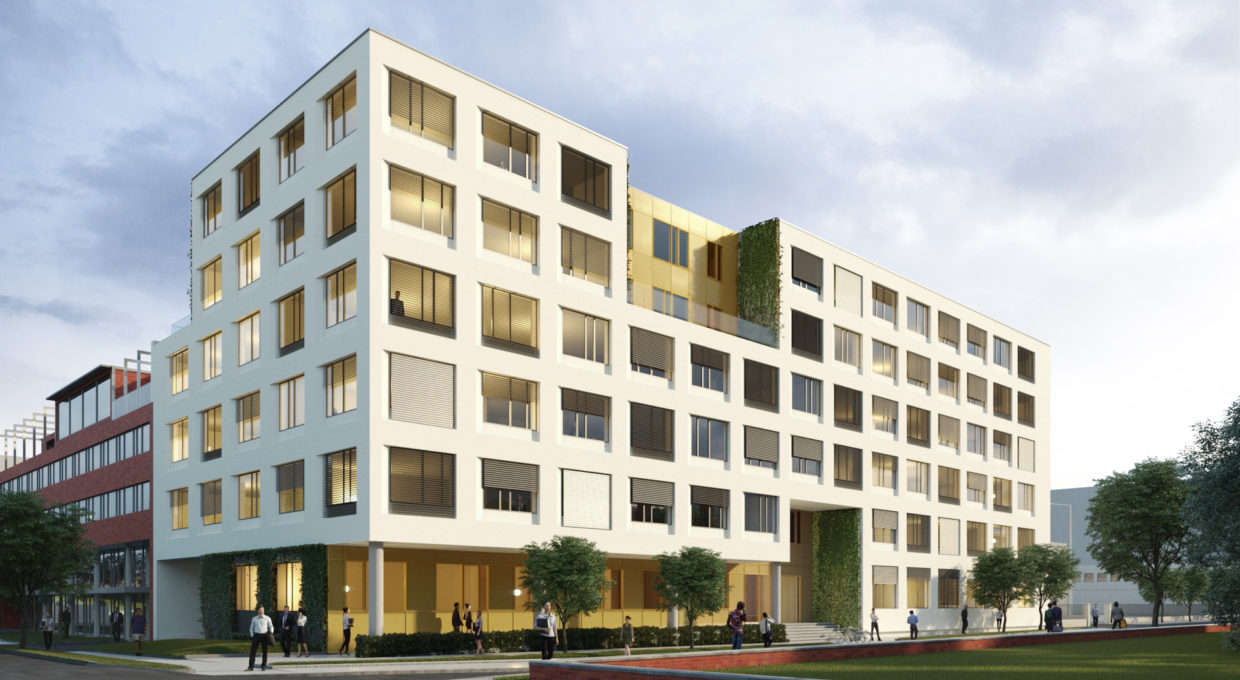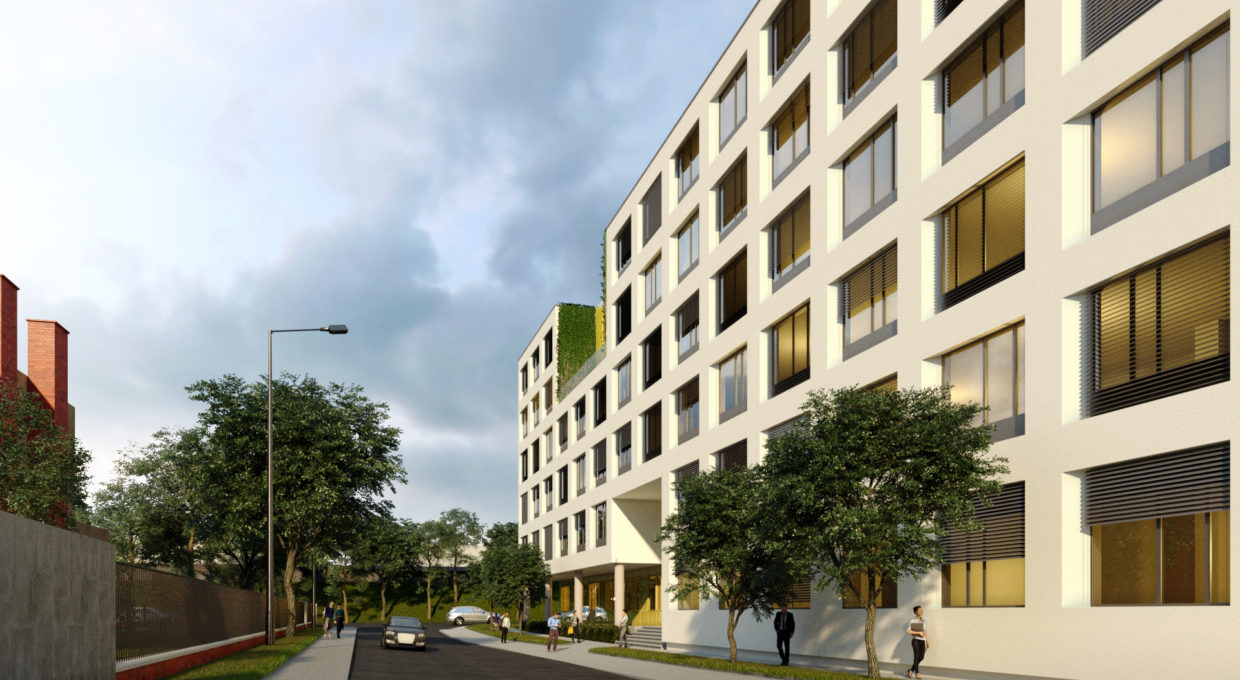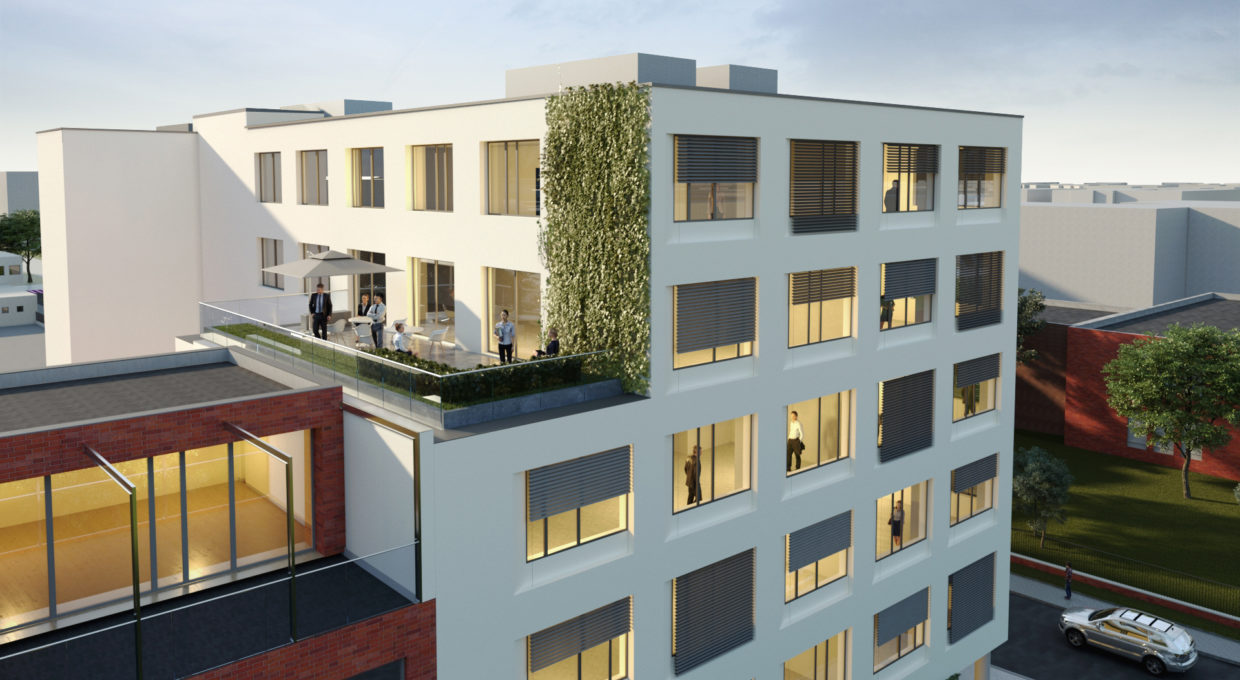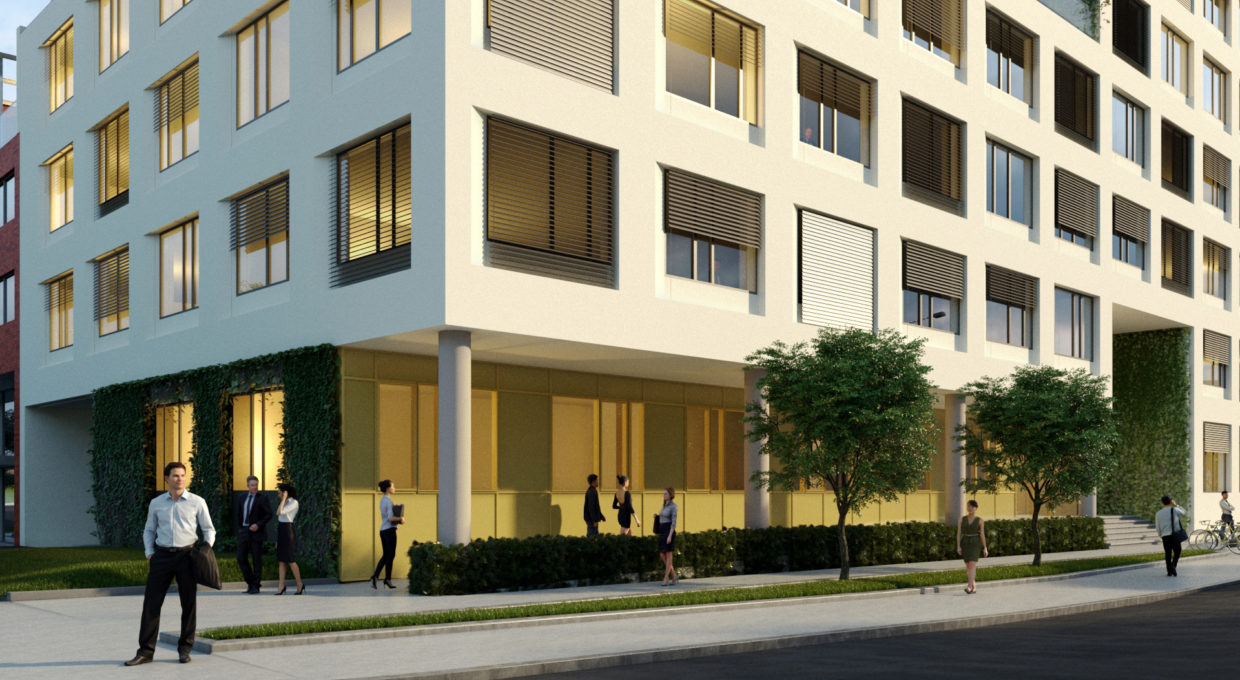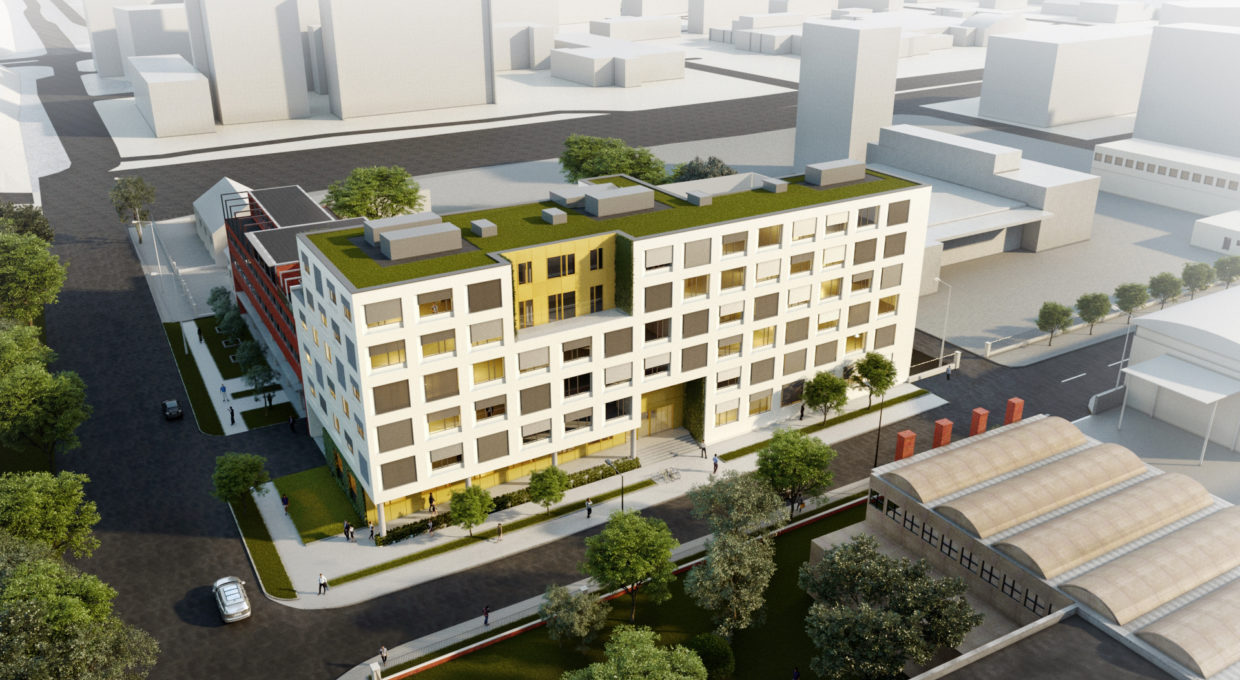 The site of the planned office building is located at Újbuda district of Budapest, in a closed-row of buildings, on the corner of Dombóvári út-Nádorliget utca. The area boasts with a very good infrastructure, and is charaterized by both residential building blocks and industrial buildings. Main building materials of these buildings nearby are metal, brick and plaster, to which material usage of the planned building also orientates.
Our main concept of planning was based on the architectural characteristics of the area: the industrial character, the large, homogenous surfaces and monolithic building volumes. Client needs included the emphasizing of the environment friendly character of the building, rational and efficient formation of the office building and the possibility of the forming of flexible interior units. The aim was also to take into account to the maximum extent the principles of environment friendly design and to gain the LEED Gold certification.
During the formation of the volume of the building, which will be operated as a rental office building and consists of 2 underground + 5 general storeys, our method was to take away at certain parts from the homogenous facade and volume structure. Thus the entrance arcade and the terraces of the upper storeys were created. From the latter we can enjoy the wonderful panorama onto Széchenyi Hill on the western side and Kopaszi Dam on the eastern side.
The formation of the facade of the building is based on the 1,35 m raster of the plans of the offices, and was covered with plaster. The facade is covered with plants at certain parts, which symbolise the commitment of both client and architect towards sustainability and environment consciousness.
Project data
Name

Project start year

Completion

Location

Gross area

Function