105 Andrássy Avenue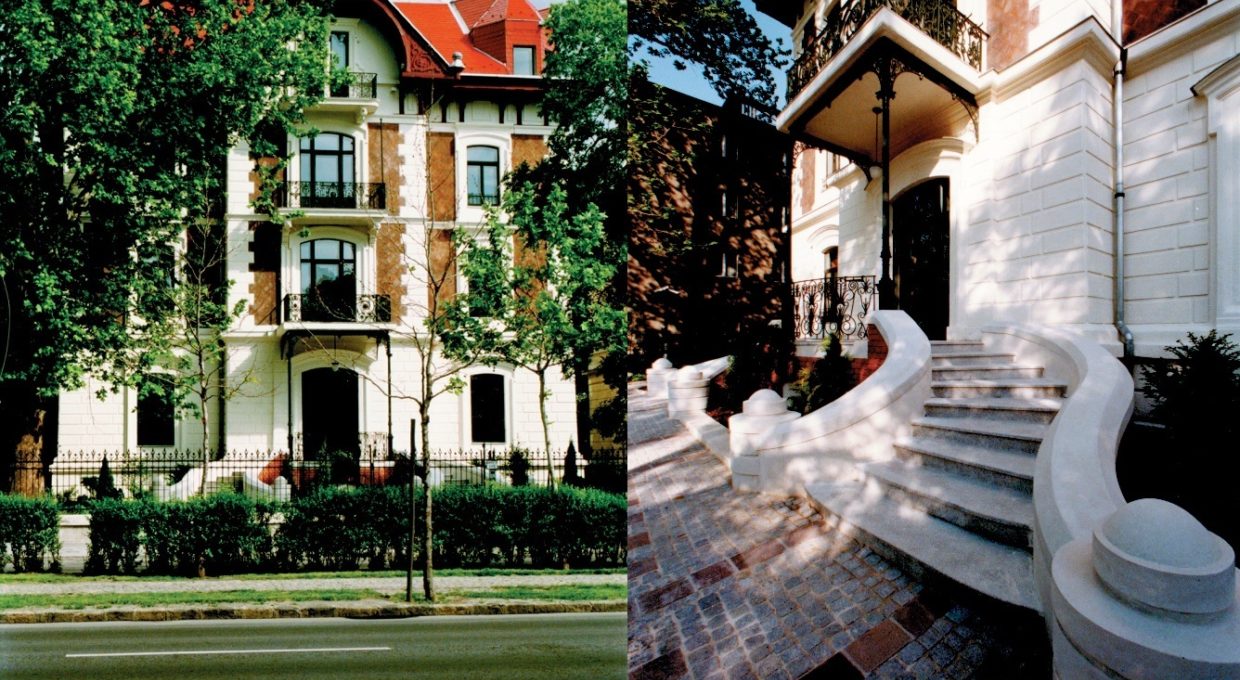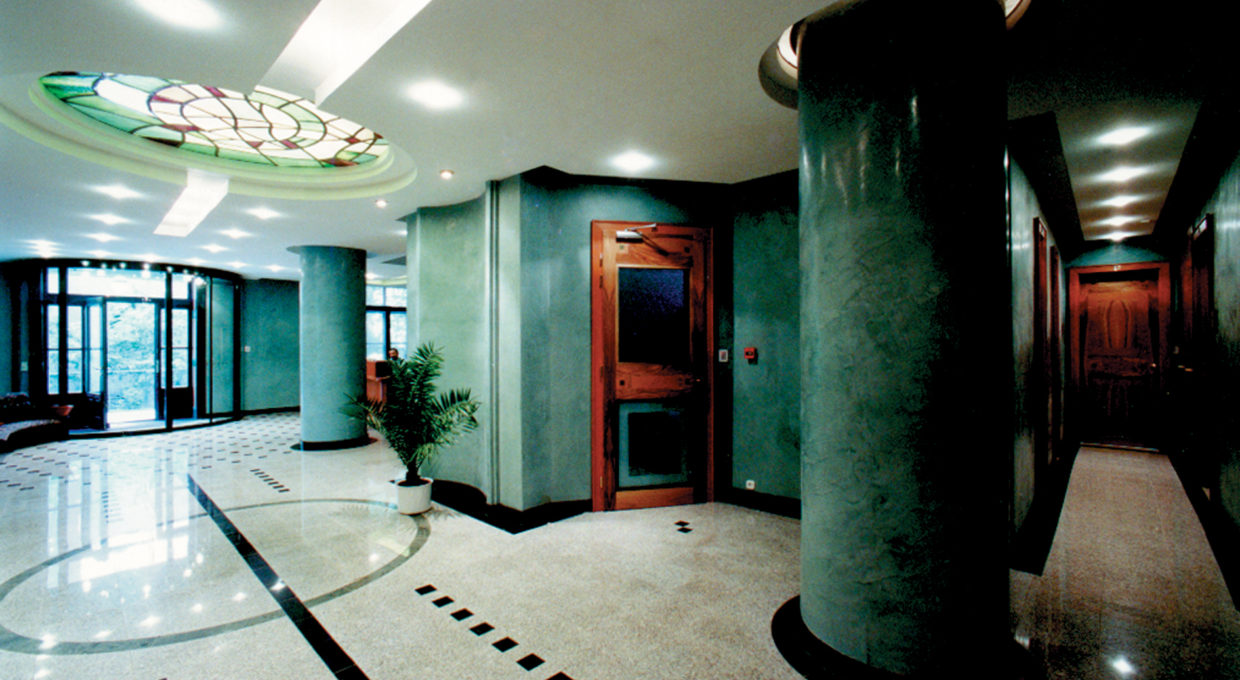 The building is situated in the most elegant avenue of Budapest, Andrássy Avenue, the former Sugár road. The buildings erected during the formation of the avenue were built between 1871-1885, and were the works of such renowned architects as Miklós Ybl, István Linczbauer or Ödön Lechner.
105 Andrássy Avenue consists of basement + ground floor + 2 upper storeys + a partly mansard roofed 3rd floor. It was rebuilt several times during its lifespan, and an extra floor was added. Before the refurbishment the building was operated as an office building. Changing the function of the building also required the changing of the floor plan. New function of the building is bank operational headquarters, where meetings with clients take place, but without cash flow. Thus there is no need to take too many clients into account. Also a VIP vault is made in the basement.
On the ground floor lobby and meeting rooms are situated, the latter can be partly united. Also service rooms (kitchenette, cloakroom, sanitary units) can be found here. On the first floor operational rooms, while on the second floor managers offices are located with sanitary units and kitchenettes. On the mansard floor there are sanitary units, cashiers office and general office rooms.
Refurbishment of the interiors started after partly demolishing the partition walls. A new elevator, the subsequent insulation of the basement and the main load bearing walls, and complete reinforcement of the ceilings with wood and steel beams were created.
The exterior of the building remained unchanged, there were no significant alterations of the facades. Plastered surfaces and ornaments were recreated according to the original status. Also the original sheet metal and wrought iron ornaments of the roof were recreated, just like the wrought iron balustrade of the terrace on the Andrássy Avenue side. The side entrance received a new wrought iron canopy. Interiors were refurbished and gained a high quality interior design with inlaid doors and high quality paintwork.
Project data
Name

Project start year

Completion

Location

Gross area

Function