Railway station - "old" service building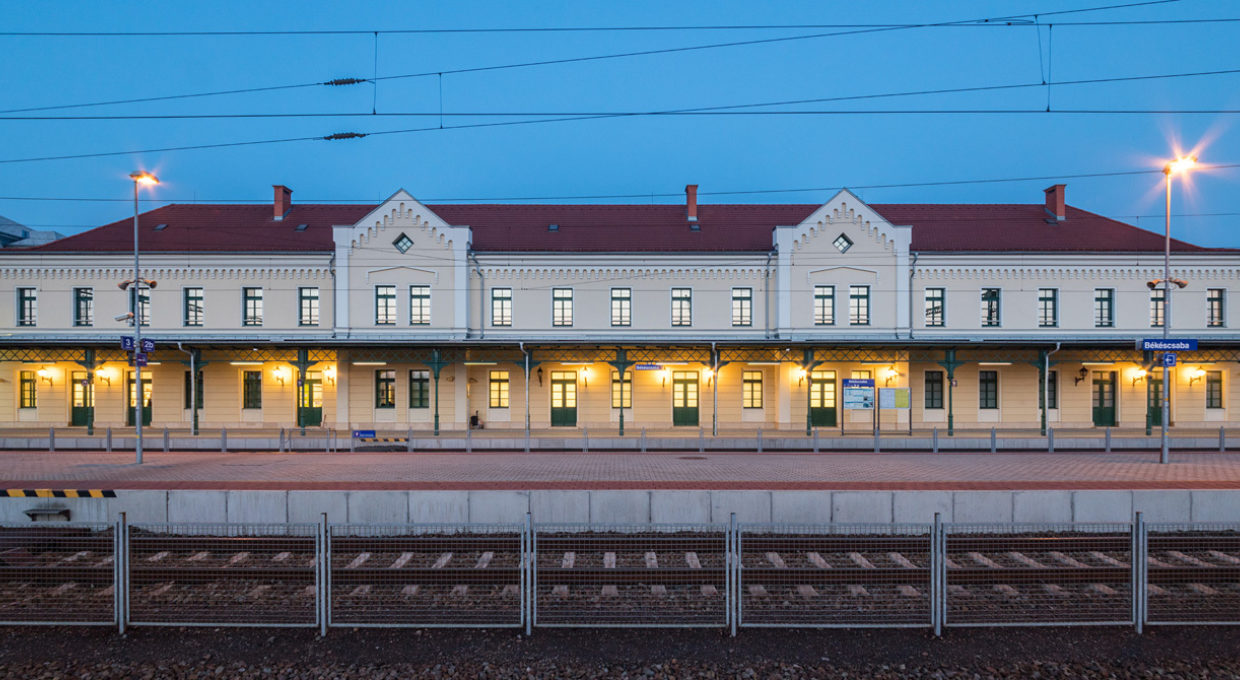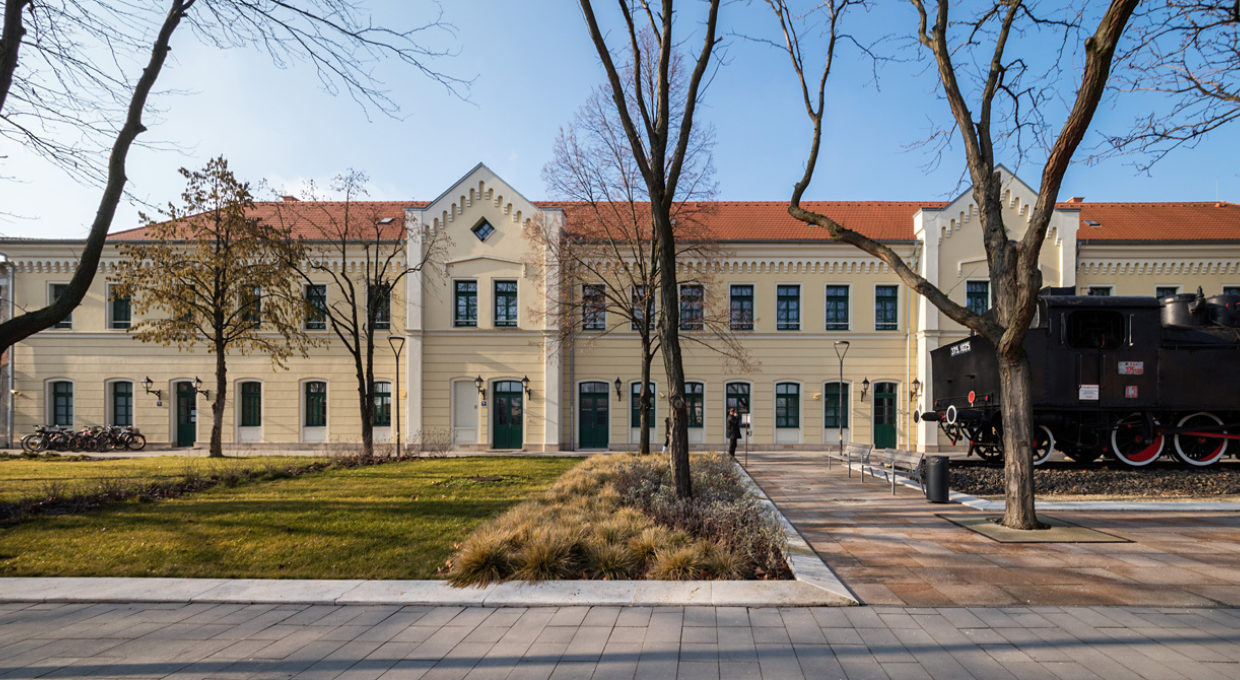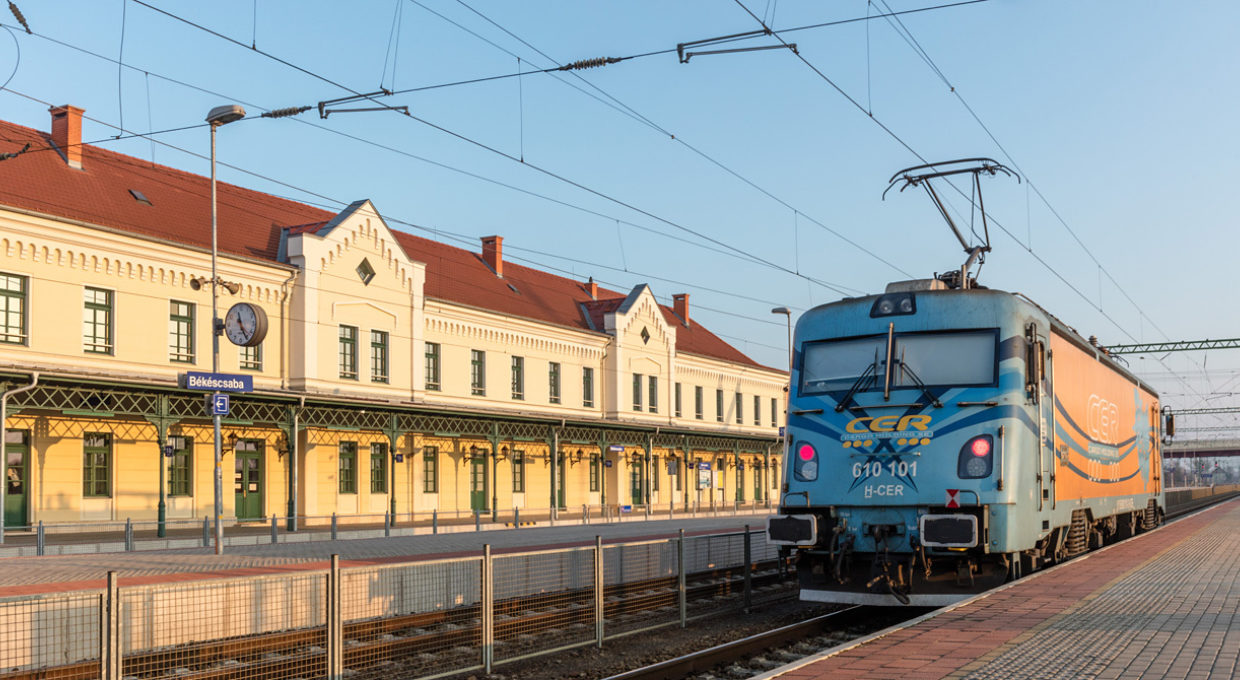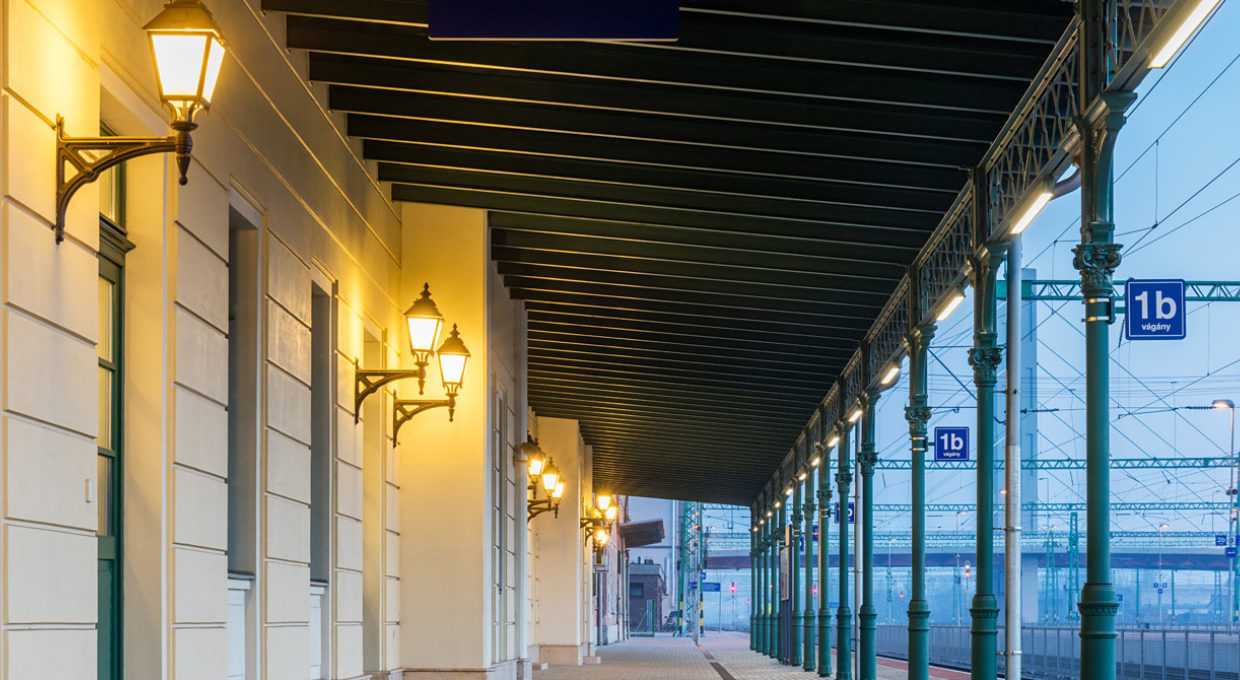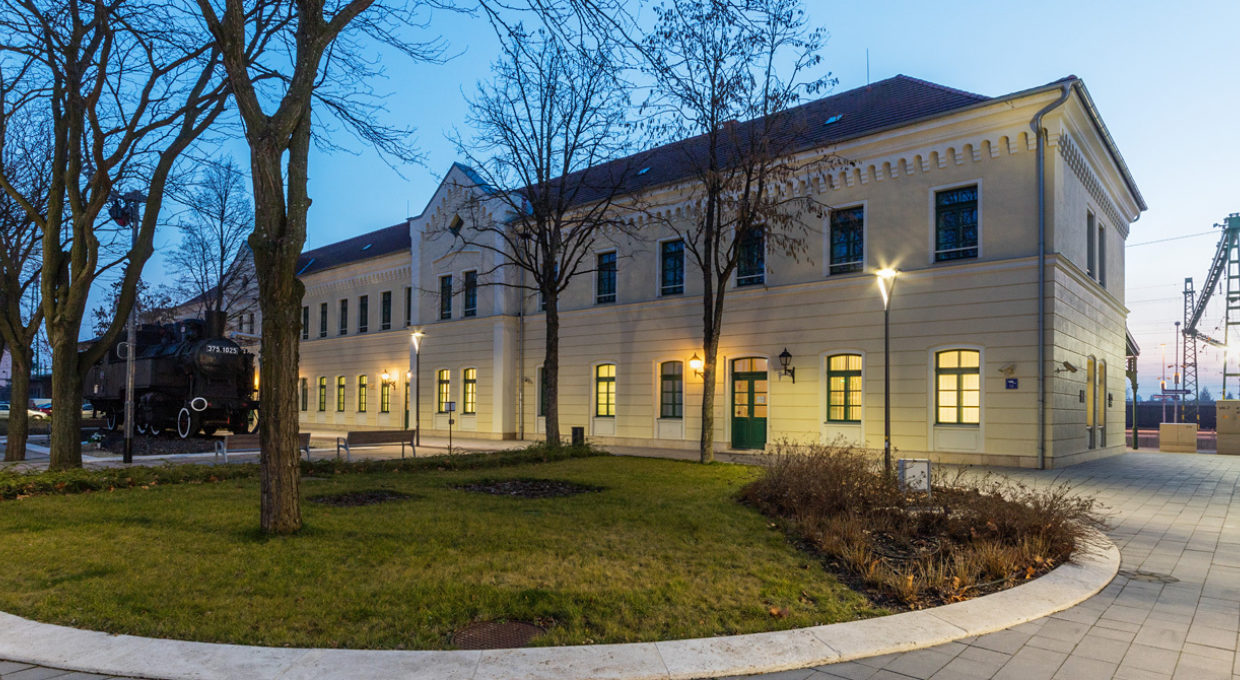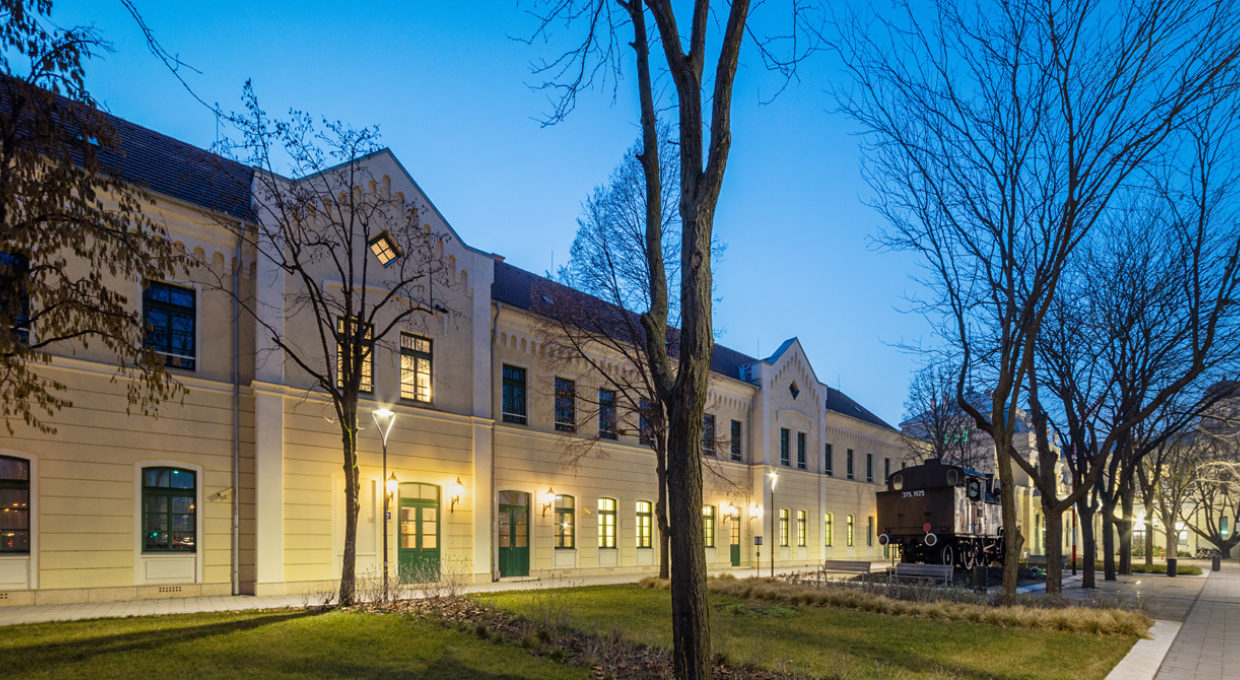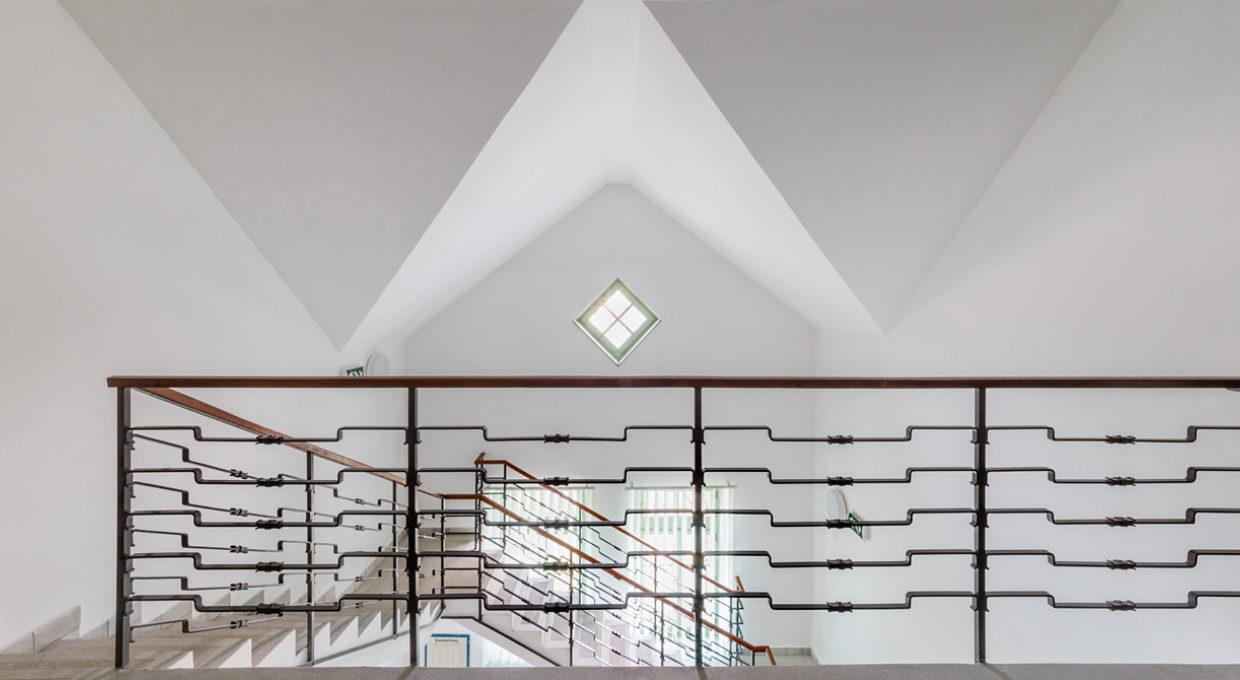 Old romantic style railway station of Békéscsaba was constructed as part of Great Plains Tisza Railway Line (Tiszavidéki Vasút (TVV), built between 1857-60. The building was extended more times during its lifespan. During WW2 it was severely injured, while in the 1960s old and new building were joined, its facade decorations were destroyed and its roof was converted into a flat roof.
During its modernisation we had the possibility to restore the original exterior of the building. First plans were finalised in 2012 (preliminary plans: Mata-Dór / Szabolcs Bánszky), which were modified in 2014 (Mérték Architectural Studio / Erzsébet B. Terbe). In this planning phase we have carried out further research and this has verified our guess: the urban wing of the building has a basement floor. For defining the colour of the facade and the windows, we also carried out a restorer's research.
After the reconstruction works the building fulfils educational and operational functions. On the ground floor areas are the interlocking system and telecommunication rooms. On the first floor offices, changing rooms and teaching functions can be found. The building's reconstruction meets the principles of the Venice Charter. We integrated the building by keeping old building's historical values to today's age needs and requirements. The building has received an Excellence in Building & Construction Award in 2017.
Project data
Name

Railway station - "old" service building

Project start year

Completion

Location

Function
Awards
Construction Industry Award 2017 - Transportation Facility Category