Bicske Healthcare Centre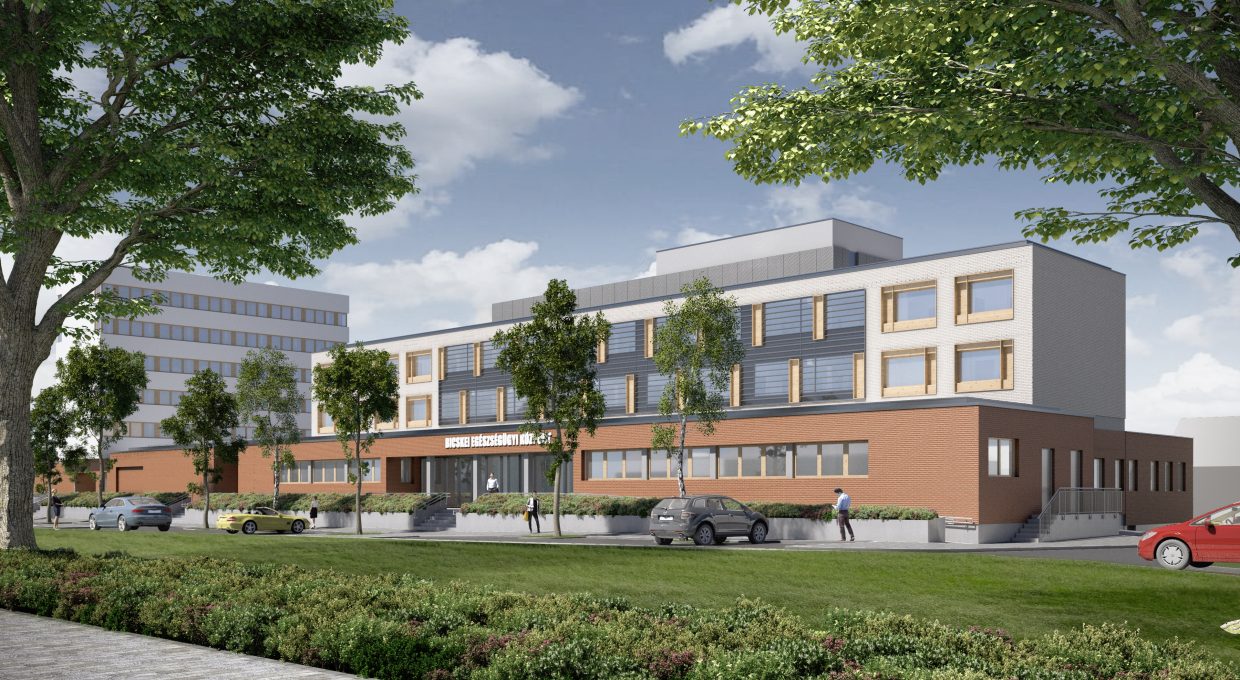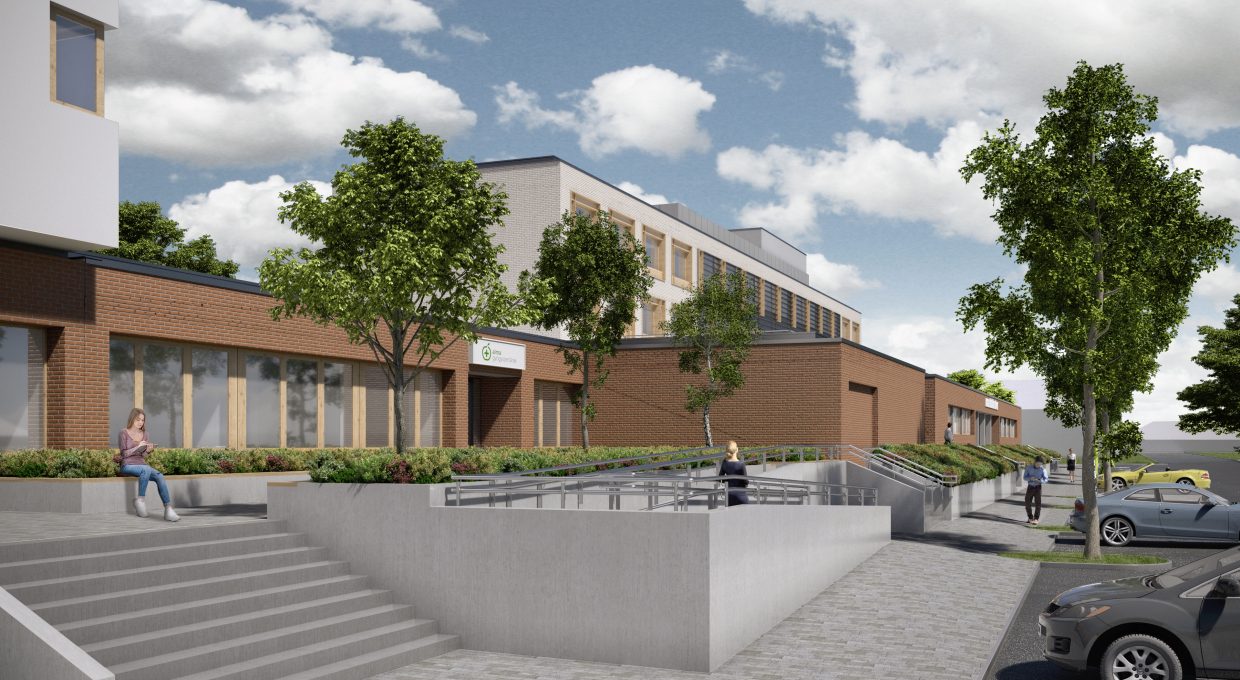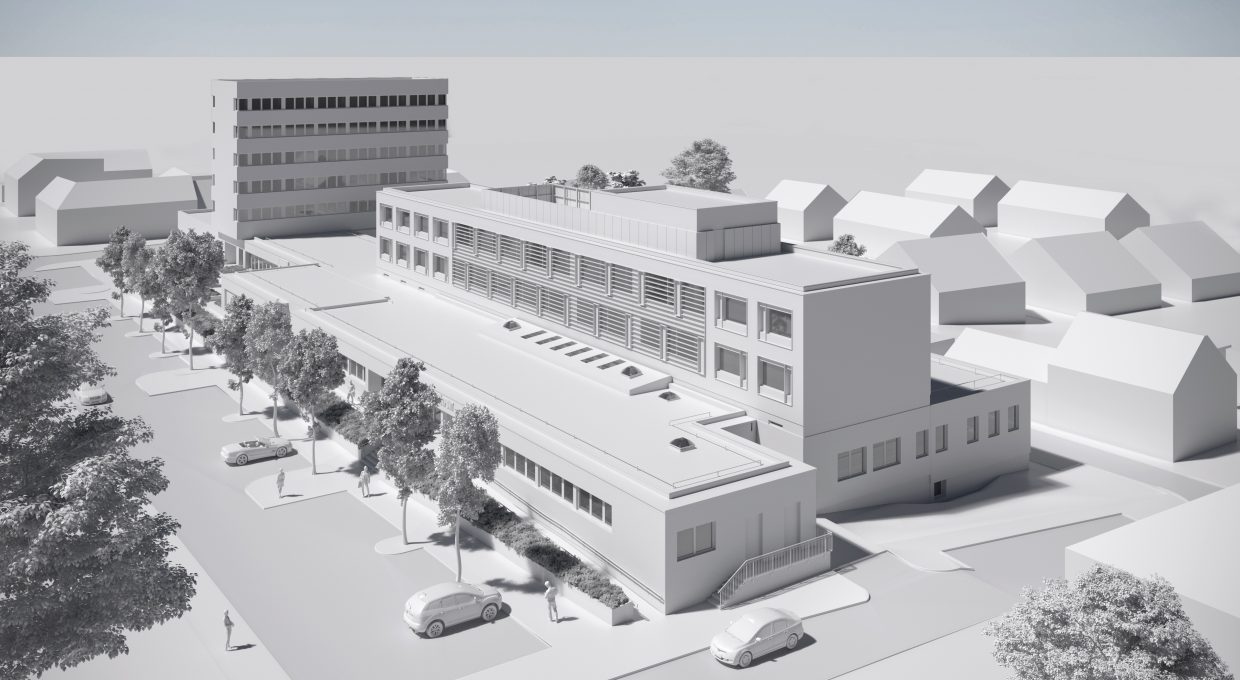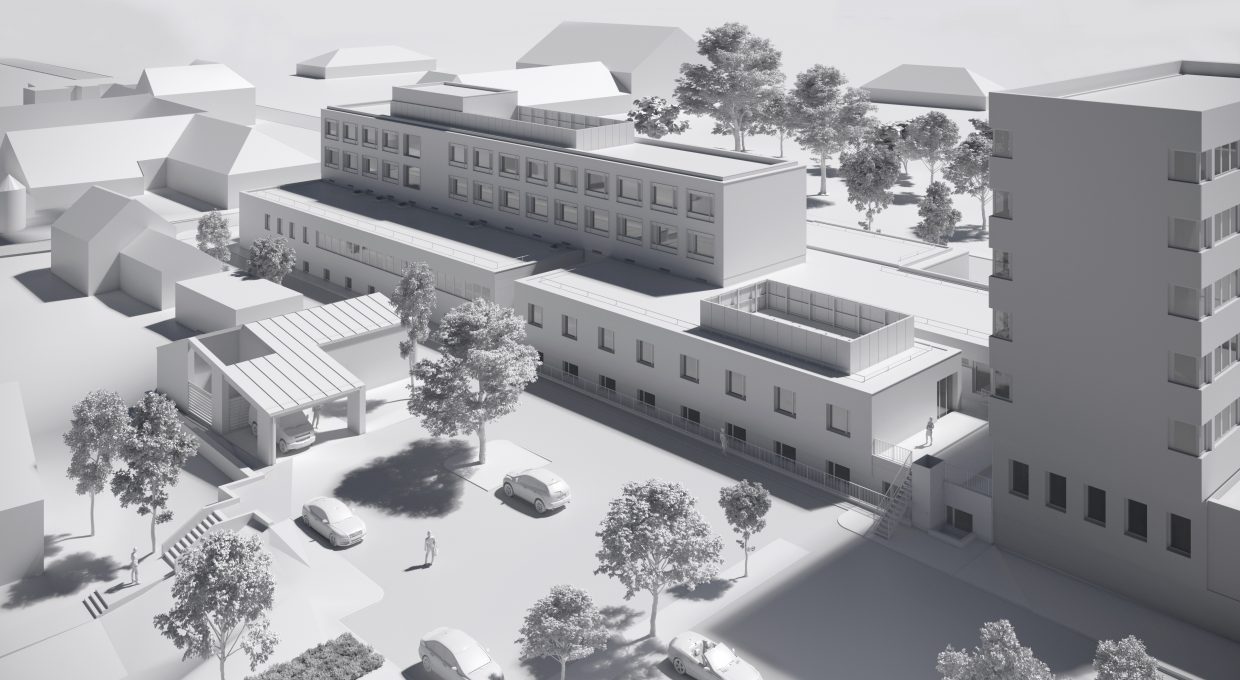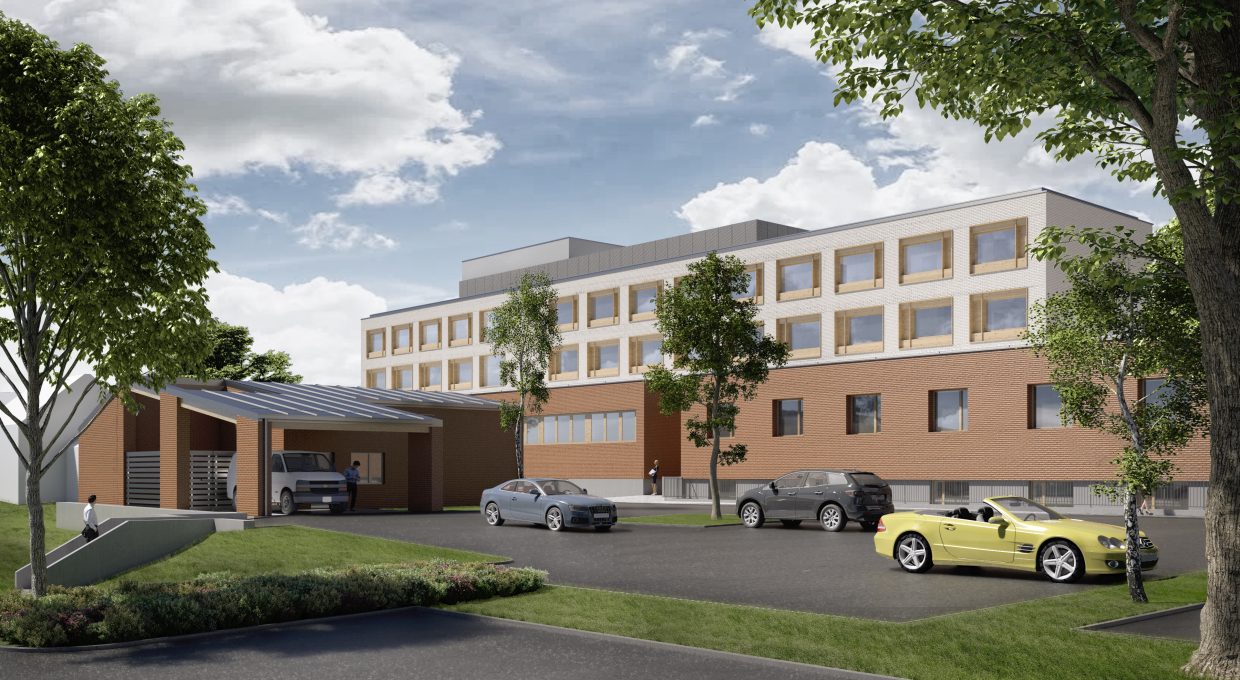 More than ten years after the last modernization, Bicske Healthcare Centre is renewing again, facilitating modern healthcare service by transforming the existing building, and further reconstructions and expansion. The centre is being built according to our design: it is being expanded by two ground-floor hemicycles, in which new CT and MR rooms, rheumatology clinics, new general practitioner clinics and new waiting halls are about to be developed. The allover renovation of the first and second floors will happen too, which host different out-patient clinics.
During the design planning, accessibility and shortening the patients' routes were highlighted aspects: the focus was on accessibility, transparency, and the formation of bright, clean, and easy-to-use rooms for the patients – even with disabilities – arriving to the building. The centre's outlooks are being renewed too: our main goal was to standardize the architectural face, and to create a public building meeting the standards of a small town. Thanks to the renewable and modern engineering equipment and the energetic renovation, the building can be operated efficiently after the renovation.
The detailed design program was made on behalf of the Government of Bicske, and with the cooperation of the Centre's medical directorate.
Project data
Name

Project start year

Completion

Location

Function