Budapest ONE Business Park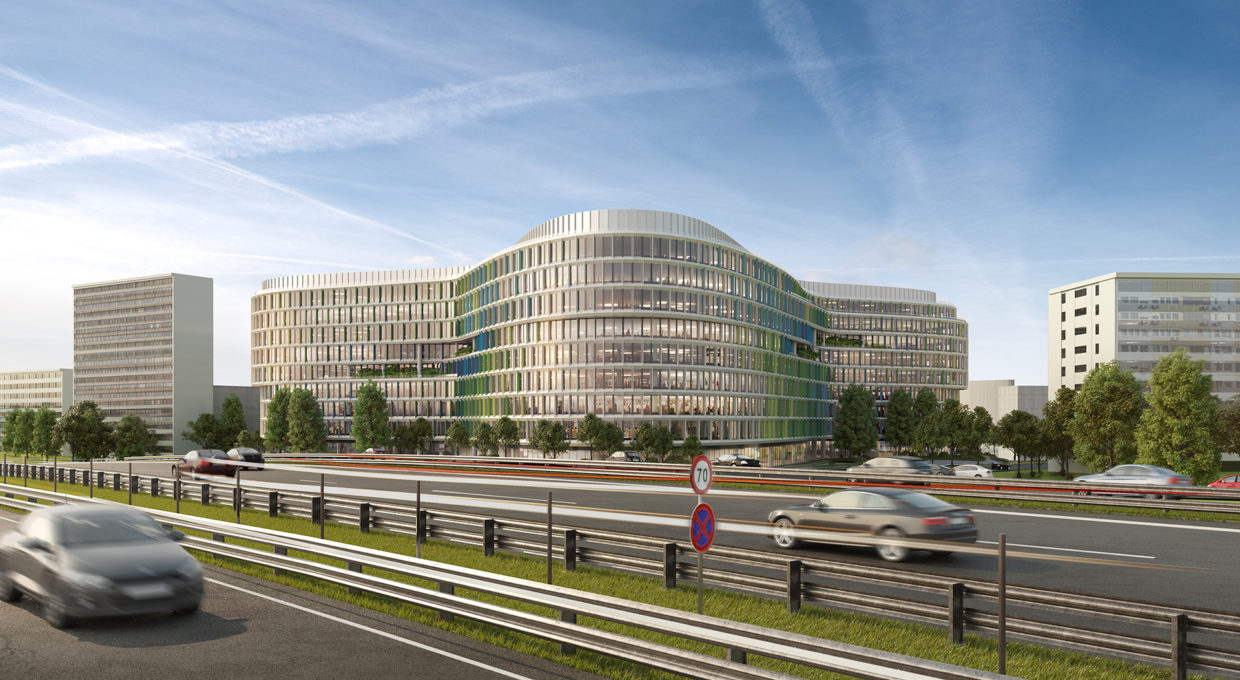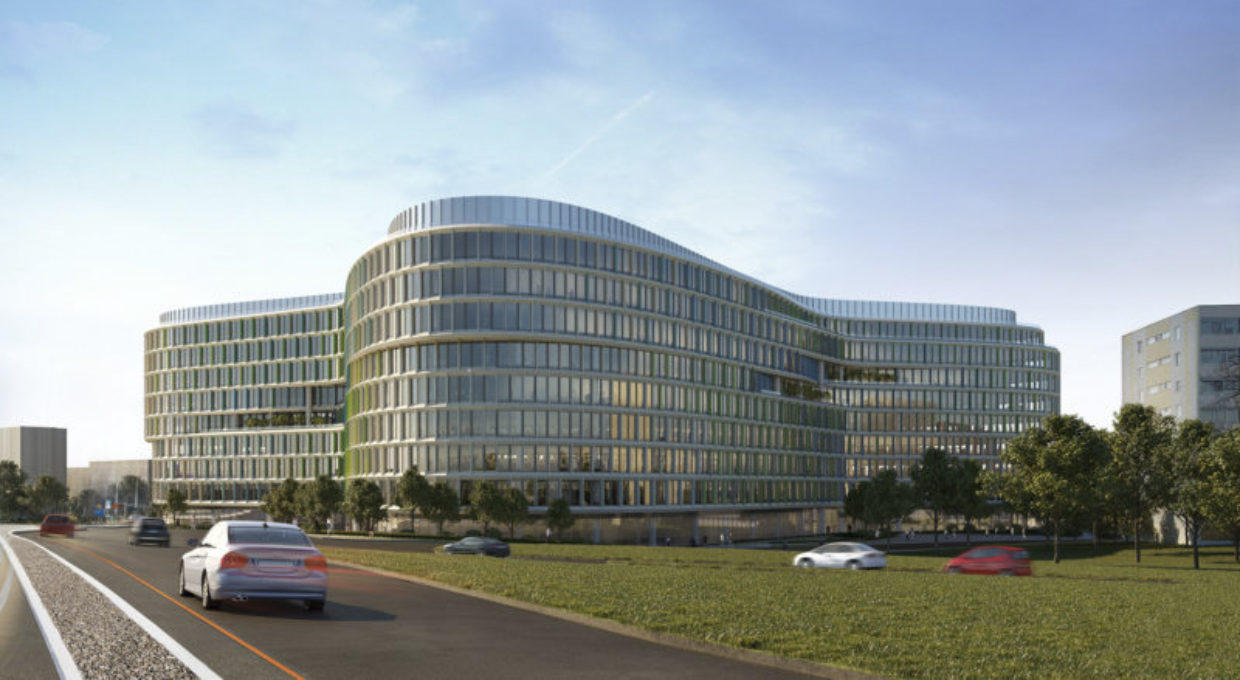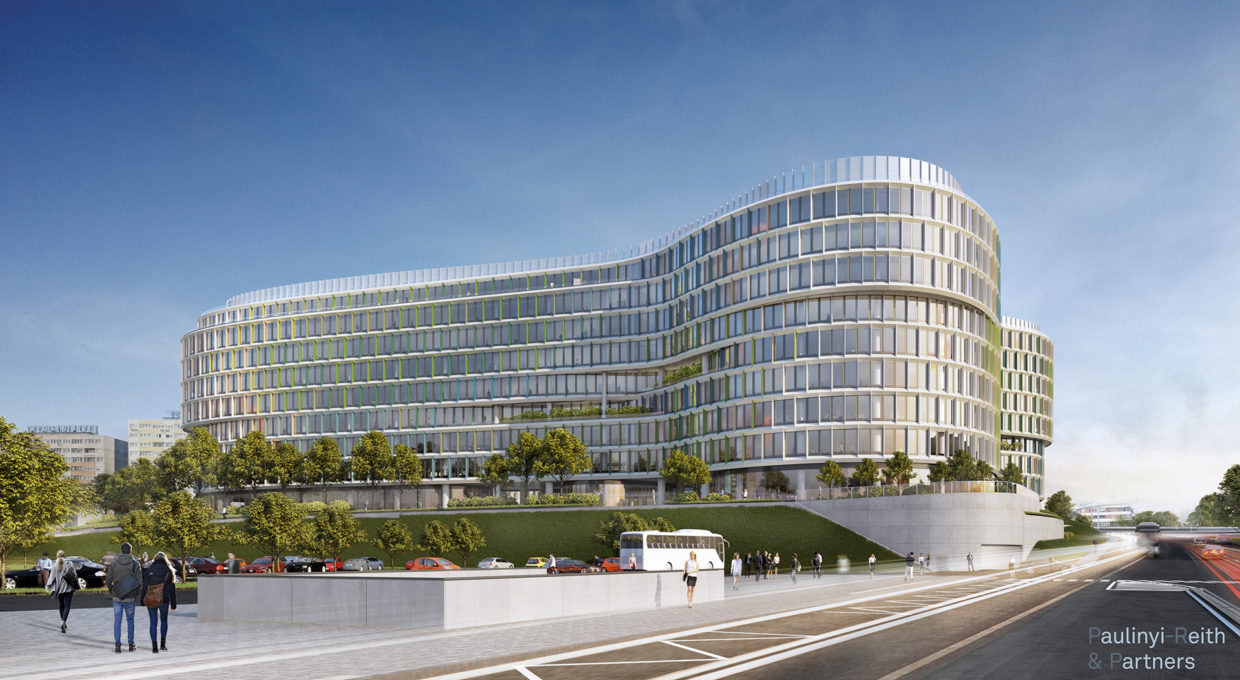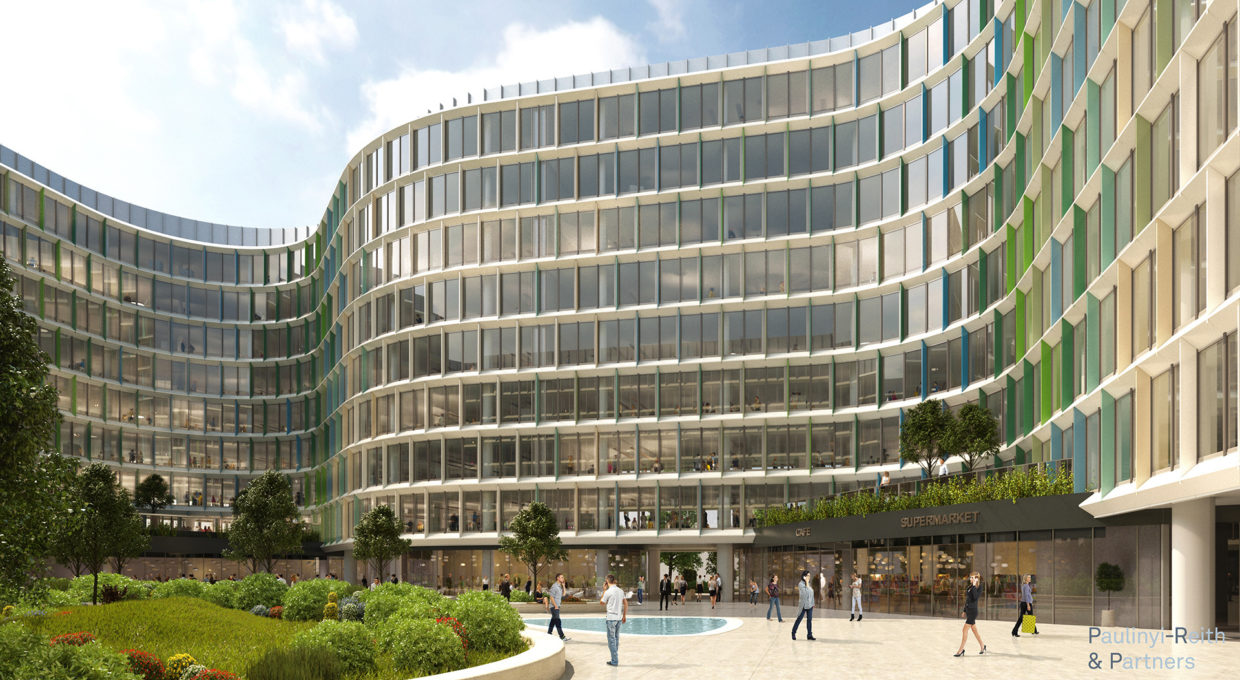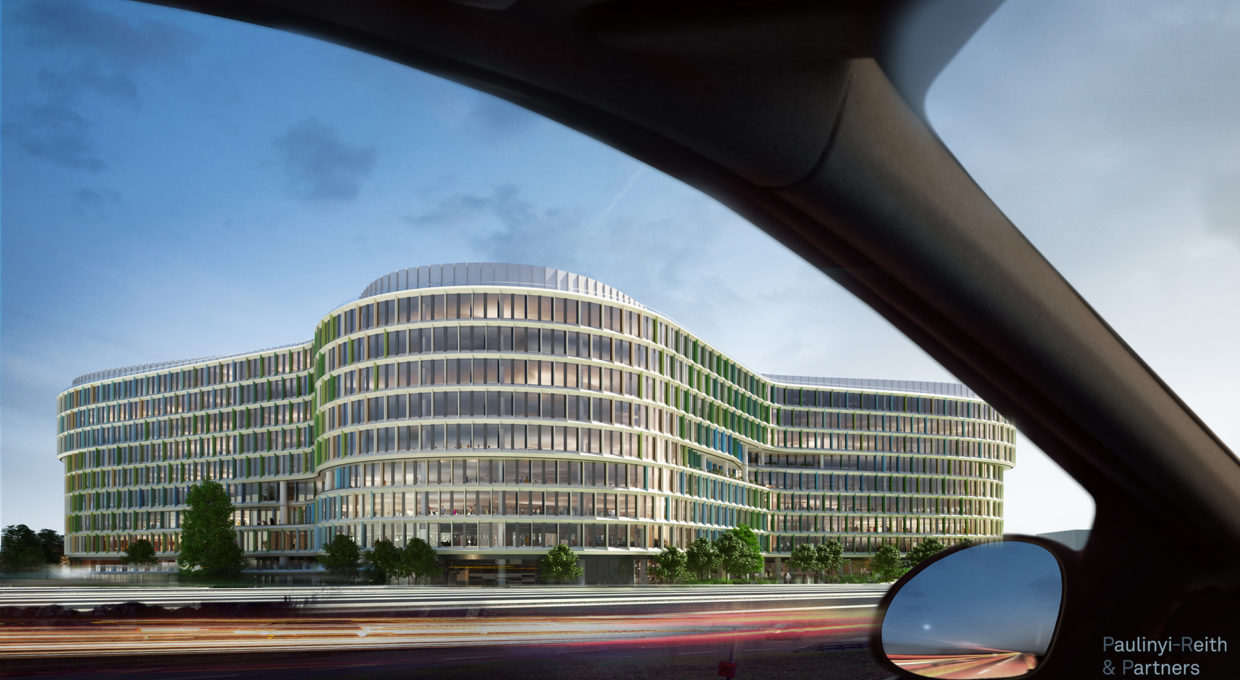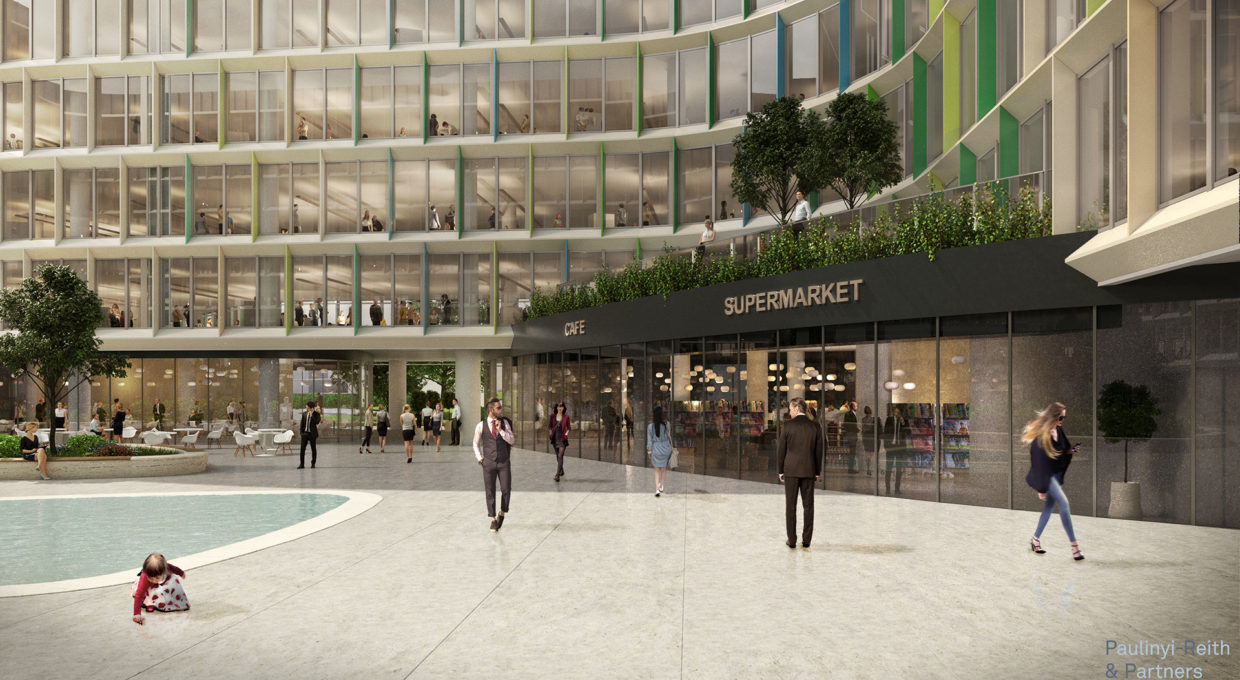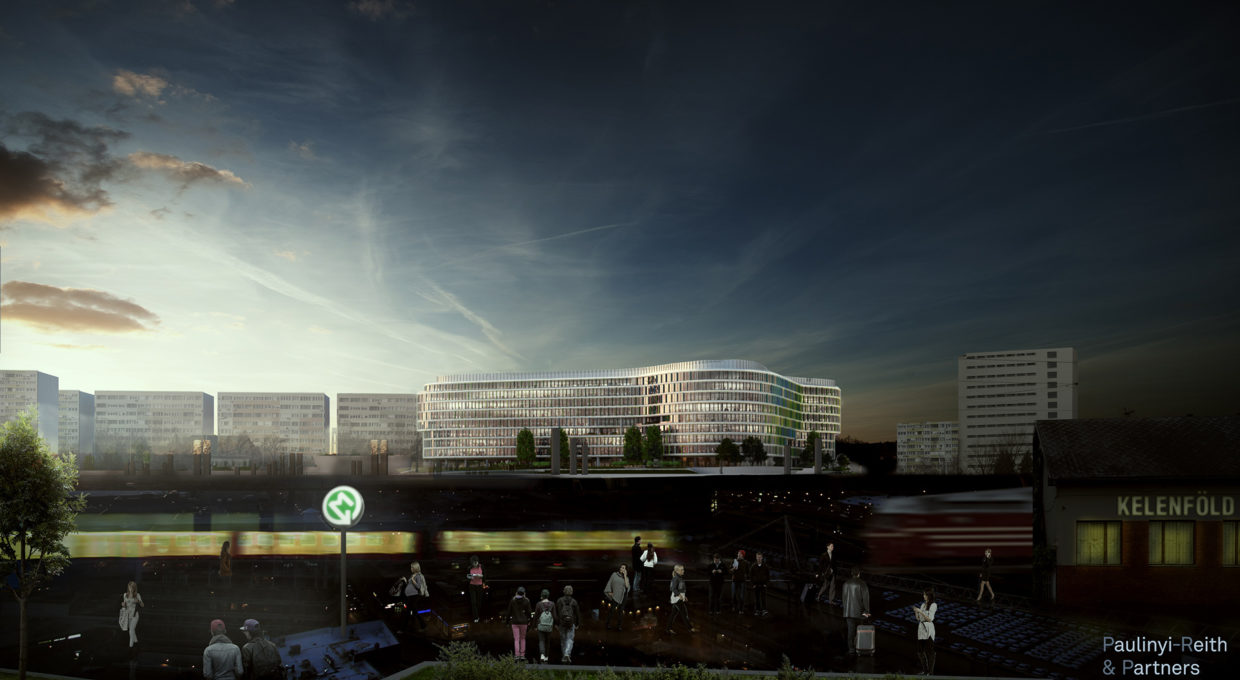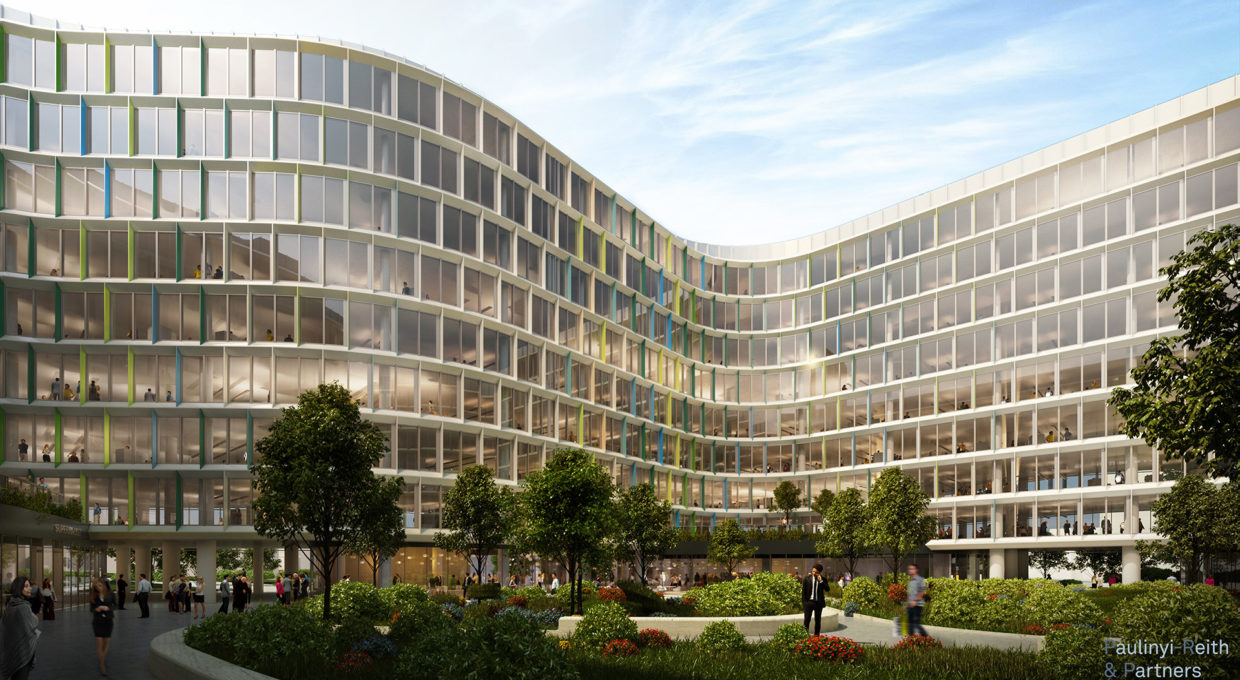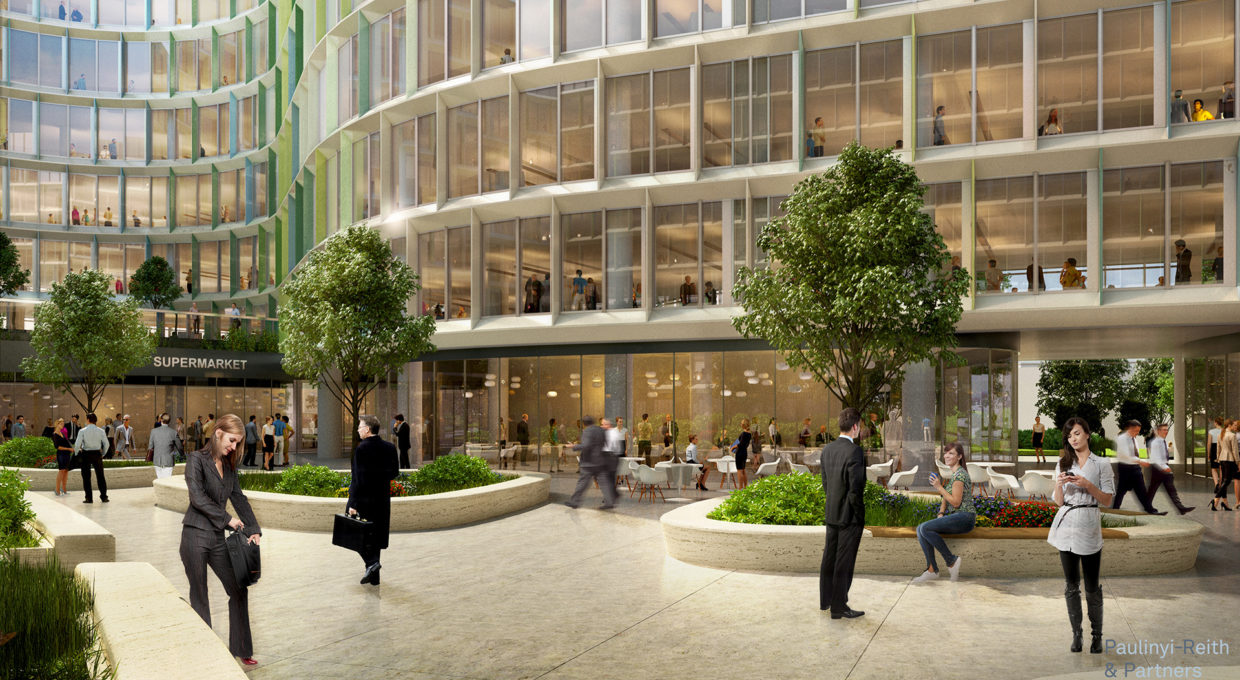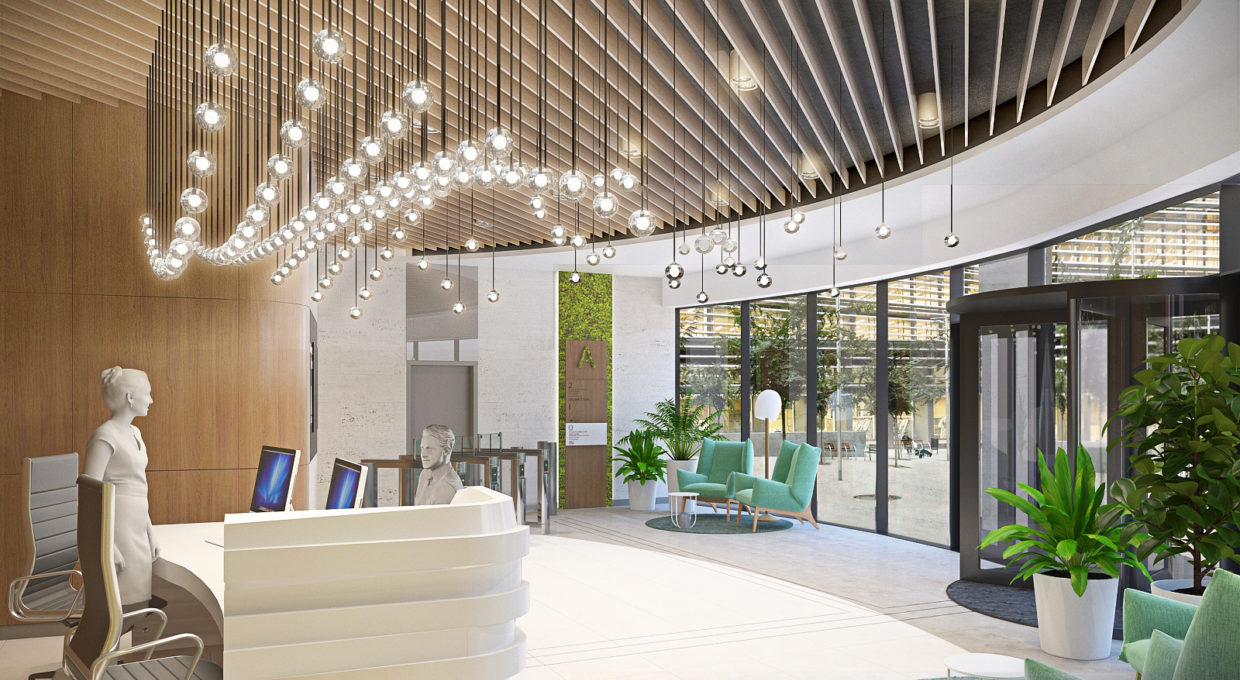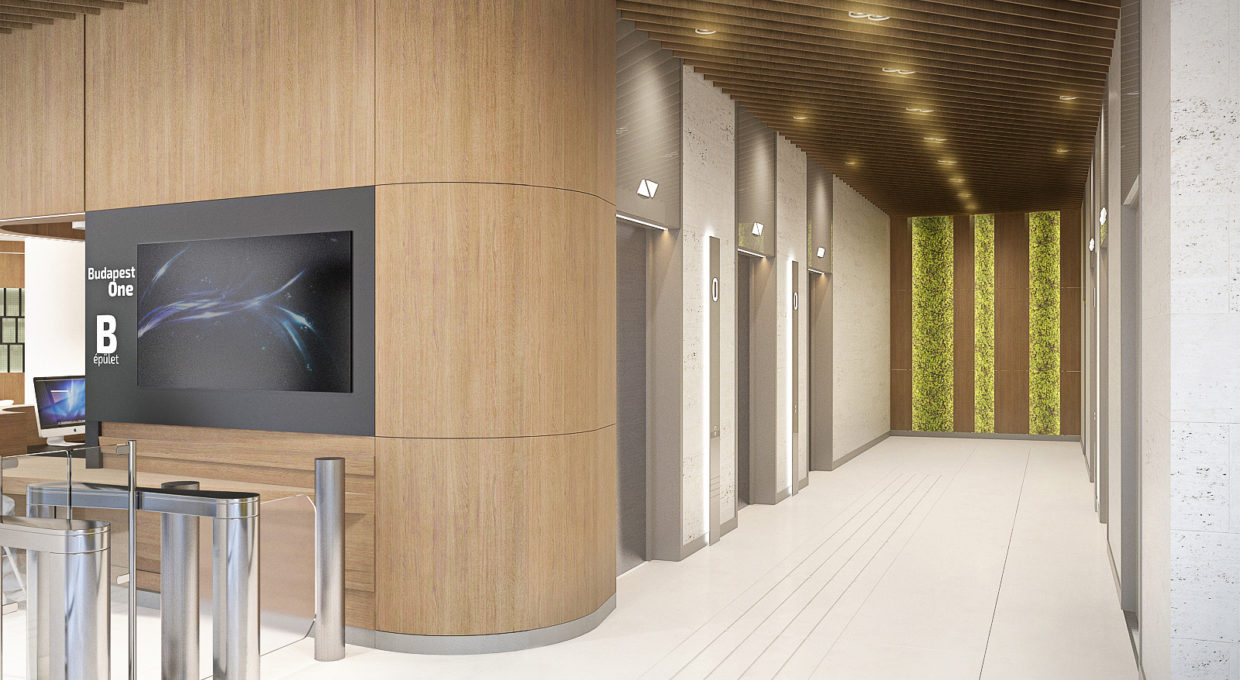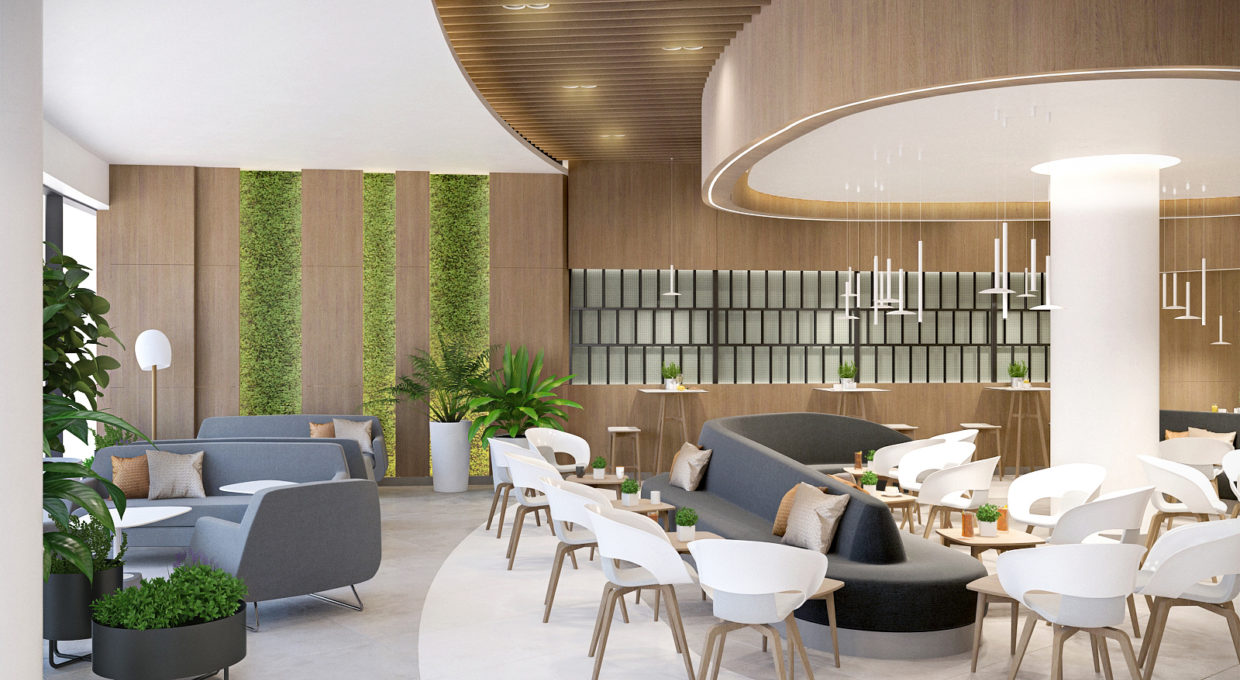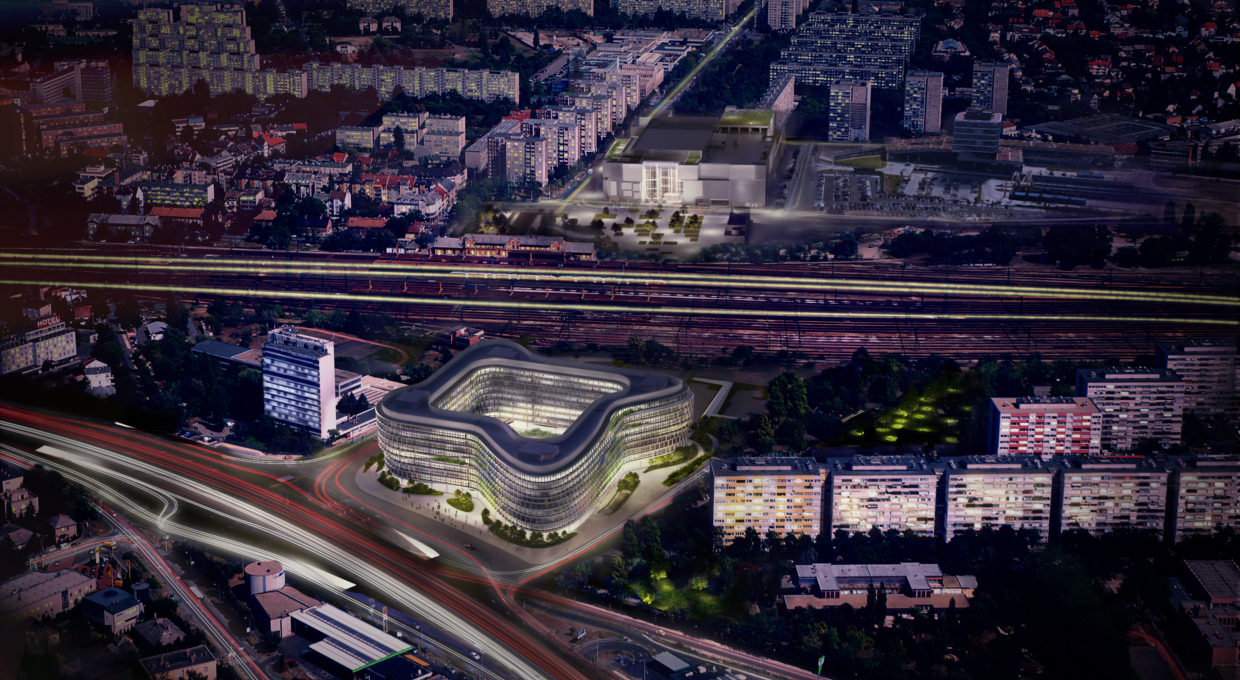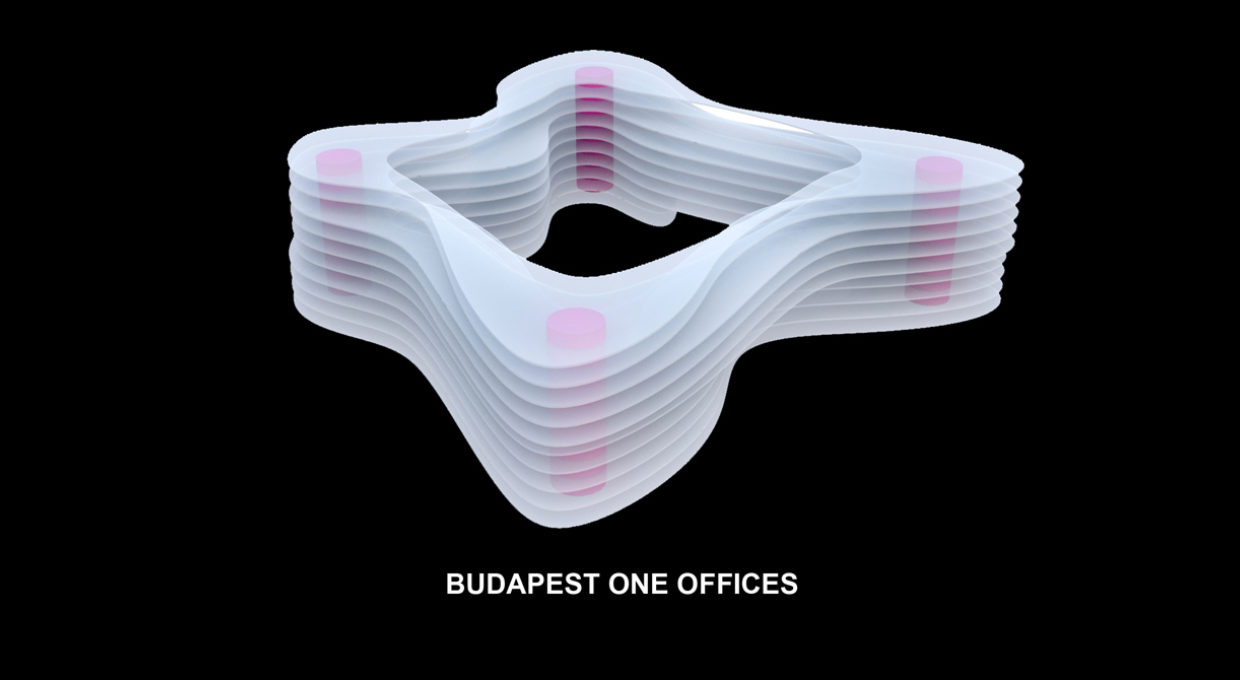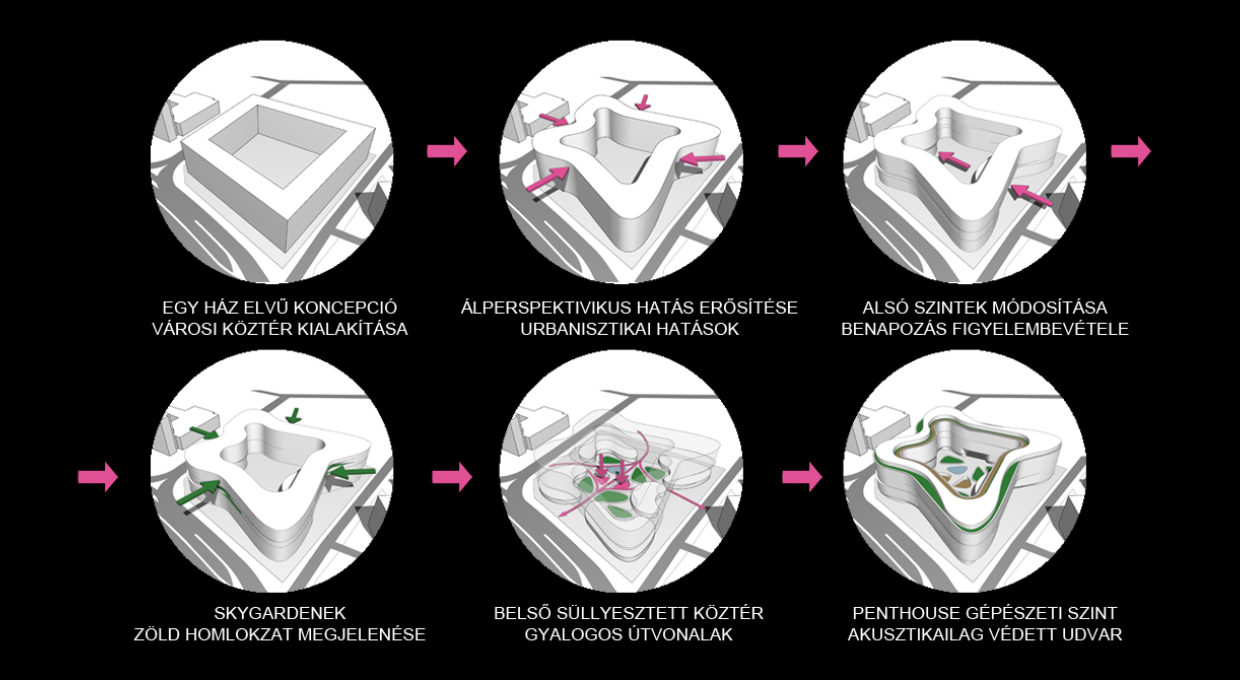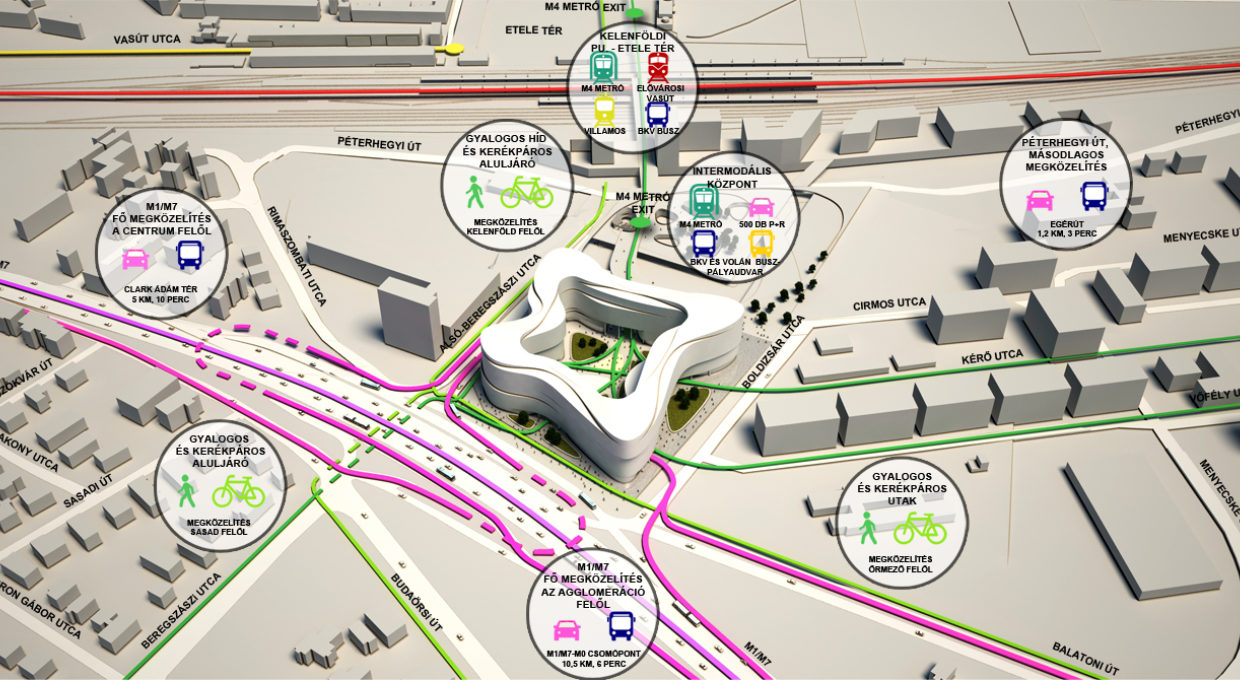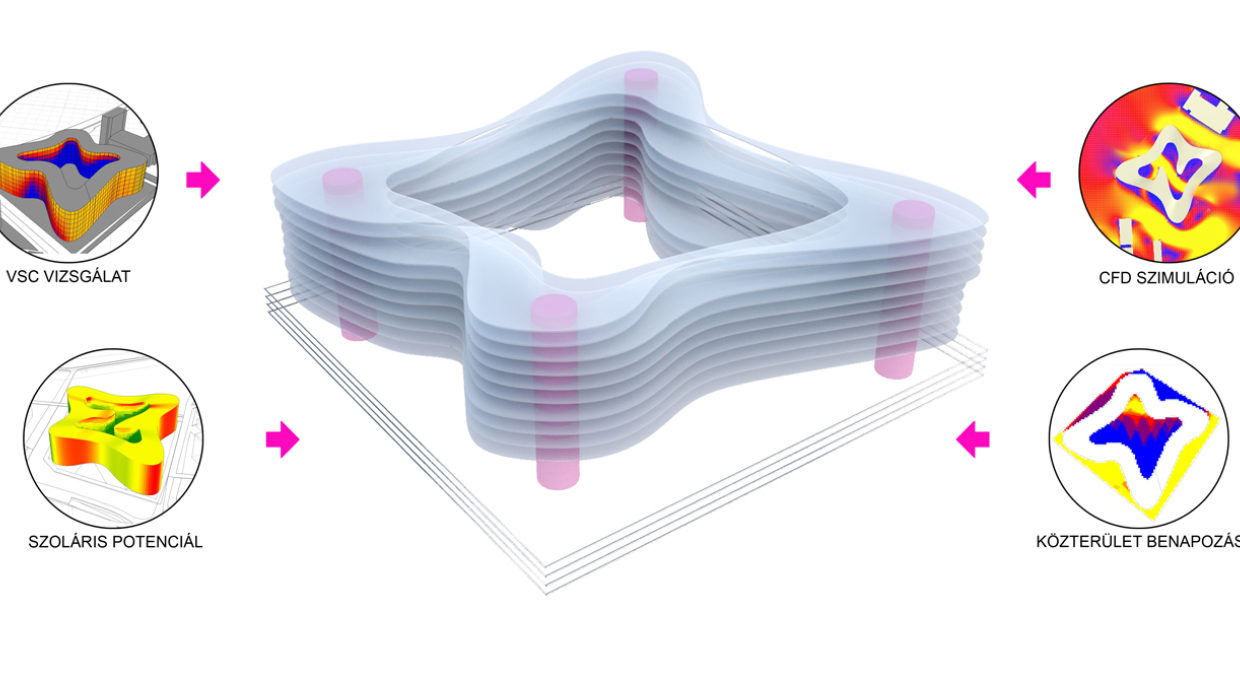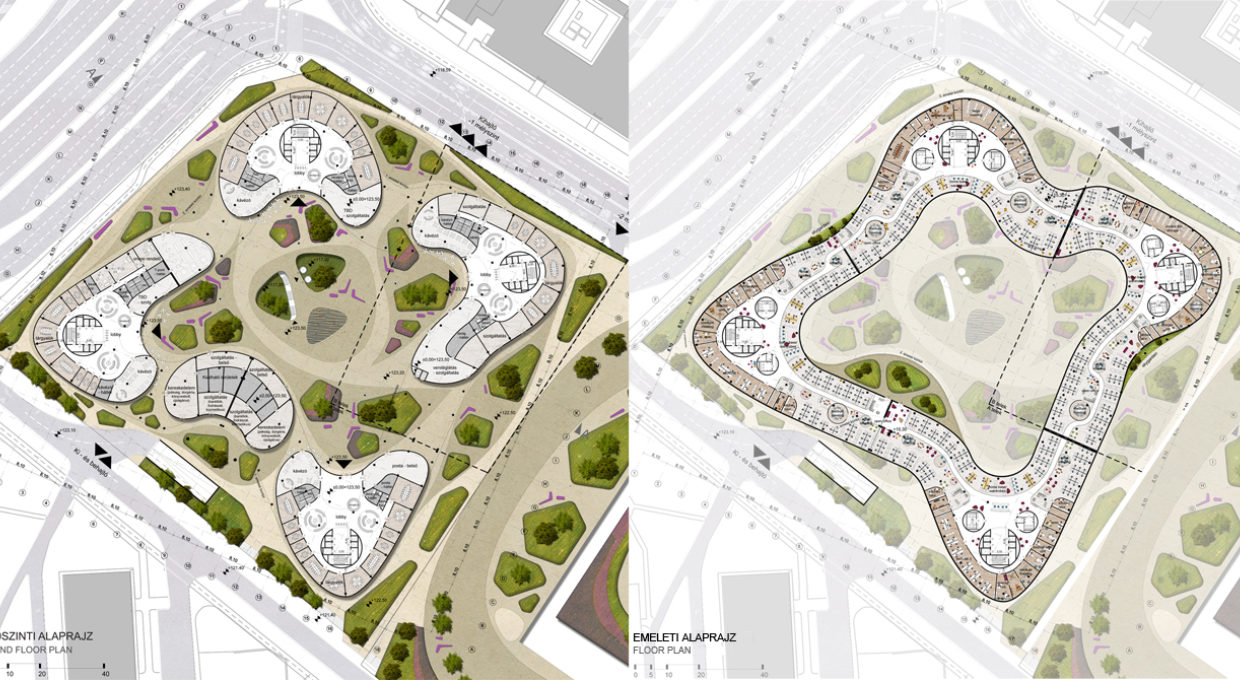 The development sitre is situated in one of the most promising areas of Budapest. Terminus of metro line 4 and planned intermodal train station transform their environment into an urbanistically significant transport hub. Besides matchless the unique transport and infrastructural services, the main attraction of the site is the 700,000 sqm of development area (offices, services, commerce, transport, culture etc.)
Current market environment and client needs resulted in a building which is seeking to exploit the potential of the site and reacts in a sensitive way to the surrounding built environment and effects. Our aim was to plan an office building which can become an iconic element of Budapest's Western gate.
Ground floor contour of the building was formed according to the current and planned flow of pedestrians. In favour of active garden usage we have sinked to -1 floor inner functions connected to the office building, thus creating a two-storey public space. Lower floor is thus protected enough from outer effects and in the inner garden a special spatial experience can be enjoyed.
Sustainability was an extremely imnportant issue. The volume of the building was refined according to the needs of sun exposure, the comfort of the inner garden and flow technics.
For 21st century work environment and social sustainability we have implemented Activity Based Next Office methodology, and thus area needs of users can be reduced in a significant proportion.
Project data
Name

Budapest ONE Business Park

Project start year

Location

Gross area

Function

Certifications

WELL Platina - pre-certification
Targeted level - BREEAM Very Good
Awards
Office of the Year Awards 2016, Designed Project of the Year - Commercial category 2016