Budapest Polytechnical Institution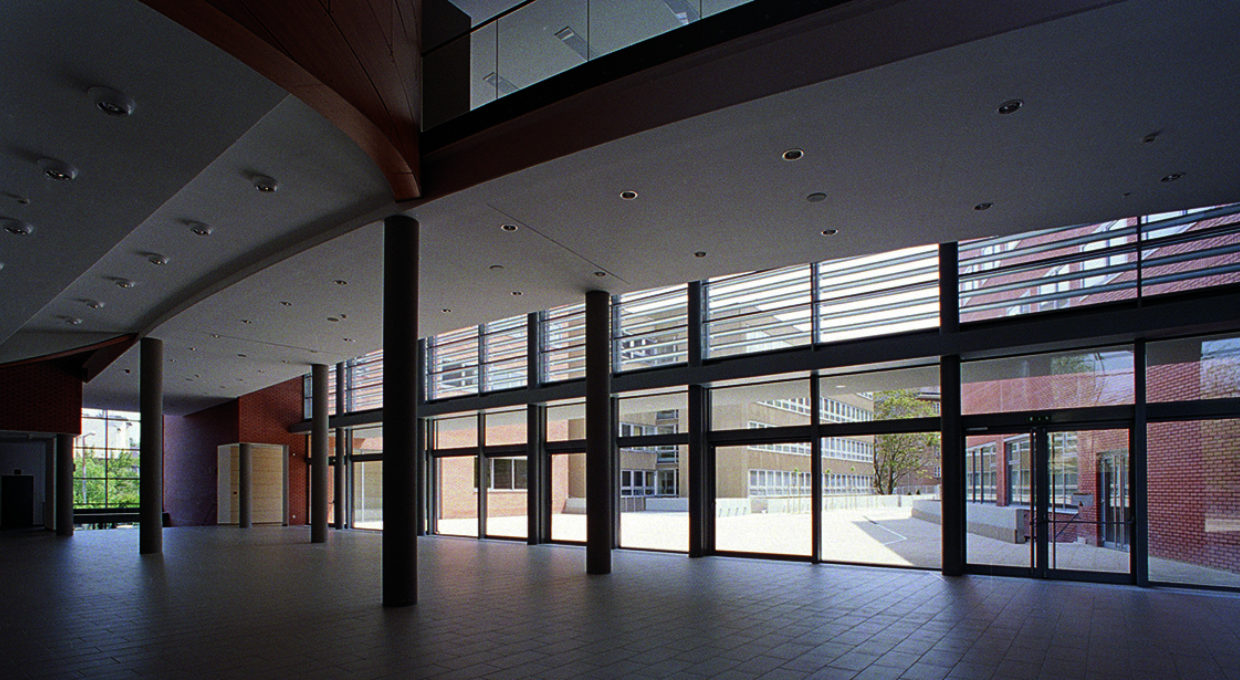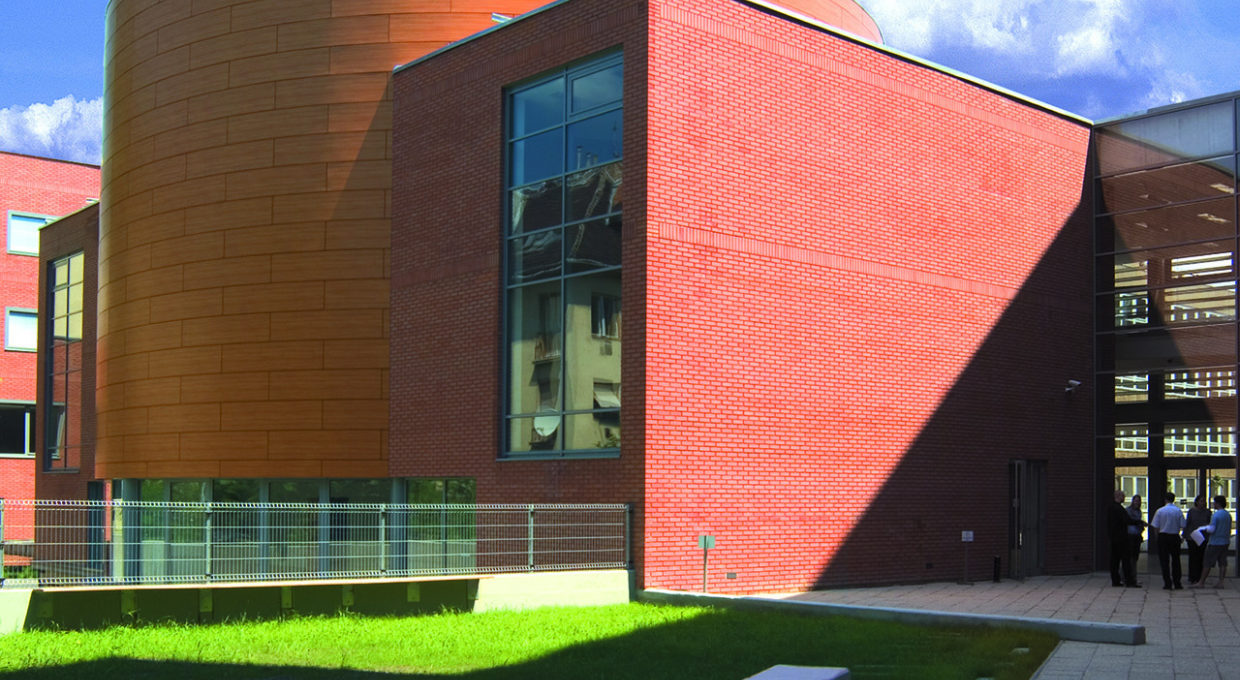 An open tender was held for the planning of the new building of the dinamically developing János von Neumann Faculty of Informatics of Budapest Polytechnical Institution of Technology. There are more high sschool functions near the sloping site, situated between Bécsi út and Doberdo út, between of which the new building functions as a connecting and central building.
Besides fulfilling the functional requirements, the new campus building aims to create the harmony between the morphology of the area and the existing buildings originating from the 1970s. The new building contains laboratory rooms, rooms of the departments, the auditorium and some classrooms. The basement houses a carpark.
As the new campus was built for the Faculty of Informatics, inner networks and informatic systems were realised on a state-of-the-art level. The management of the institution has supported all technical solutions which ensures economic operation on the long term.
Project data
Name

Budapest Polytechnical Institution

Project start year

Completion

Location

Gross area

Function
Awards
Budapest Architectural Prize 2005