Hősök tere Primary School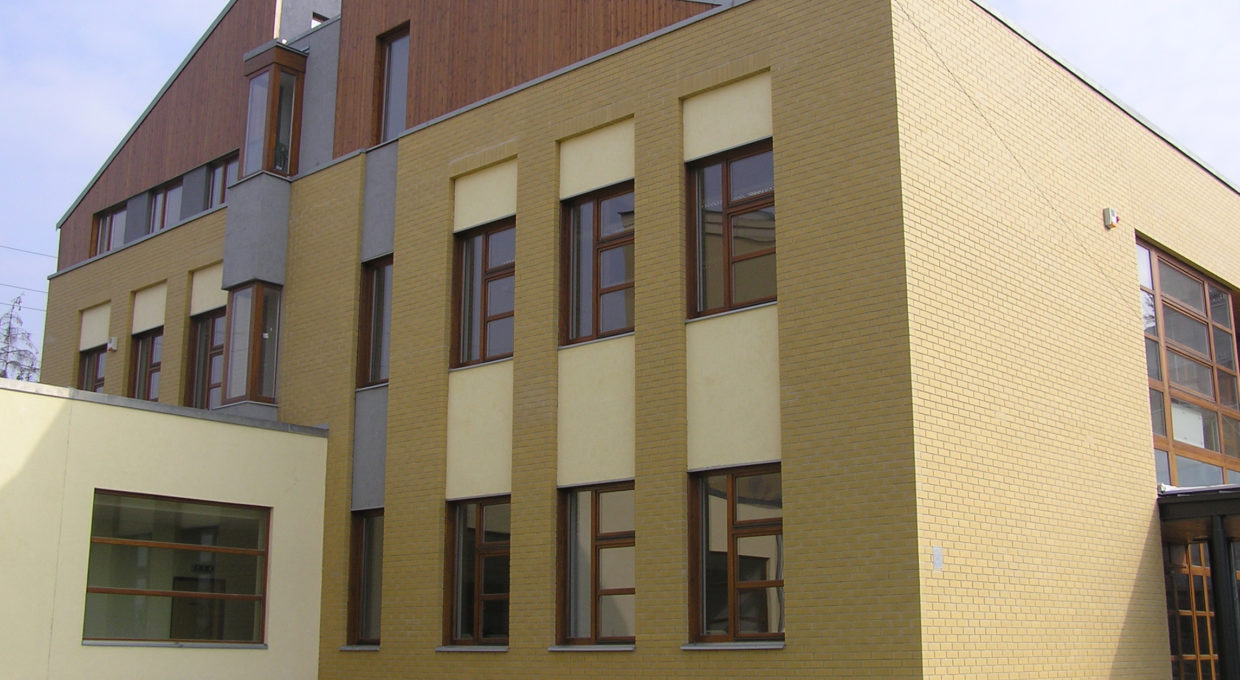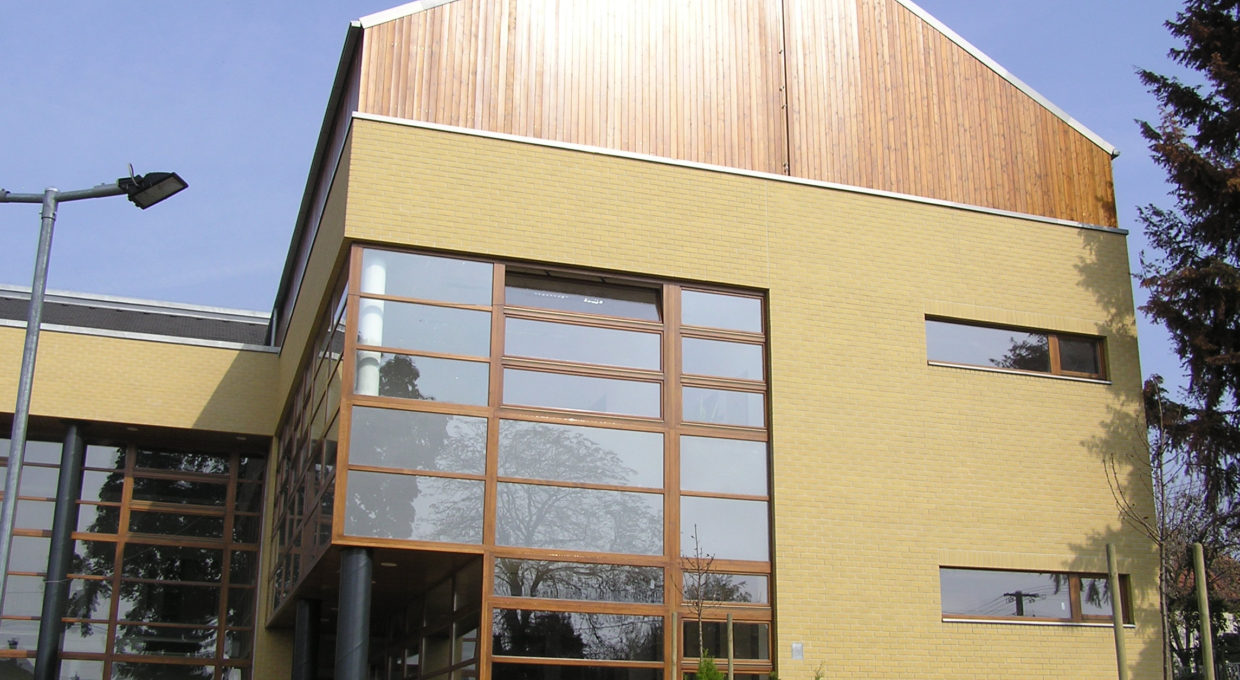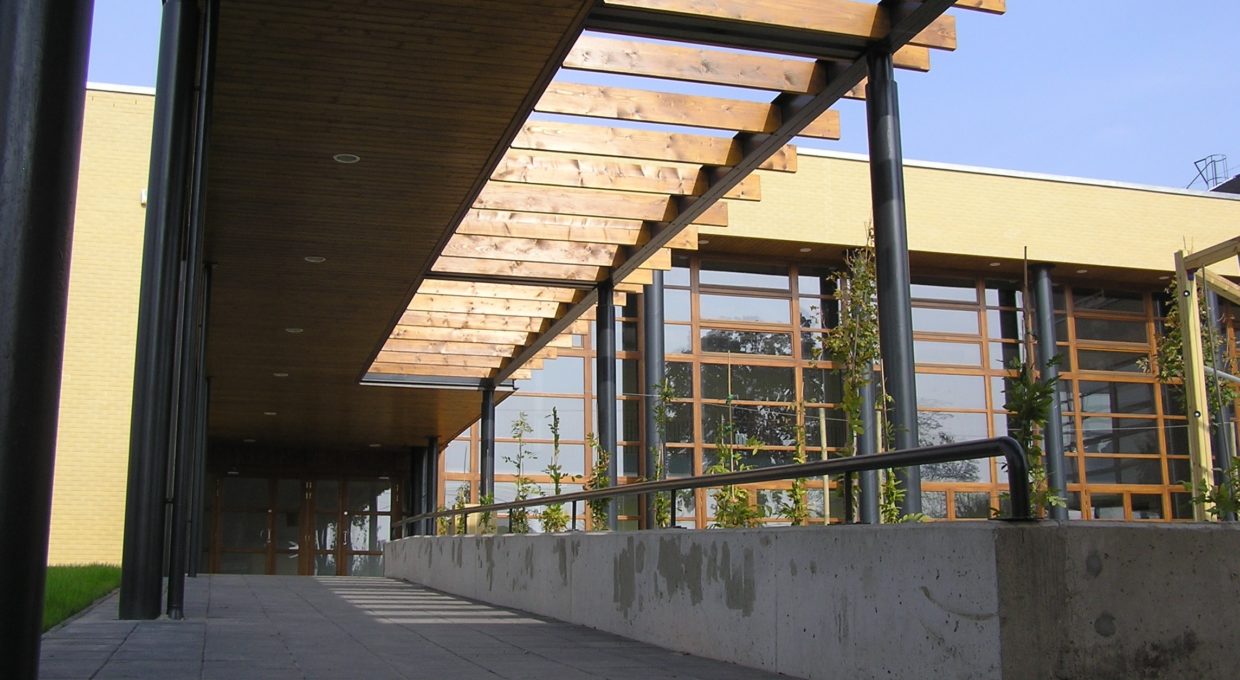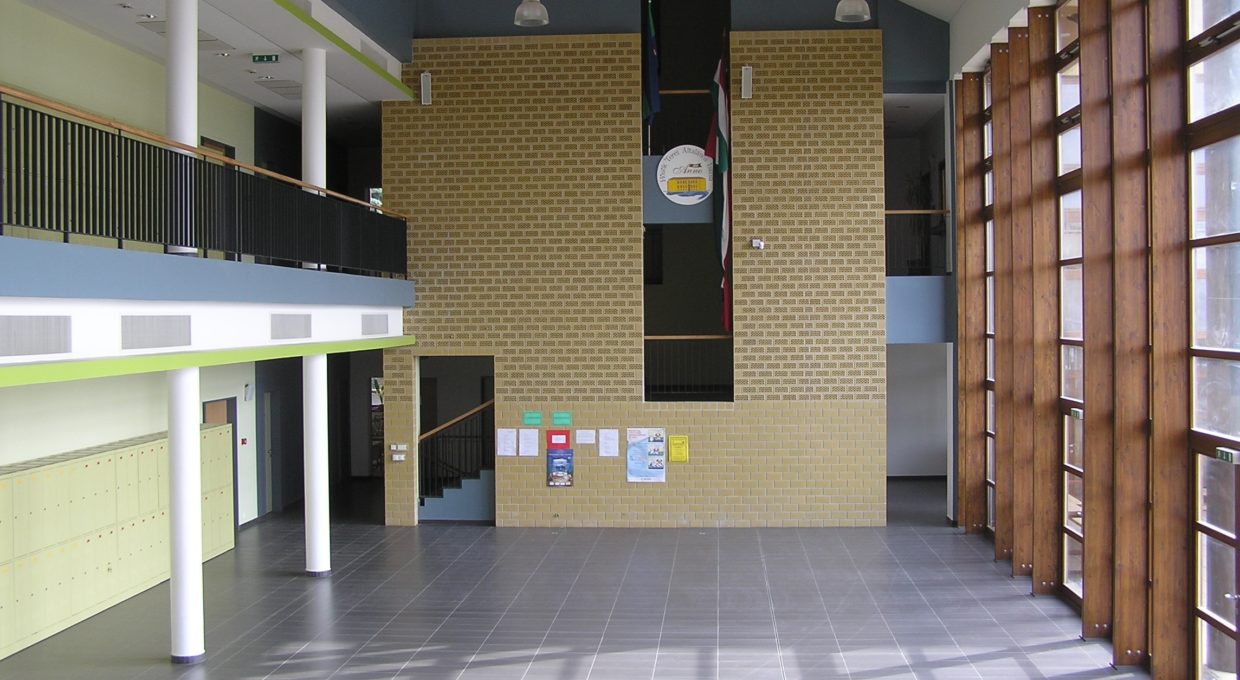 The planning area is situated in the 17th district, in Rákosliget, a working-class neighbourhood, next to the old market place. On the western side of this area two existing school buildings are situated, currently housing Hősök tere Music-department Elementary School. The building was originally erected as a Boy's School in1902, and to this building a new wing was attached in 1993, housing the gymnasium and dining room. Part of the project was to attach a new wing to these two earlier existing buildings, the latter being different from each other in their style and age – and to create a complex which is forming a whole in its function and appearance.
Interiors of the new wing are characterised by spaces organised around the aula and distinguished by colours. On the ground floor there is a concert hall, also used as a classroom for drama teaching and ability development. On the first floor half-sized classrooms and language laboratories, also technics classrooms, ability developer rooms and a library are situated. Classroom for computer studies, also on the first floor, is opened up towards the aula by a large class surface. Also a second technics classroom, second classroom for computer technologies, staff room and director's room can be found here.
1st-4th class students study in the attic, and have altogether 12 classrooms, each for 28 persons. The functions are grouped together so that the specialised classrooms are situated around the aula, while the more playful functions are located in the attic. Functions earlier missing or located at another site were realised in t he new building, and thus a school complex with 8 classes was realised.
The new wing follows the still and balanced architectural appearance of the old building. Materials also resemble the yellow and sand coloured plaster and brick inlay decoration of the old building, which are completed by wooden facade and wooden shutters of the southern facade.
Project data
Name

Hősök tere Primary School

Project start year

Completion

Location

Gross area

Function