Intermodal Transit Hub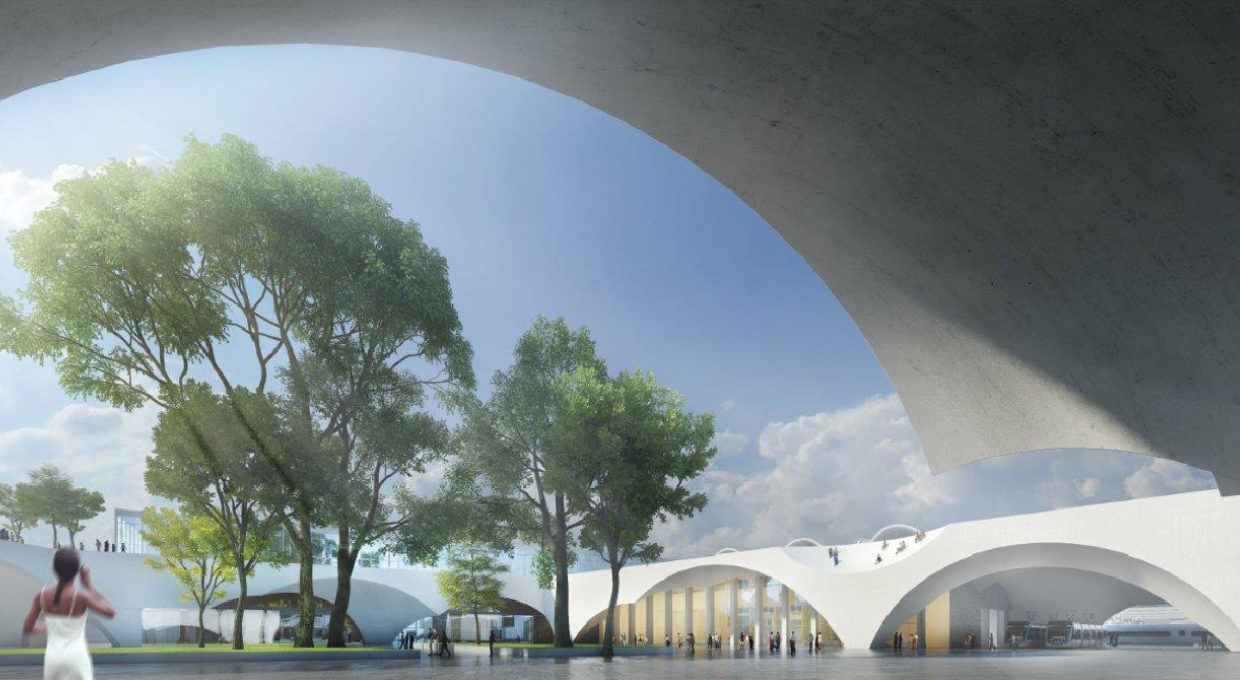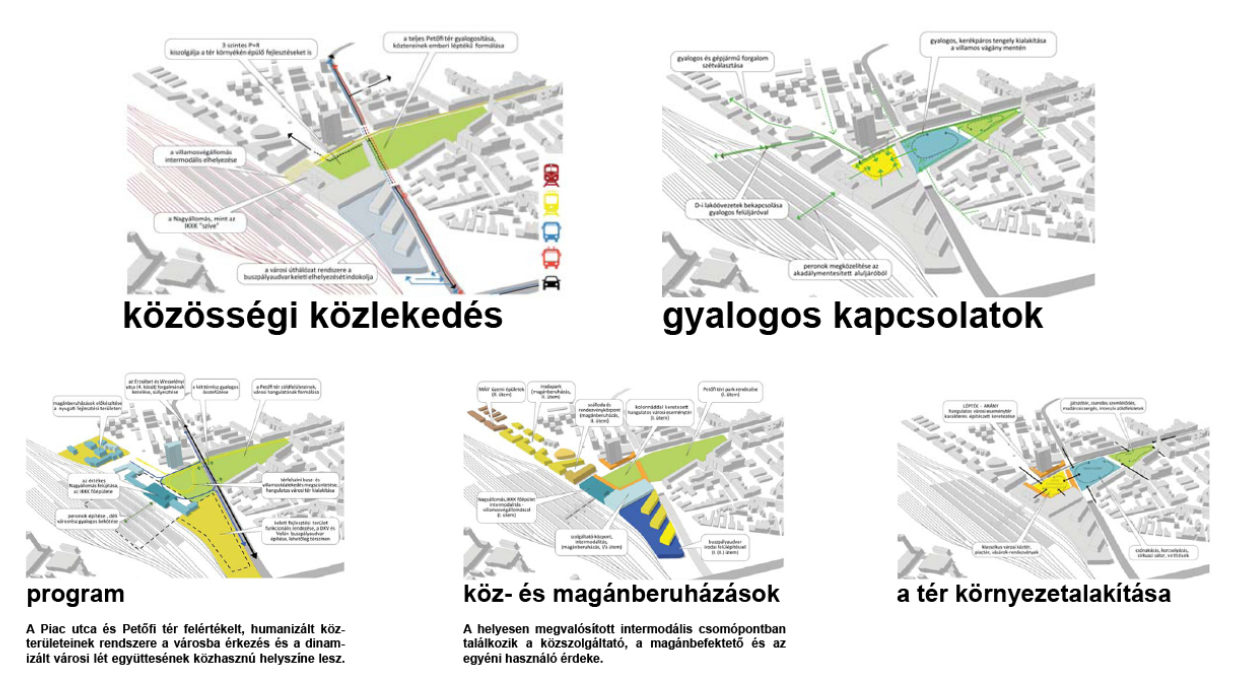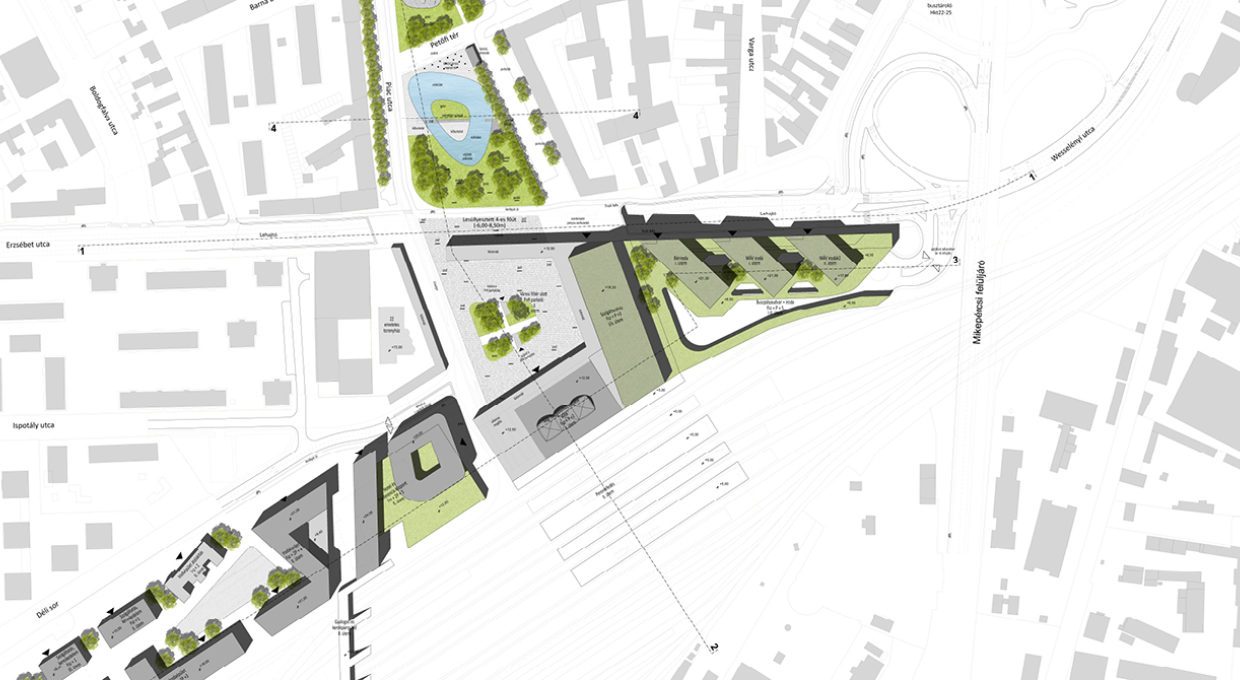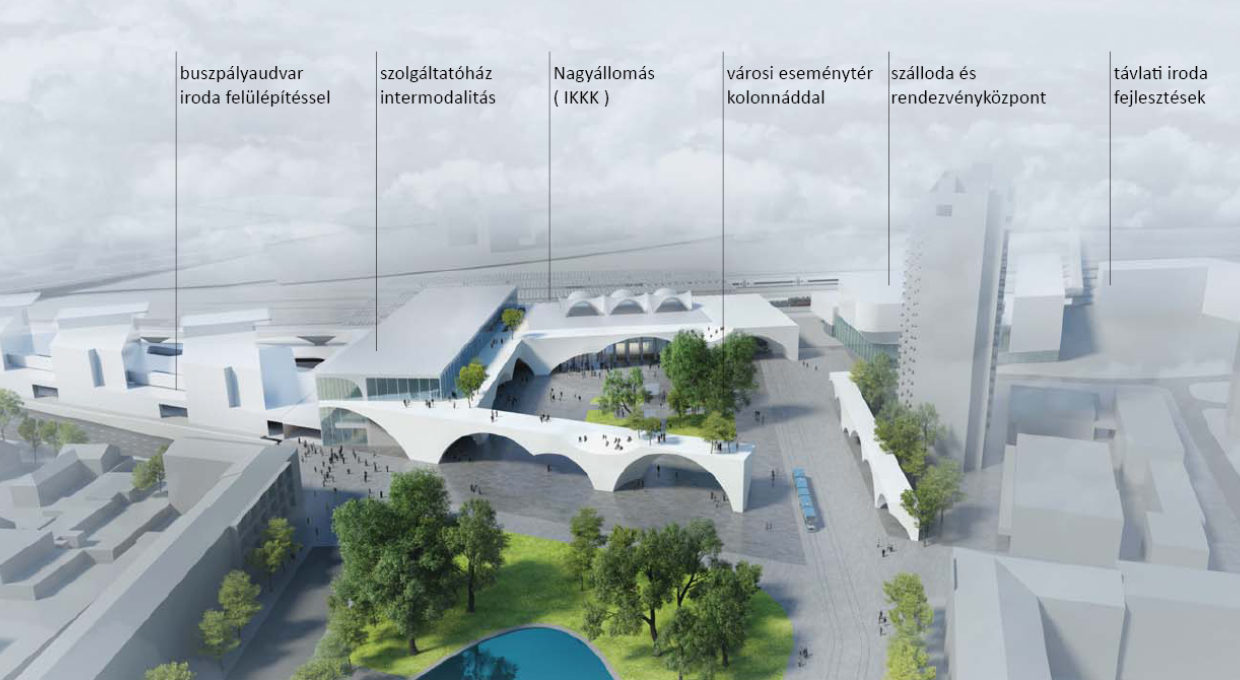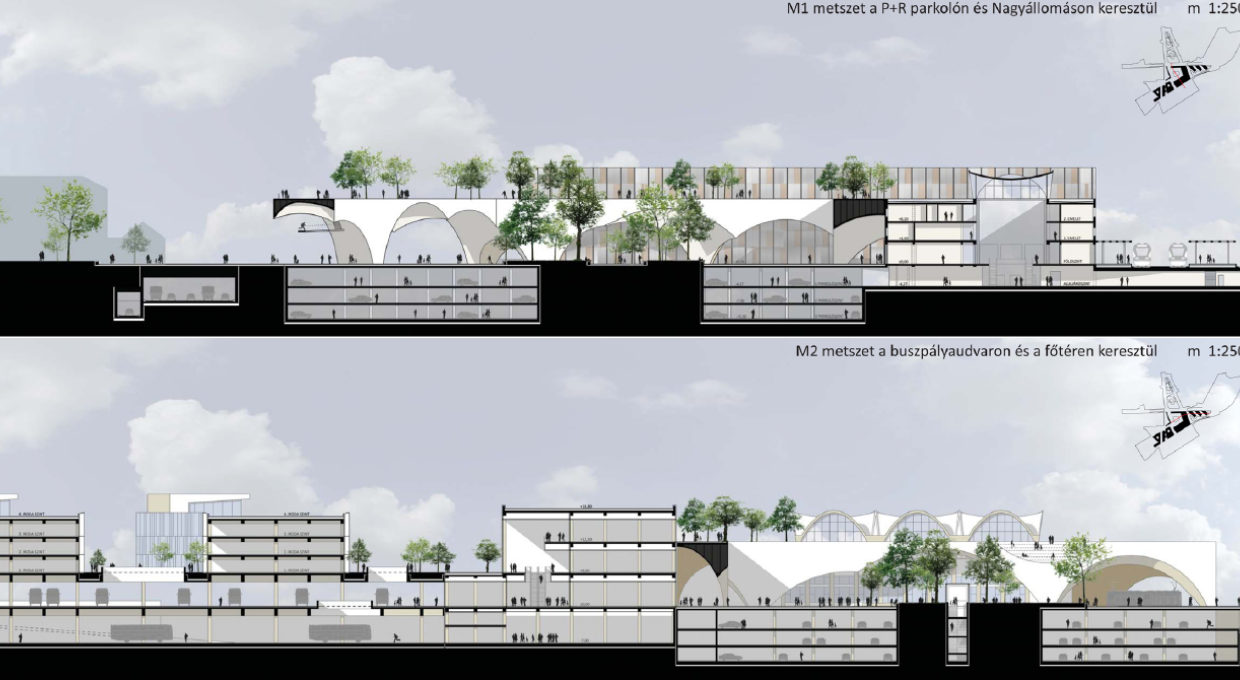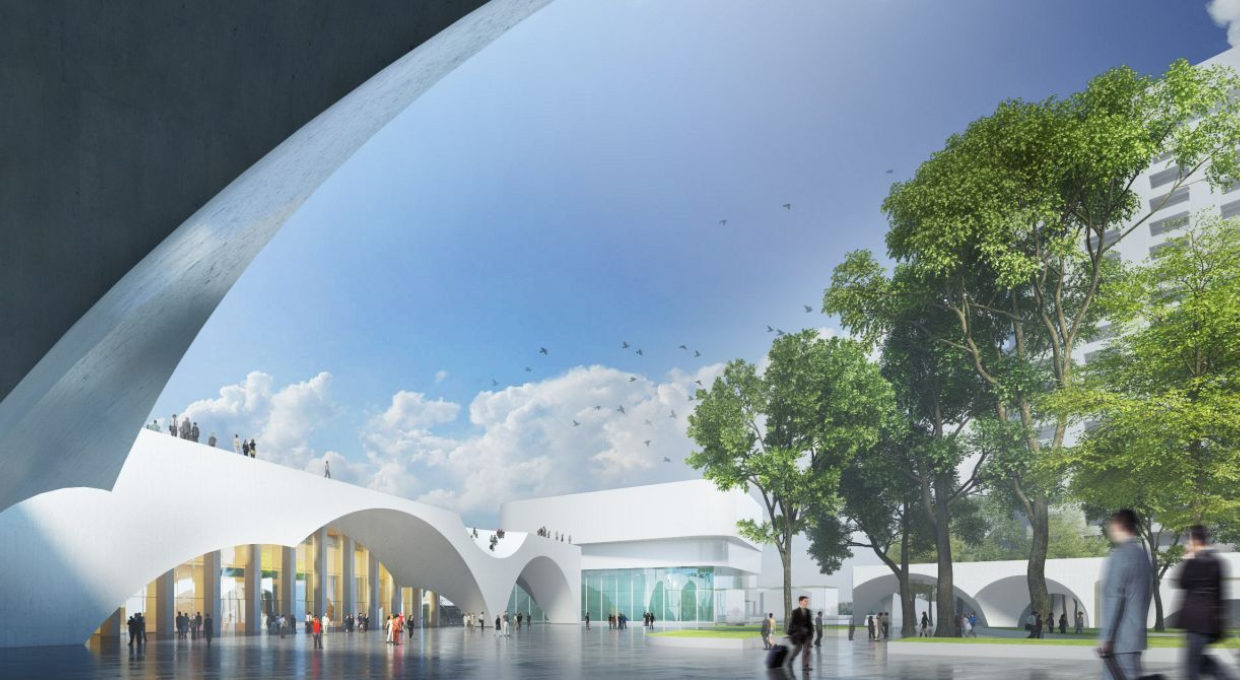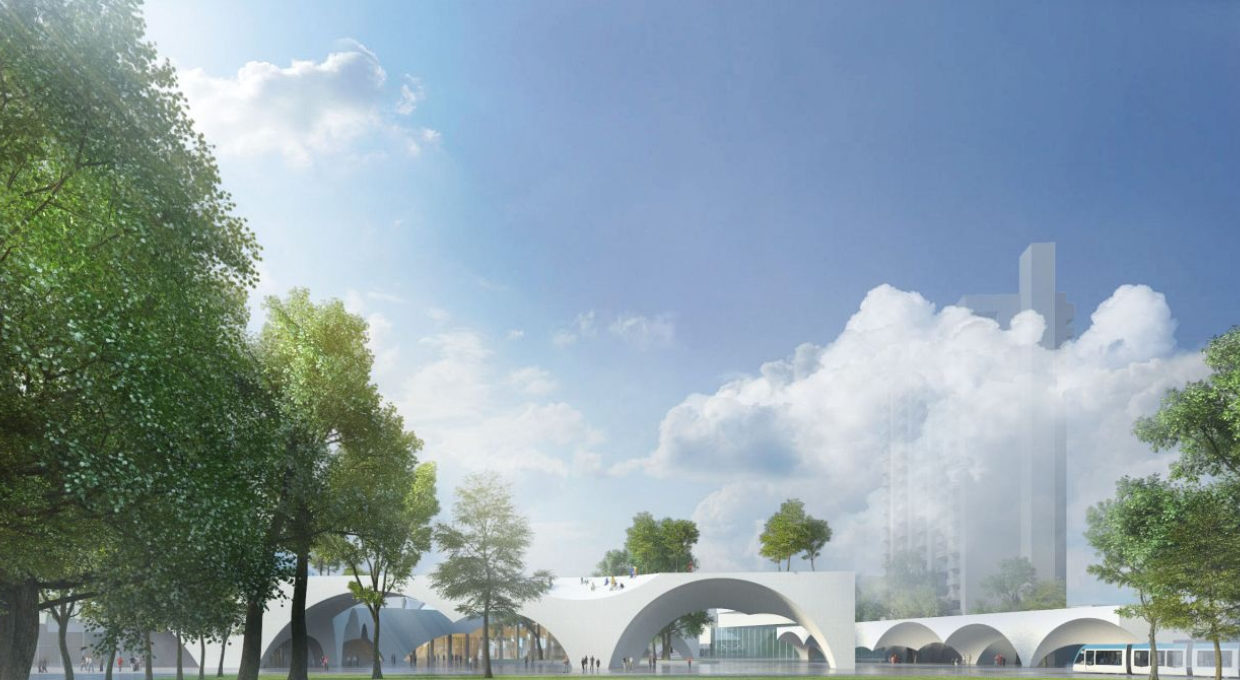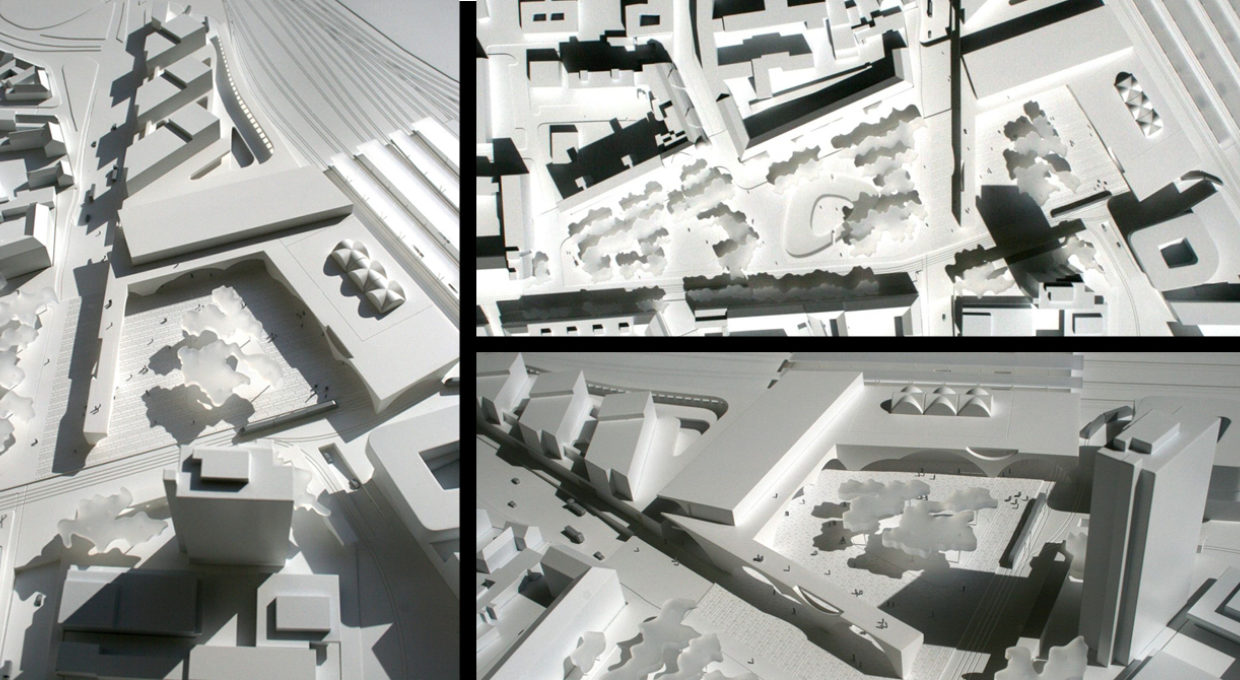 Intermodality is more than seamless travel, its concept is far beyond making good travel connections possible and the questions of mobility. Beyond good transport connections it organises everyday life of travelling people in an integrated way. Intermodality creates the possibility of flow and symbiosis of good urban spaces.
Urban services completing transport functions appear as a colourful mix of possible selections, making the experience of travel part of public life. Functions and activites are mainly organised horizontally on the ground level, ensuring transparency and barrier-free connections. Row of arcades realises intermodality independent from weather and in an economic and sustainable way. Outer spaces of hospitality, commerce and services frame the event space of markets, fairs and sports events. It is important to secure that interchangings travellers can get the basic needs (food, household necessities, some clothing, bank, post office, crafts).
The plans were made jointly with Zoboki-Demeter Architects.
Project data
Name

Project start year

Location

Function