Office building, 99-105 Váci út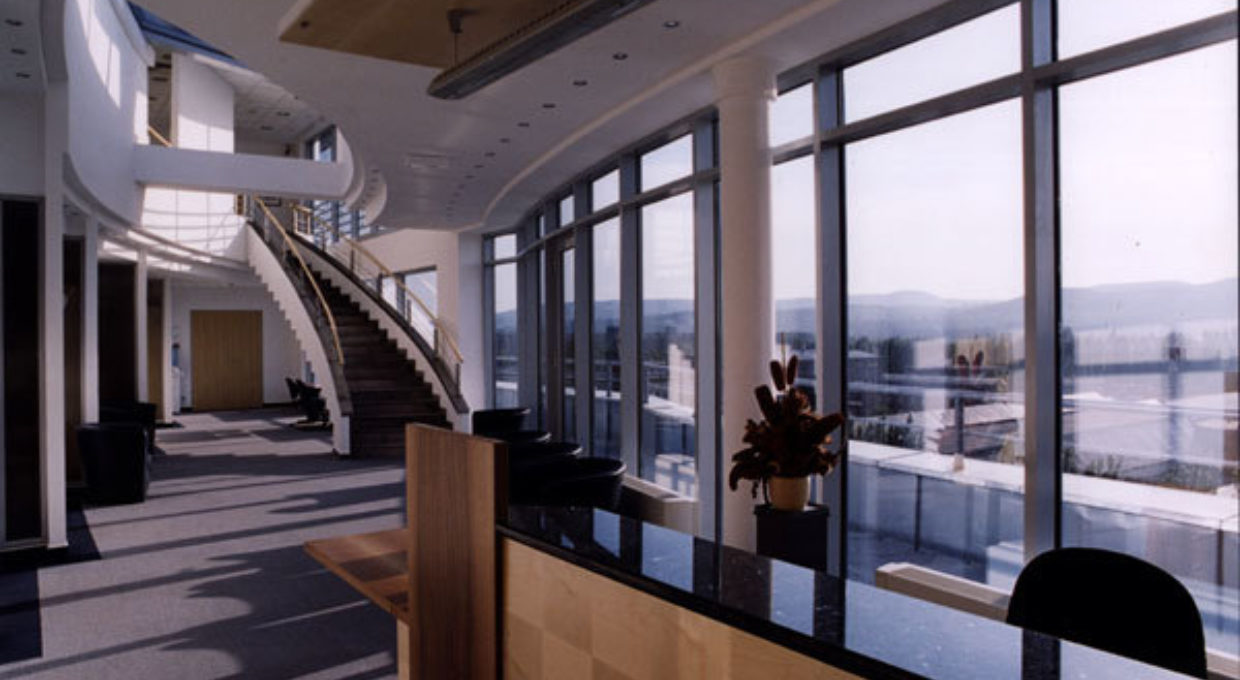 The site is located in a formerly industrial area, however from the 1990's existing buildings were inhabited with office functions. New buildings are created according to the development plan earlier having made by the Client. The client needs included three buildings altogether, forming an office building complex which can be built scheduled in several phases.
In the first phase the building presented here was built, in which office functions were placed. On the ground floor also public service functions were placed, the latter can also be reached directly from the street. The office building has a central gangway and is a high rise building, however the two top storeys are retracted under a 60 degrees angle from the facade. The building has a north-south axis and three tracts, with two central corridors and cellular floor plan, and thus even four individual companies can have their own offices on each floor.
At the siting of the building it was important to keep the almost 100 years old maple tree and integrate it into the vision of the building and into its environmental concept. The facade of the tower building also had its effect on the revival of the facade of the already existing corner building on the site, thus quality development is guaranteed on the whole area.
The basement floor contains a car park and technical service rooms, while the ground floor also houses the reception. The latter is located in the two-storey high foyer of the central gangway.
The facades are covered in stone with back air gap. There are no outer shading structures, thus the southern and western facades have windows with sunlight reflective glass.
Project data
Name

Office building, 99-105 Váci út

Project start year

Completion

Location

Gross area

Function