Office Building, Királyhágó Square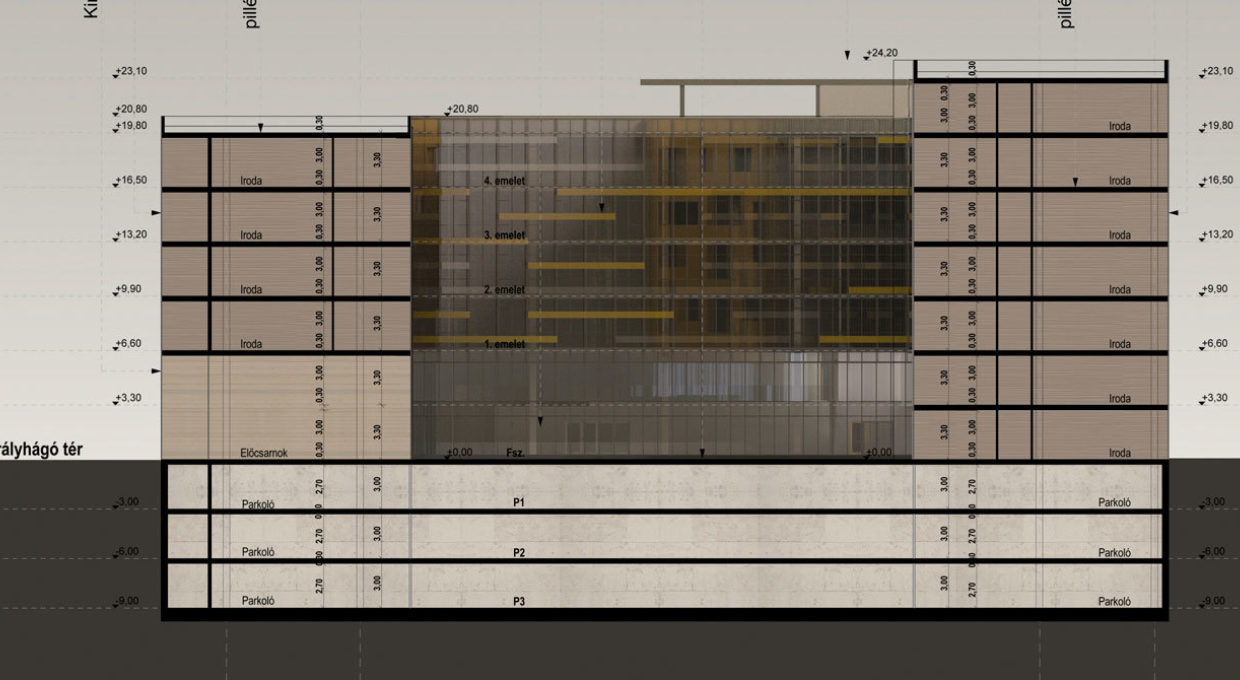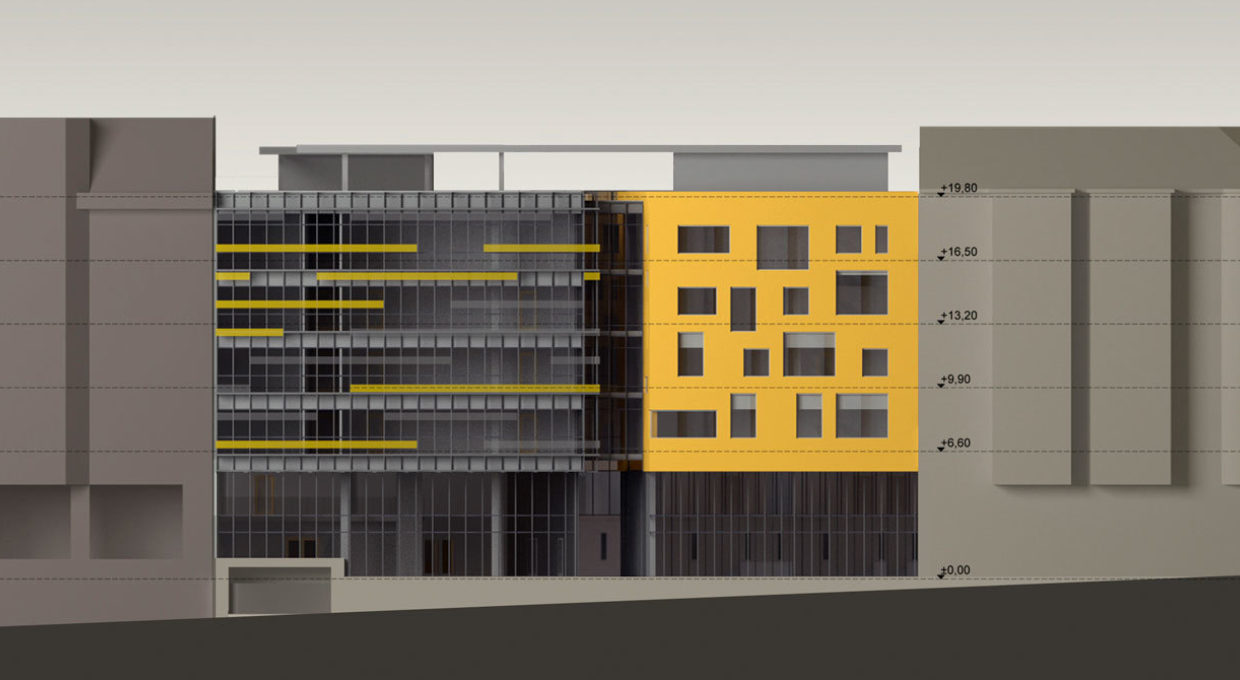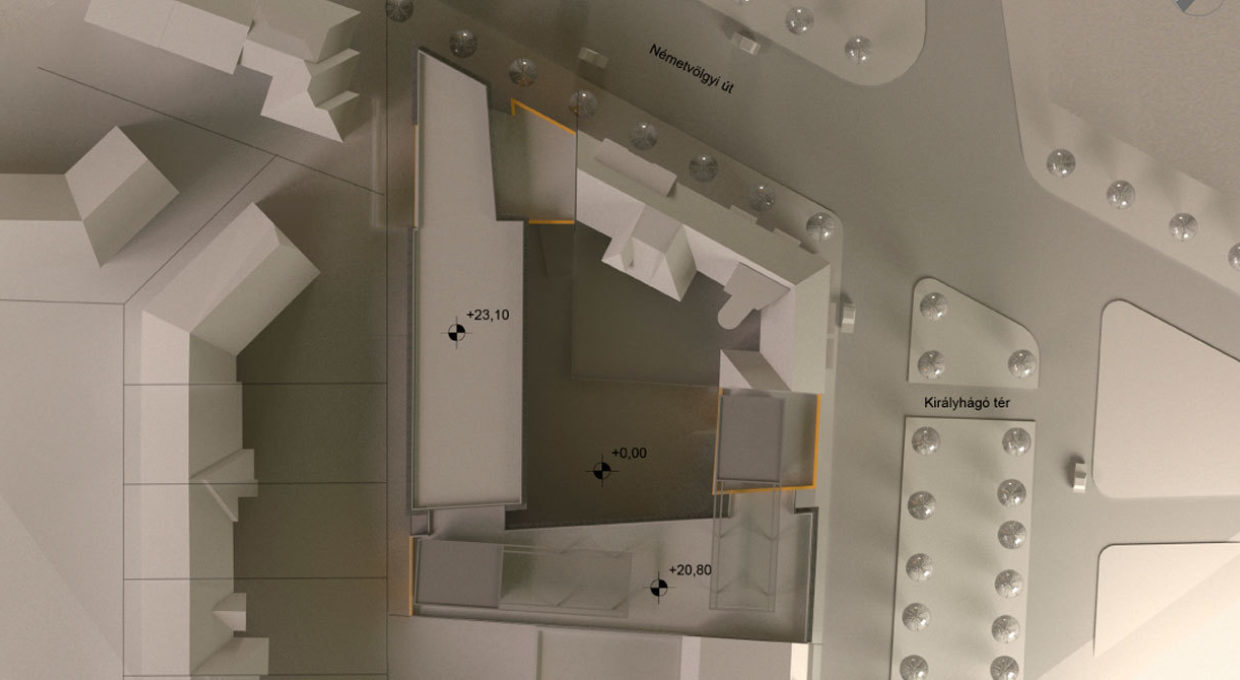 Our office was charged with the making of the volume study plans of the office building. One of the most important aspects of the concept was that the building should be realized according to the principles of environmental consciousness and during its operation state-of-the-art environmental conscious technologies can be implemented. It was also important that the realization of the planned building and its inner courtyard should be considered as a positive aspect by the owners of the neighboring properties.
During planning we took into account as much as possible of the already existing surrounding buildings, which from Királyhágó Square determine a closed-row of buildings, while from Németvölgyi Street only partly closed-row arrangement.
The planned building was placed on the site so that it should cover the existing firewalls of neighboring buildings and no new uncovered firewalls are created and also a sufficient size side-yard is created between the new building and its right-side neighbor. Taking these aspects into account, the planned building complex was formed as two L shaped volumes which are joined together with a thin neck wing.
The inner courtyard further broadens the already existing courtyard of the block of buildings on the corner of Németvölgyi Street and Királyhágó Street site.
Project data
Name

Office Building, Királyhágó Square

Project start year

Location

Function