Kanizsa Arena - Multifunctional Sports and Events Hall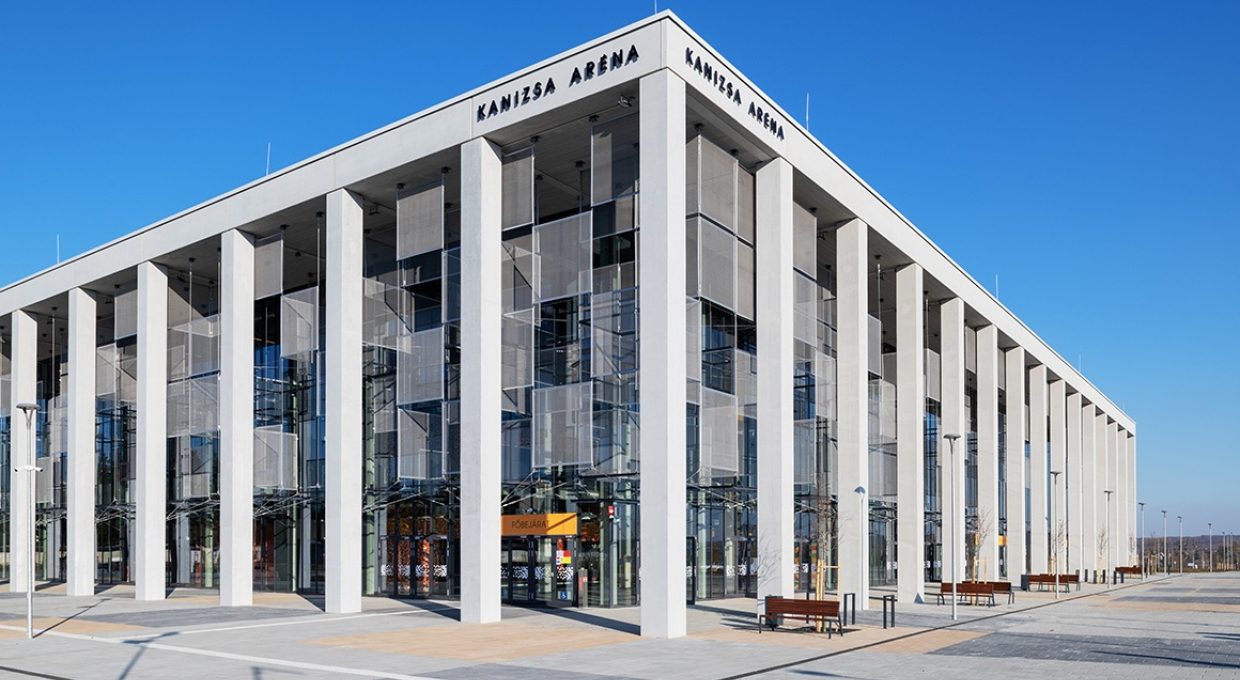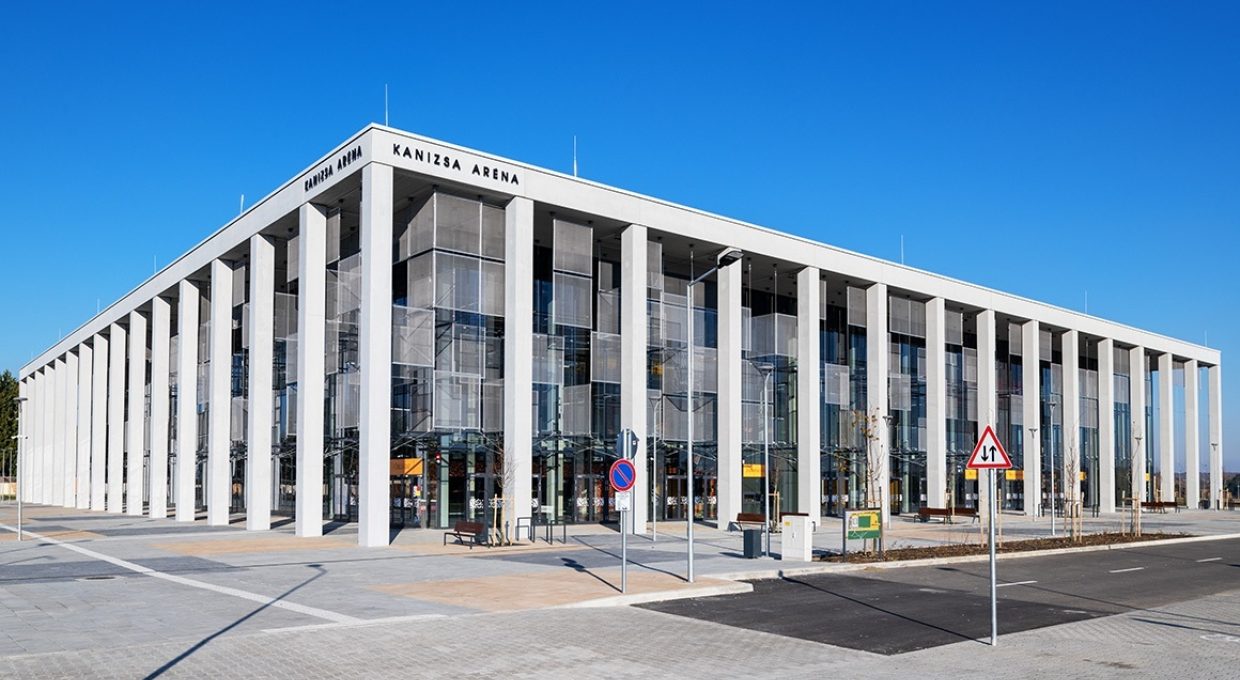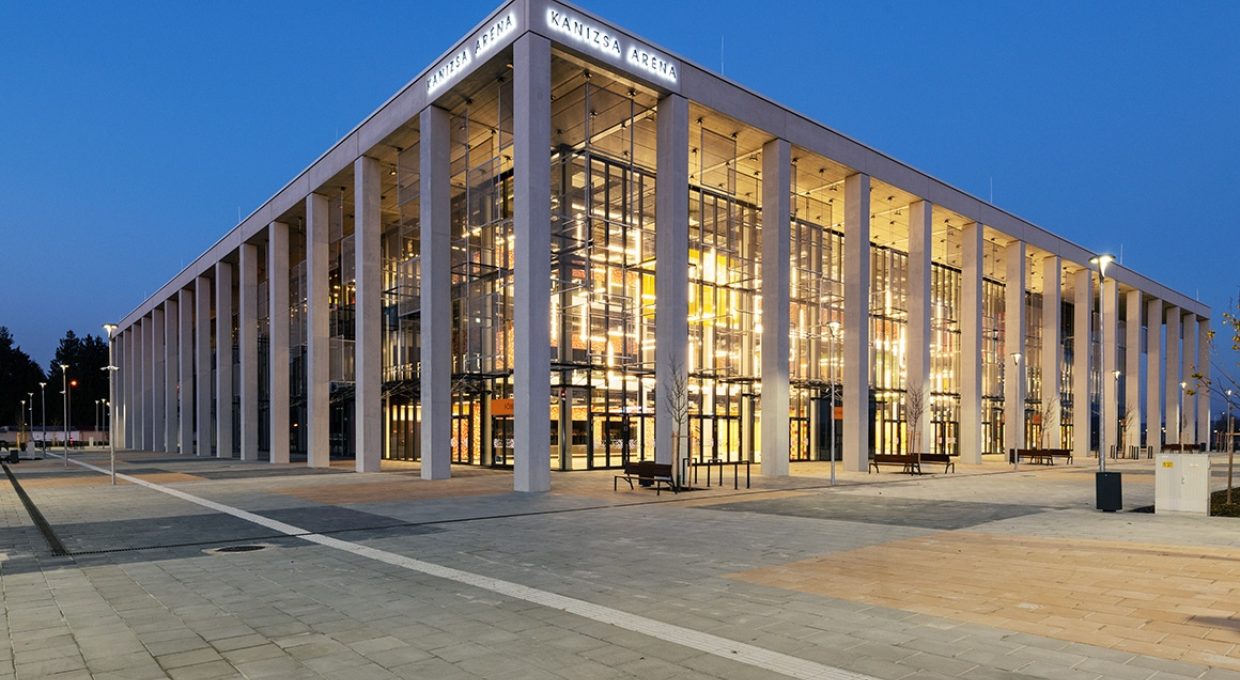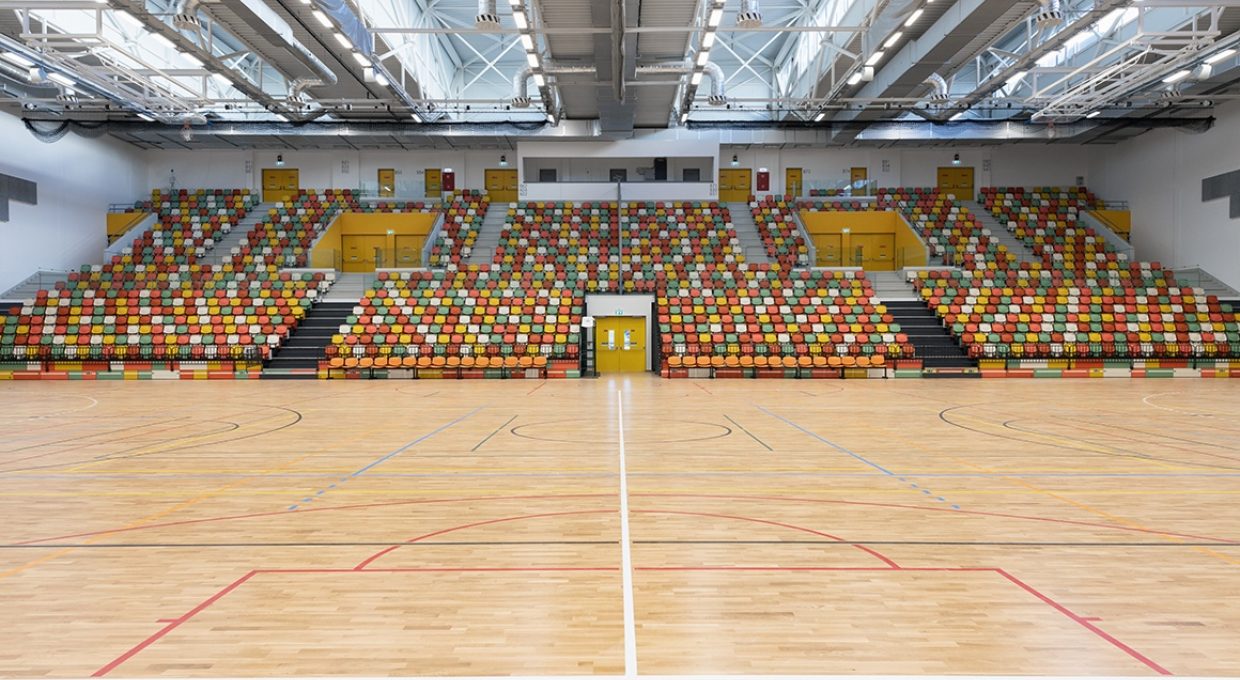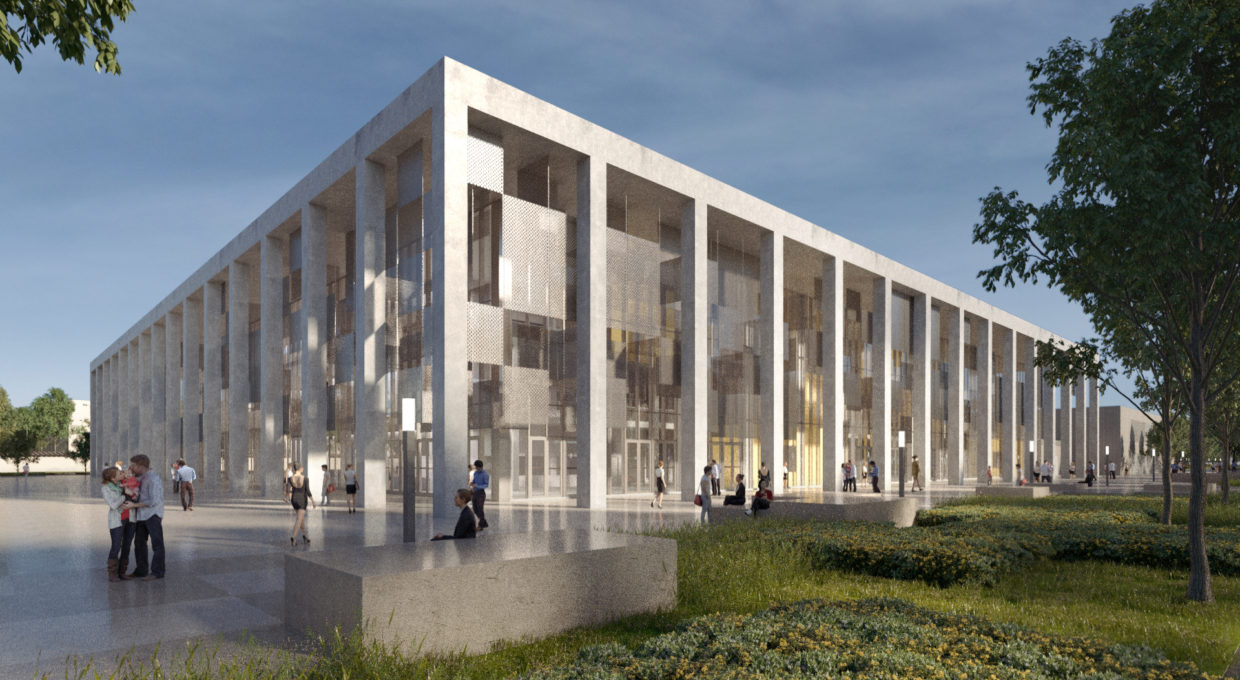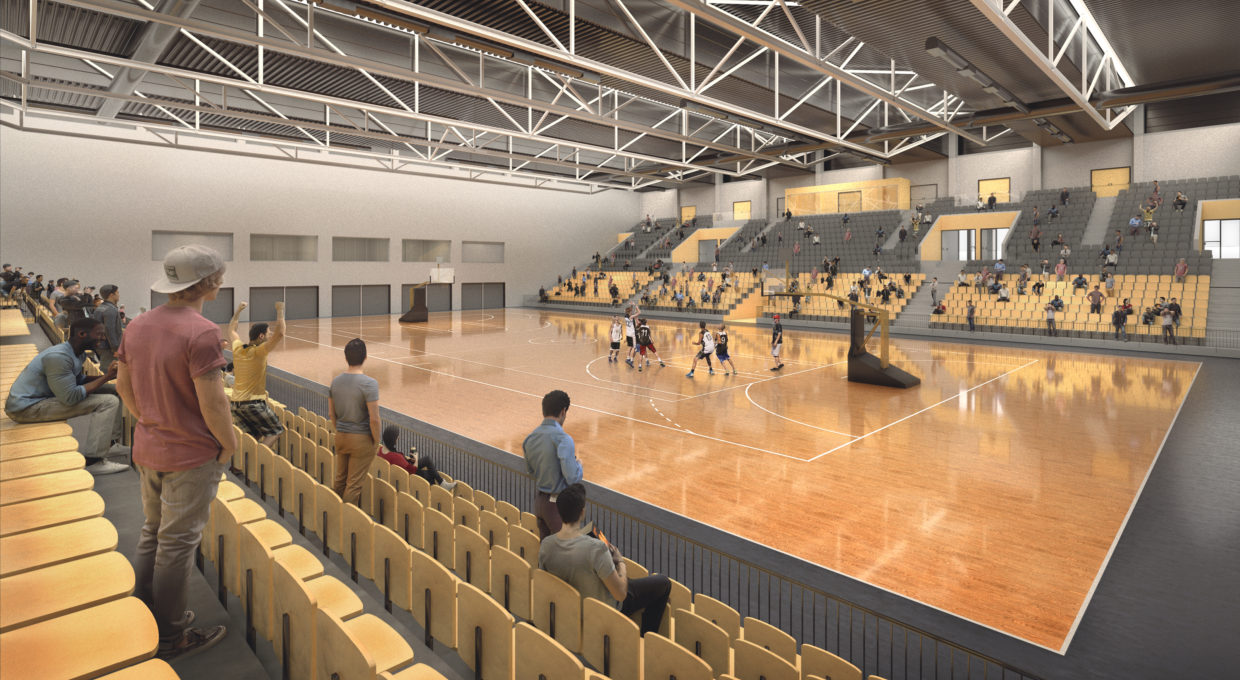 Our task is the general planning of an urban multifunctional sports and events hall, suitable to host 3000 spectators. The building houses the main functions in a uniform building block, while the connecting sports centre boasts a more articulated, comb-like volume, with functional units arranged around an inner courtyard. The main entrance of the building is situated along the public park, on the corner of the building looking towards the city, thus beeing easily accessible for the visitors approaching from the city on foot, by public transport or by bike.
The two main functional units are planned to be constructed in two phases, Sports Hall being built in the first phase and Sports Centre in the second phase. During concerts, cultural events an additional 2000 spectators can be seated in the arena, while during fairs, social events an extra 2428 sqm of space can be added by folding up the mobile grandstand.
The design of the facade follows consequently the volume of the building. The inner closed central unit of the Sports Hall appears on the exterior as a homogenous, plastered and painted cube, while curtain wall of the transport areas and the lobby space embraceing the closed volume is a transparent barrier. The third unit is the row of arcades, with raw, exposed concrete surfaces, opening the inner cube towards the exterior. Service functions next to the inner cube are formed as a smaller, closed volume unit.
During planning we aimed to make every effort to ensure environment conscious location planning and also environment conscious building, energy efficiency, efficient water usage and optimal inner comfort. On the roof surface of the building we ensure the possibility of the placement of a photovoltaic system and the possibility of its attachement to the electric system of the building, thus making it possible to install 4 household small power stations.
Project data
Name

Kanizsa Arena - Multifunctional Sports and Events Hall

Project start year

Completion

Location

Gross area

Function