National Memorial Place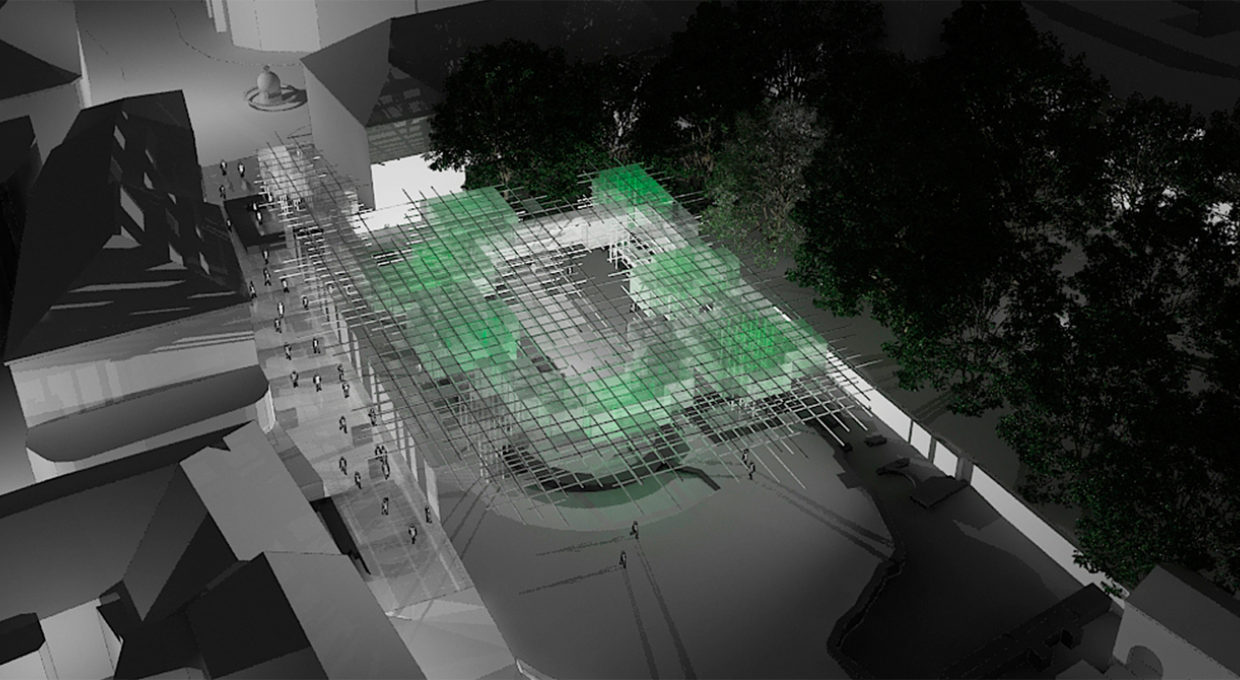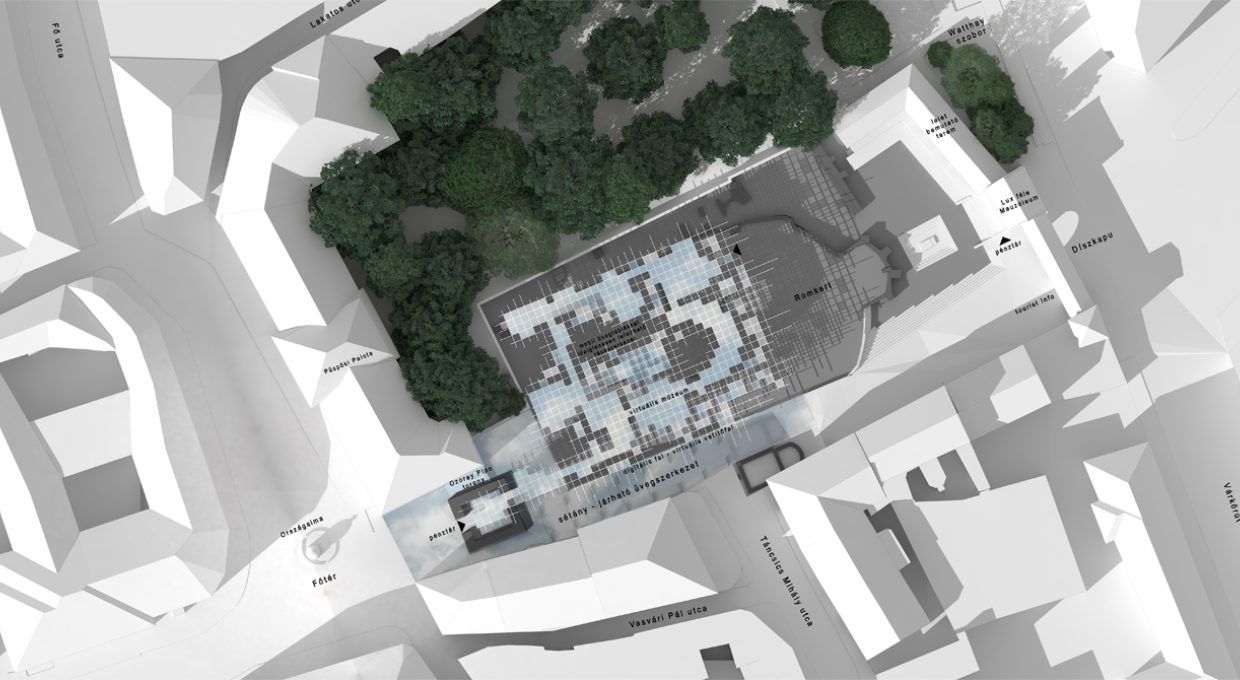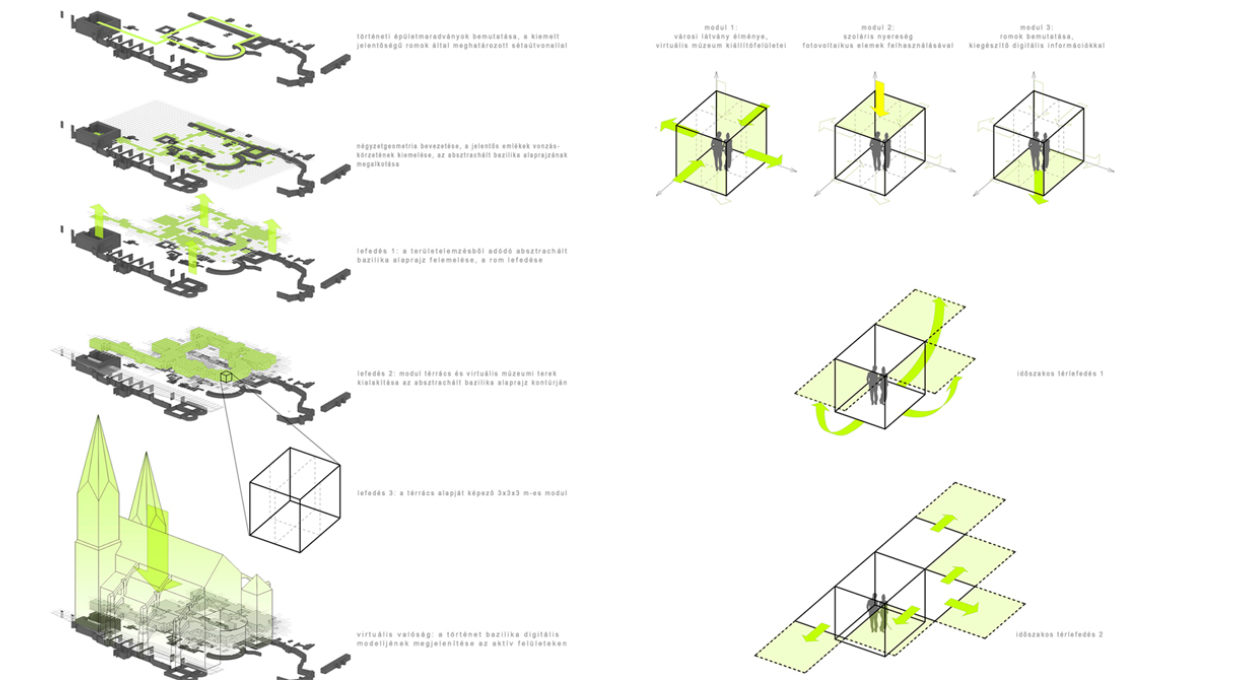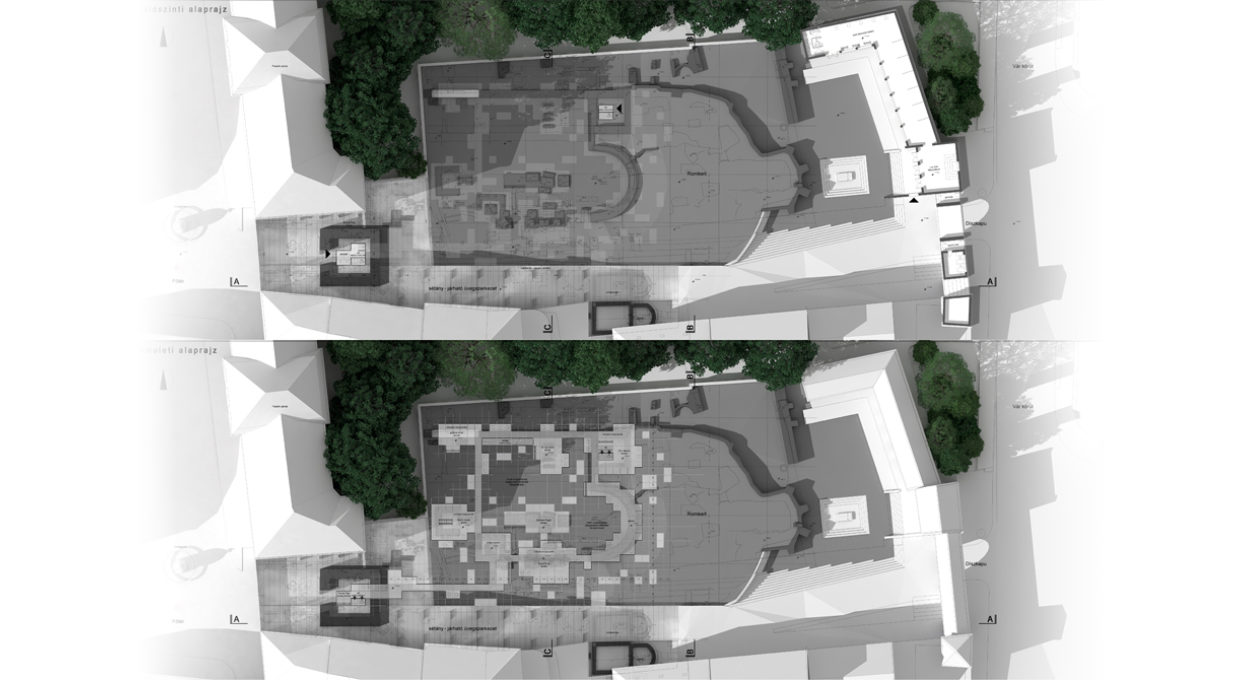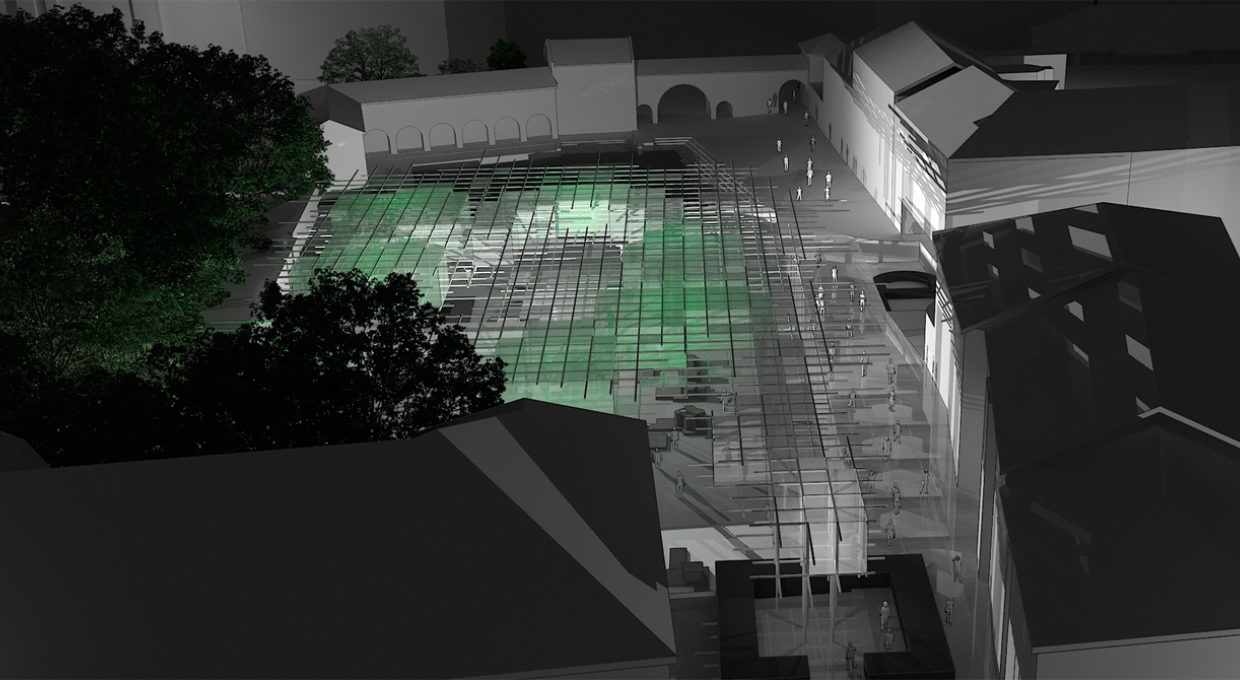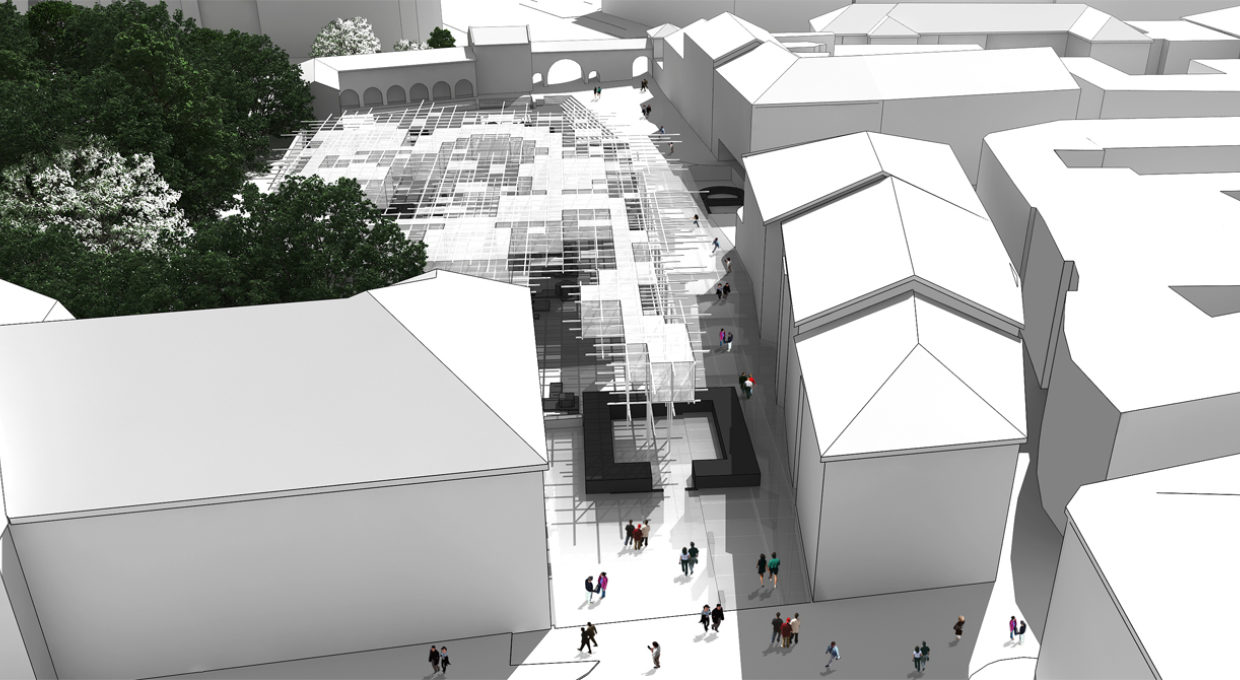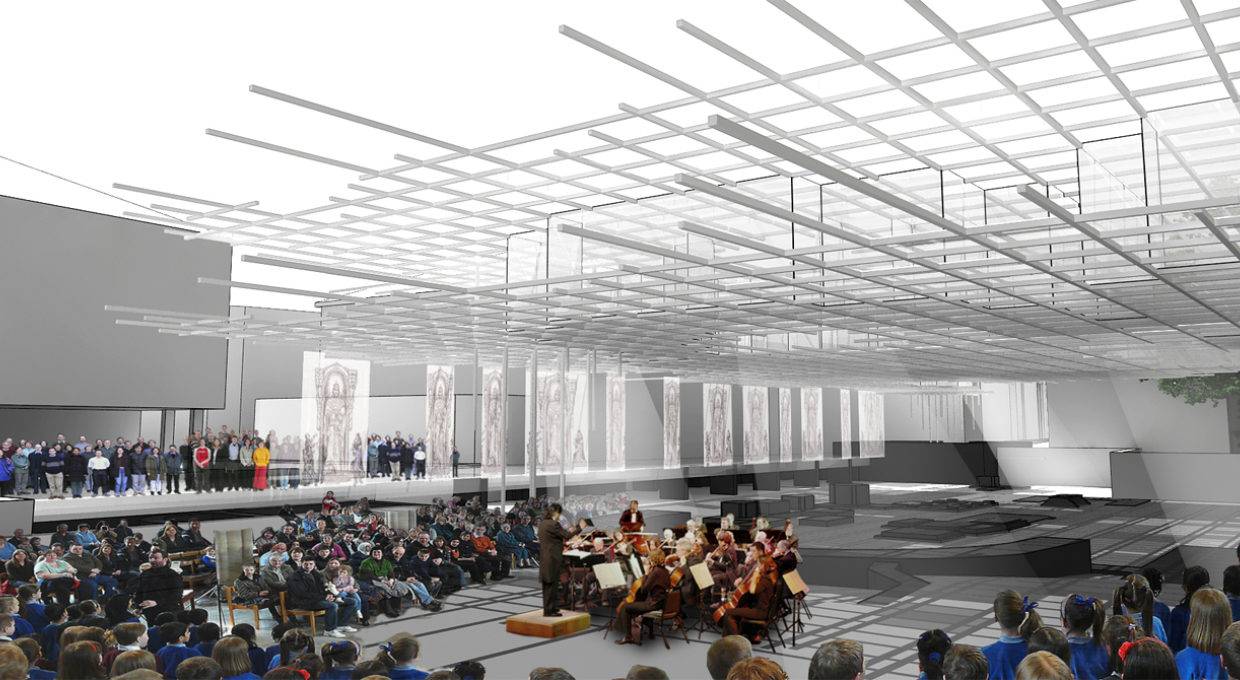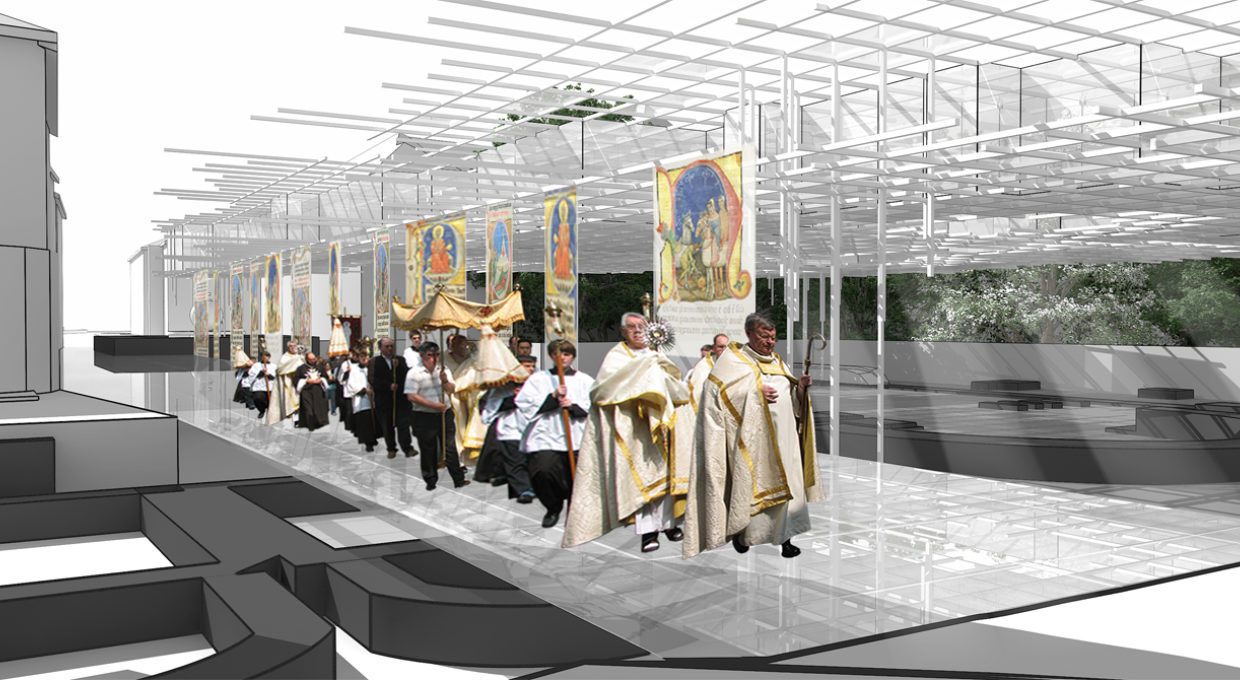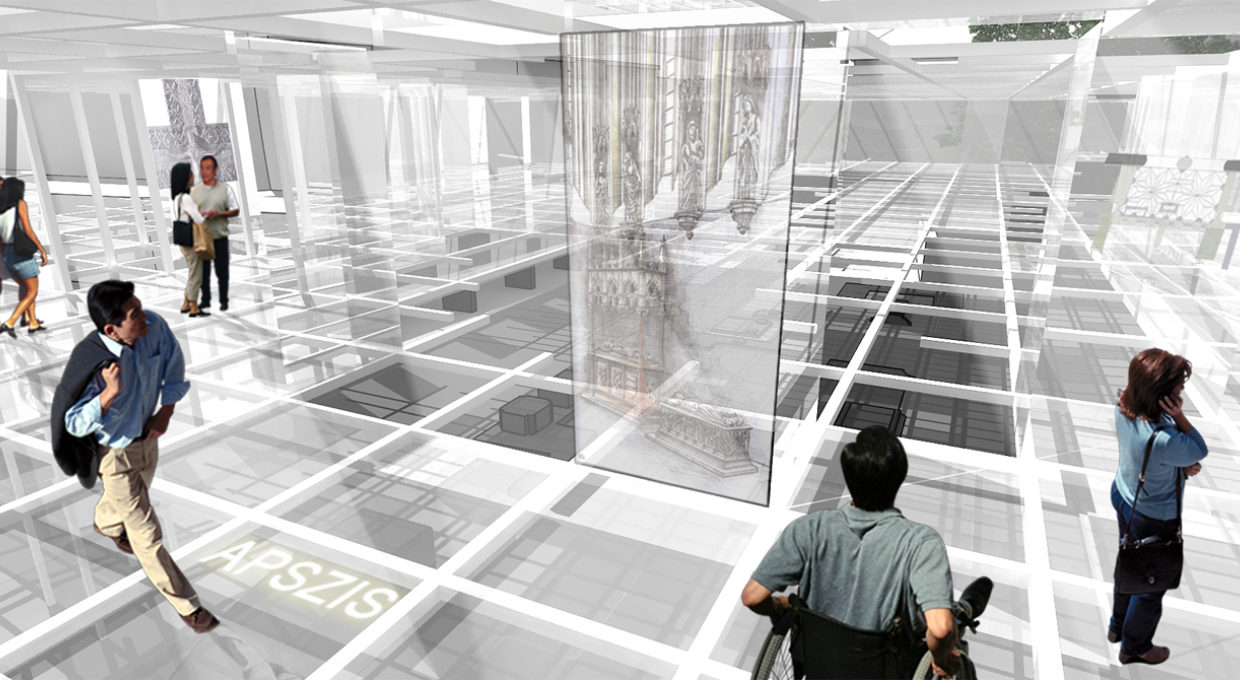 The goal of the rehabilitation is the protection of the Basilica's ruins in Székesfehérvár keeping the connection of the ruins field and the city. We are designing a facility on this National Memorial Place which is open and closed at the same time, keeps the sight of the Basilica in the cityscape on the living city street and makes it possible that the excavation area can develop into a museum.
The archeological monument requirements are fulfilled with a protection roof which covers the whole surface of the excavated XI-XIV century Basilica and leans on four points onto the ruins area. The question of the cityscape is solved by lifting this roof highly above the pedestrians so that they can look into the ruins of the Basilica. The insight surfaces are rotating with media surfaces which can tell the history of the Hungarian Kings and all the knowledge the historians know about the history of the Basilica.
The transparent structure floating above the ruins is designed as a virtual museum. The space of the museum is suitable for presenting and visualizing existing and new research results which is achieved by the help of virtual interaction. In our opinion this continuously developable apparent world is convenient for presenting the particular scientific fictions interpreting them not as eternal truths. If the new researches bring new results the digital world can be rewritten.
Project data
Name

Project start year

Completion

Location

Function