Nordic Light Trio Offices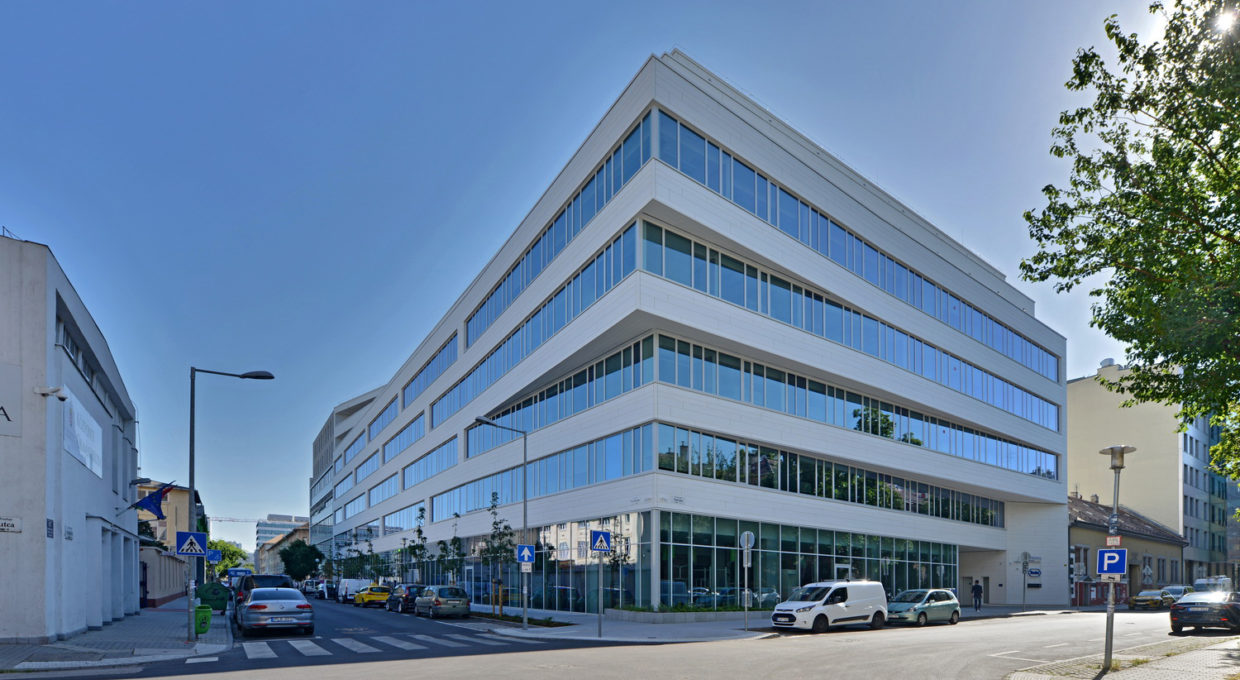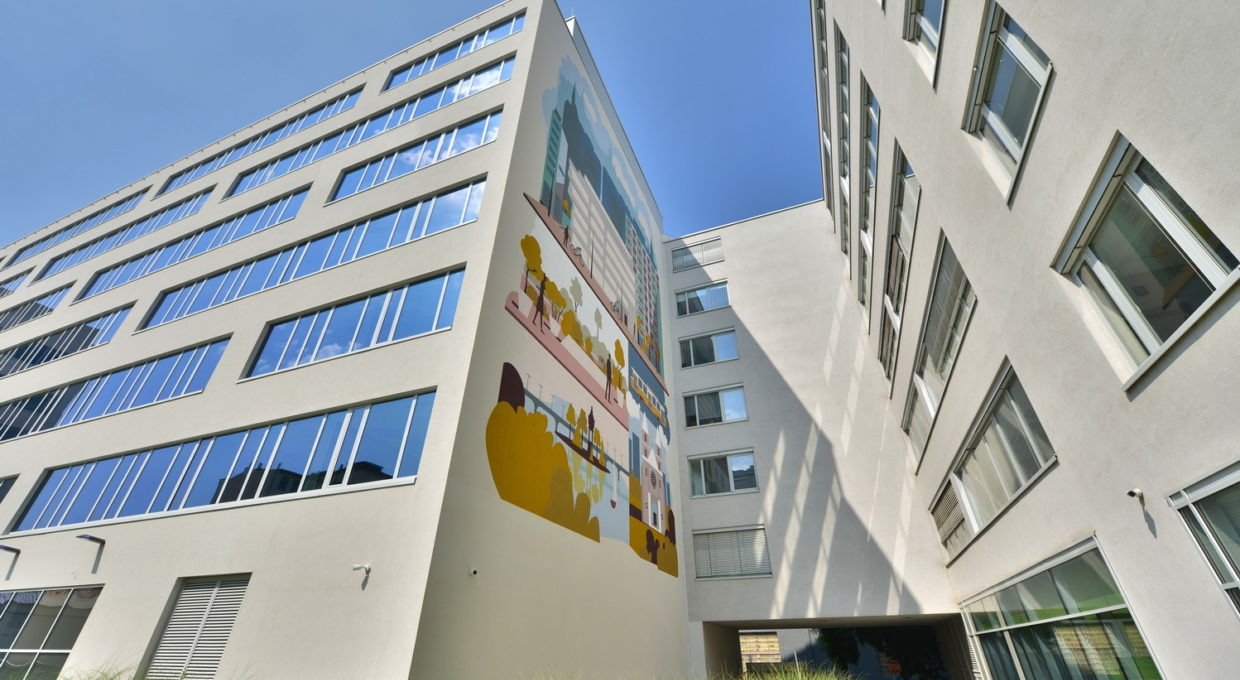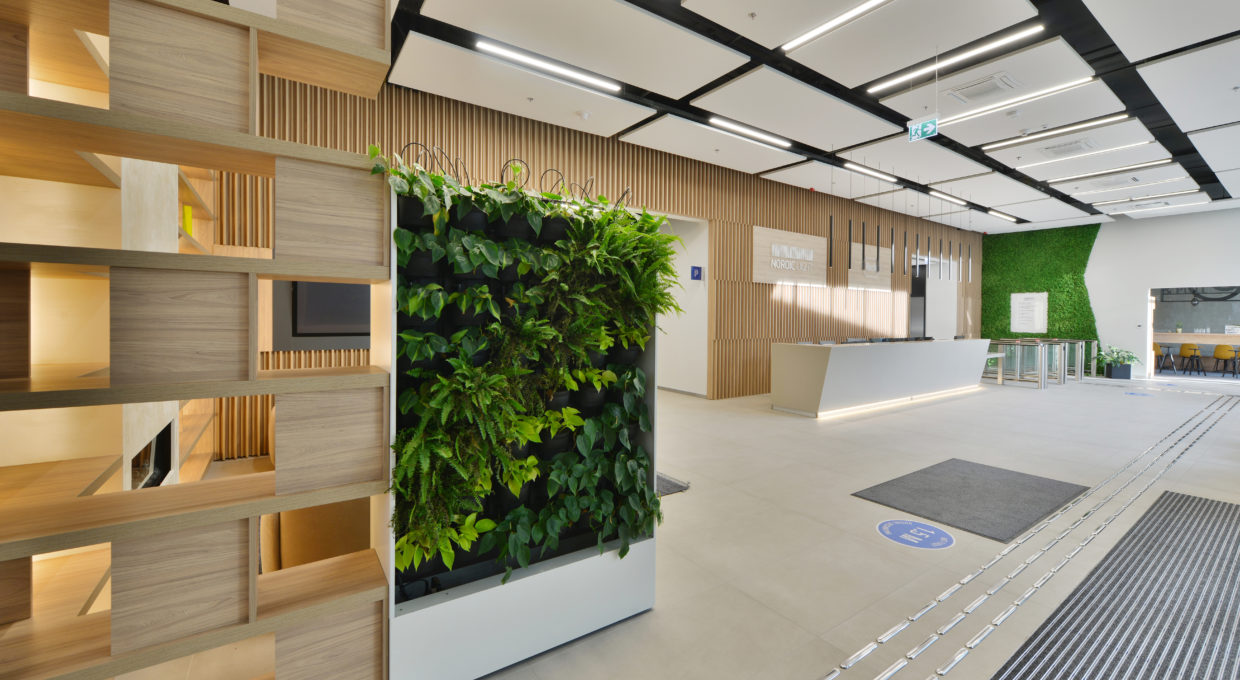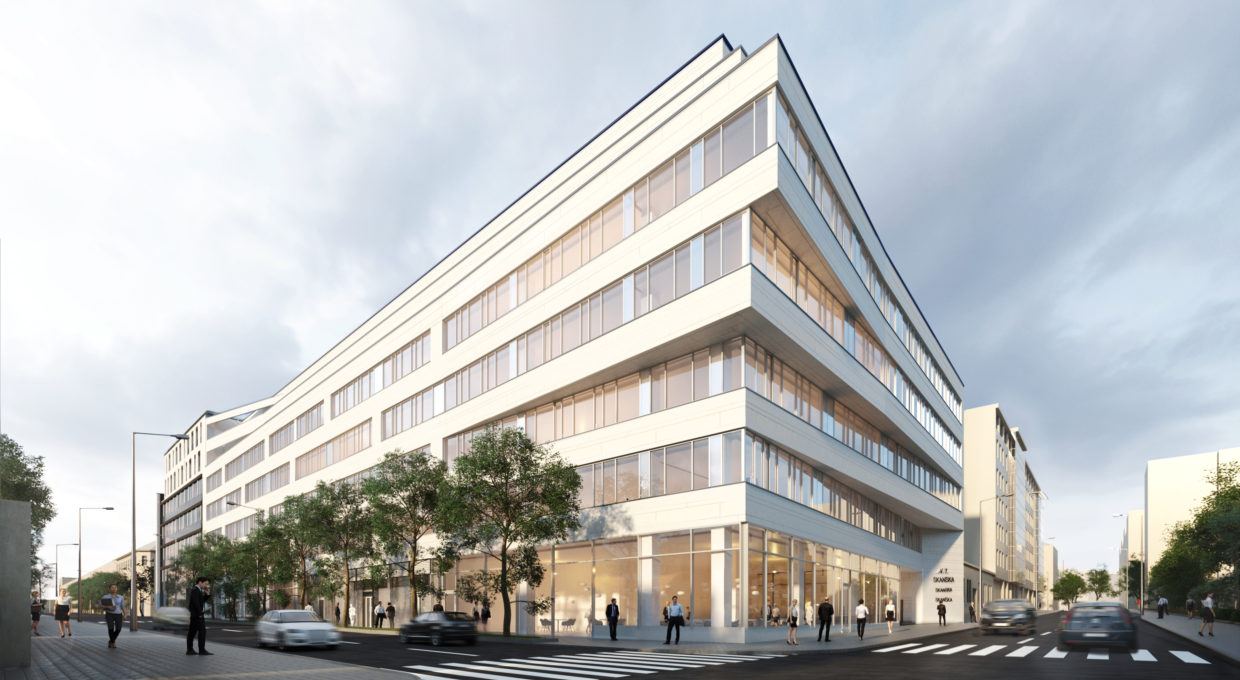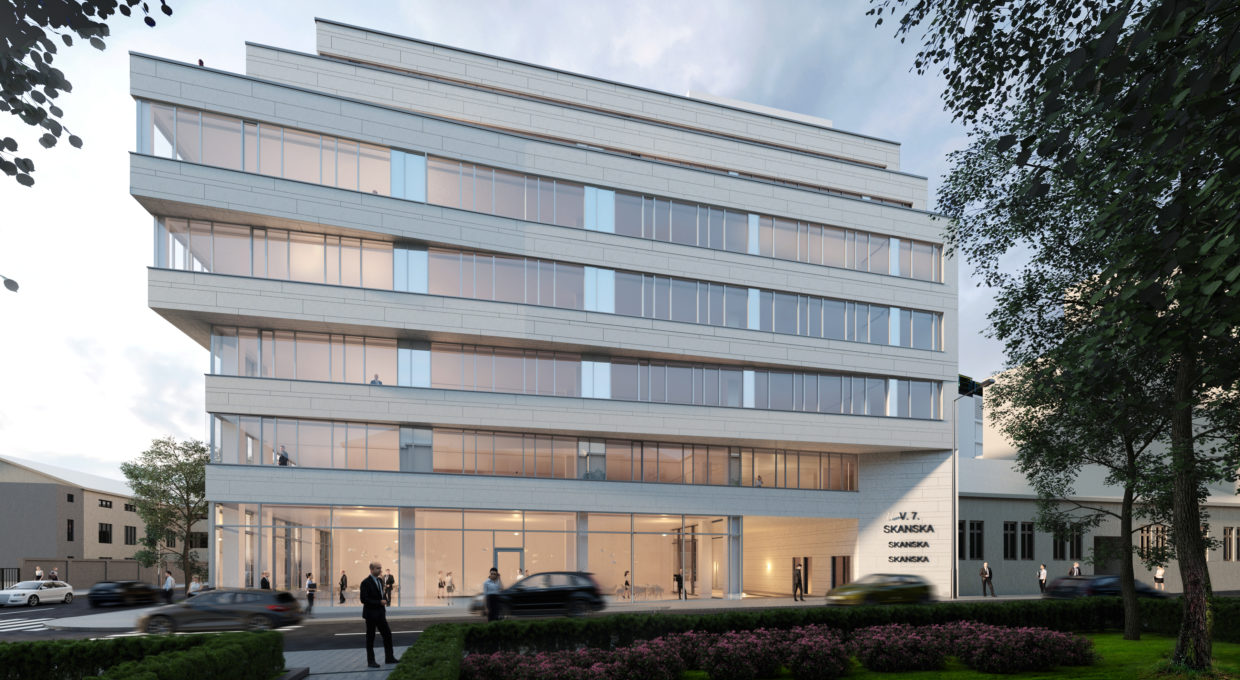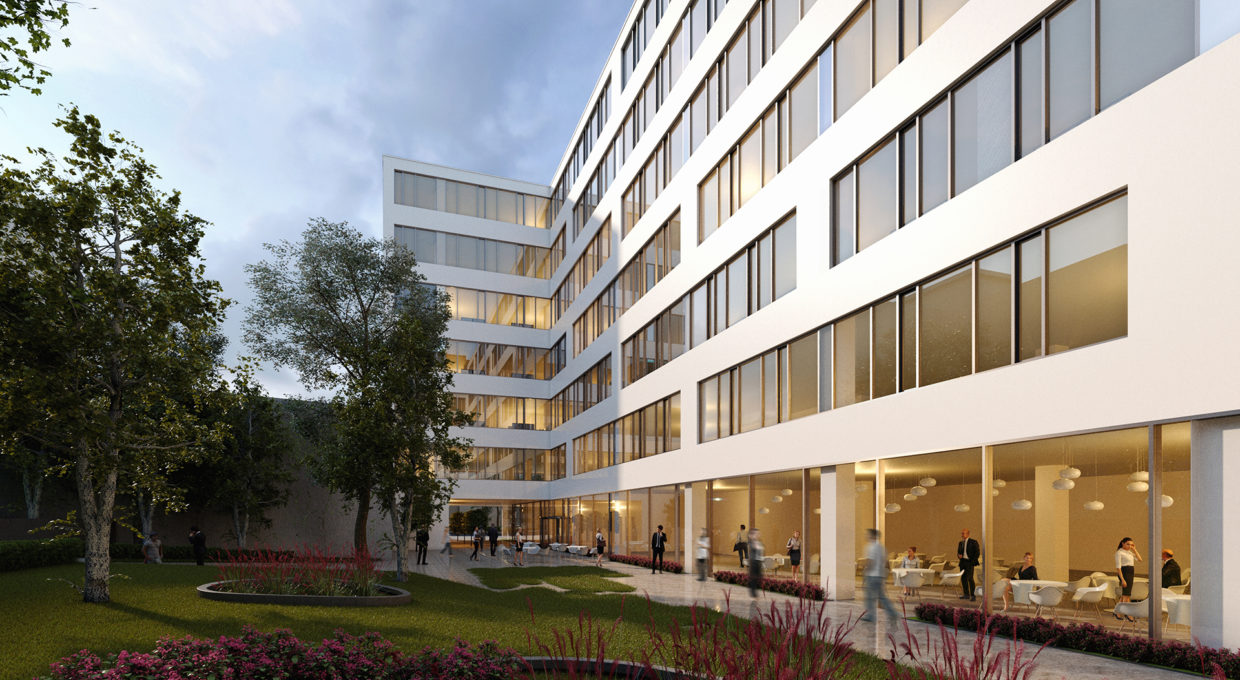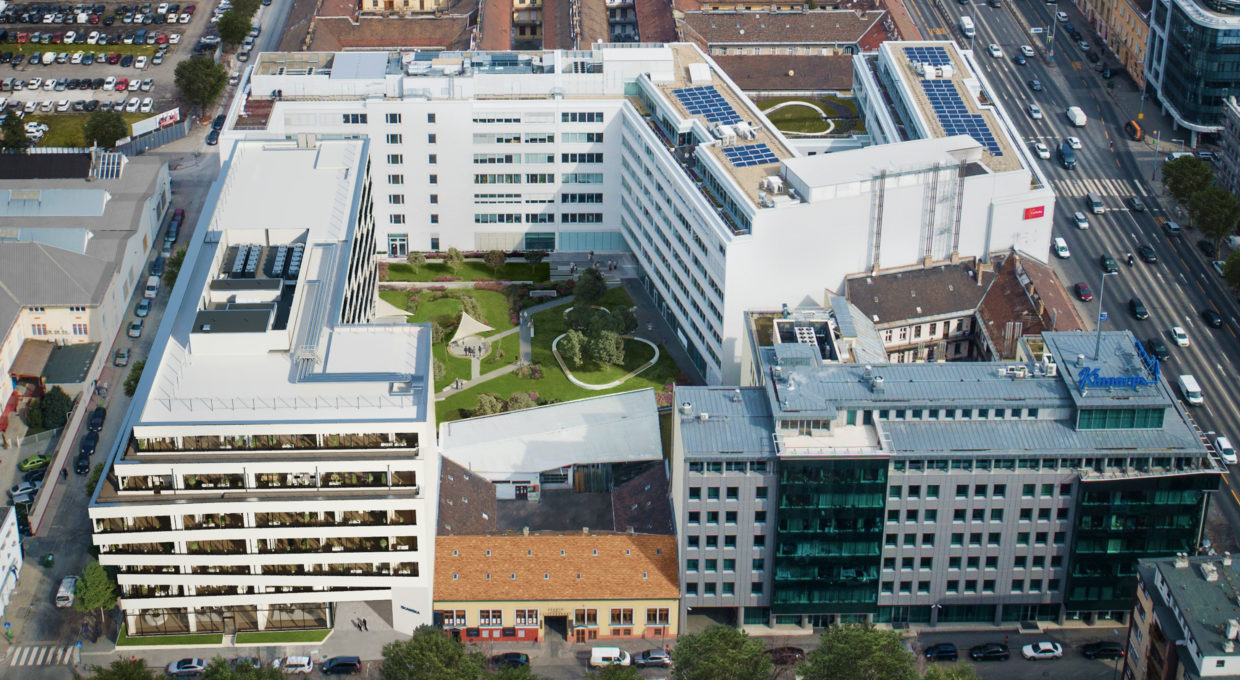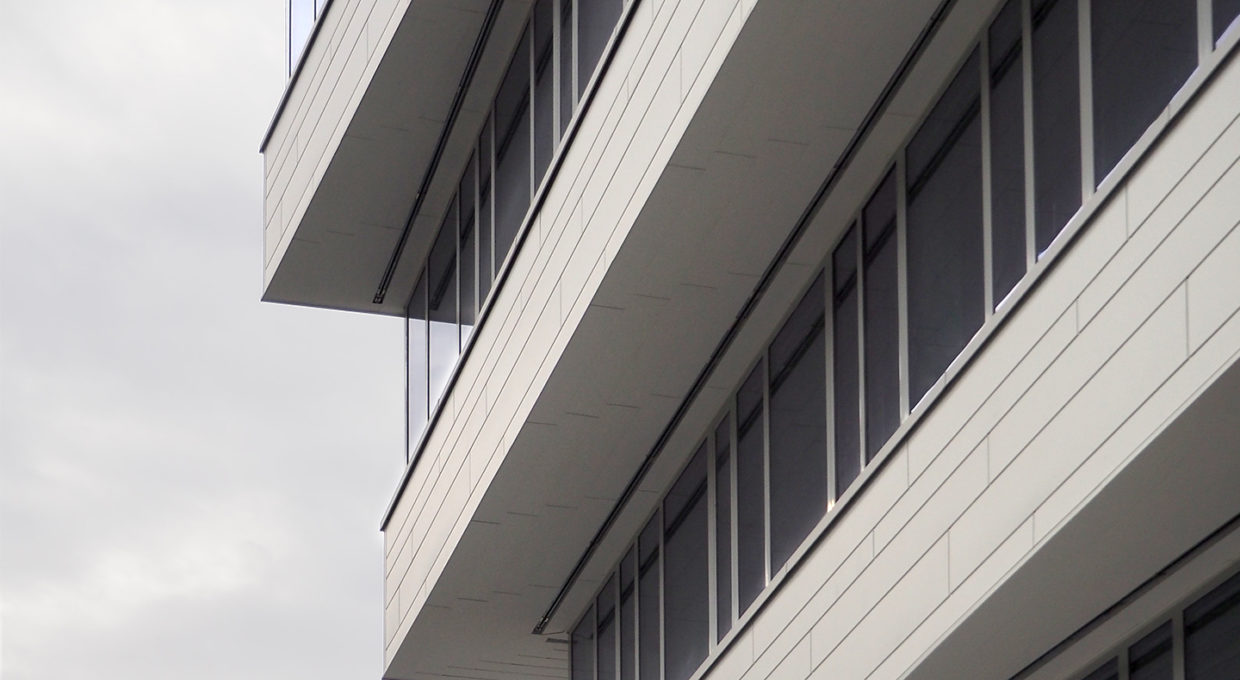 The building plot is located in the 13th district, on the corner of Véső utca and Visegrádi utca, with a closed line in its surroundings. The building's planned function is an office building, will be a continuation of the Nordic Light Office Building Uno and Duo buildings. As a result, our important design goal was continuity, the transfer and reinterpretation of the architectual values, form set, and material use of the existing building complex into the new building.
The new building is also the closure of the building complex. It can be seen and explored from Véső Street on Váci road. The strong horizontal character of the external façade of the Duo building continues on the façade of Visegrádi Street, however, instead of the curtain wall system, the white-plastered strip window system used in the inner courtyard also opens to the outside, where the horizontal strips are covered with paneled façade. The two upper levels step back in line with the regulations, and the terrace formed in this way offers a beautiful view of the Buda Hills.
One of the most important values of the building complex is the large multifunctional garden, which is greatly expanded with the new development. We explore the garden through passages, in the third phase we opened it from Véső Street. Thanks to the intensive garden connection, active garden use becomes possible for office workers and the surrounding residents.
The basic raster was constructed on the basis of the traditionally used 1.35 m office raster, the traffic core is placed in the middle, dark tract of the building wings. As part of the building, three underground floors will be established, which will include car parking, mechanical and service rooms and storage facilities. Office spaces will be set up on the 0th and general floors, on the 5-6. floors, next to the office spaces, a terrace, partly in the form of a green roof, runs along.

Project data
Name

Nordic Light Trio Offices

Project start year

Completion

Location

Gross area

Function

Certifications

Gold certification in LEED BD+C Core and Shell v4
Targeted level - WELL certified