Scandinavian Gardens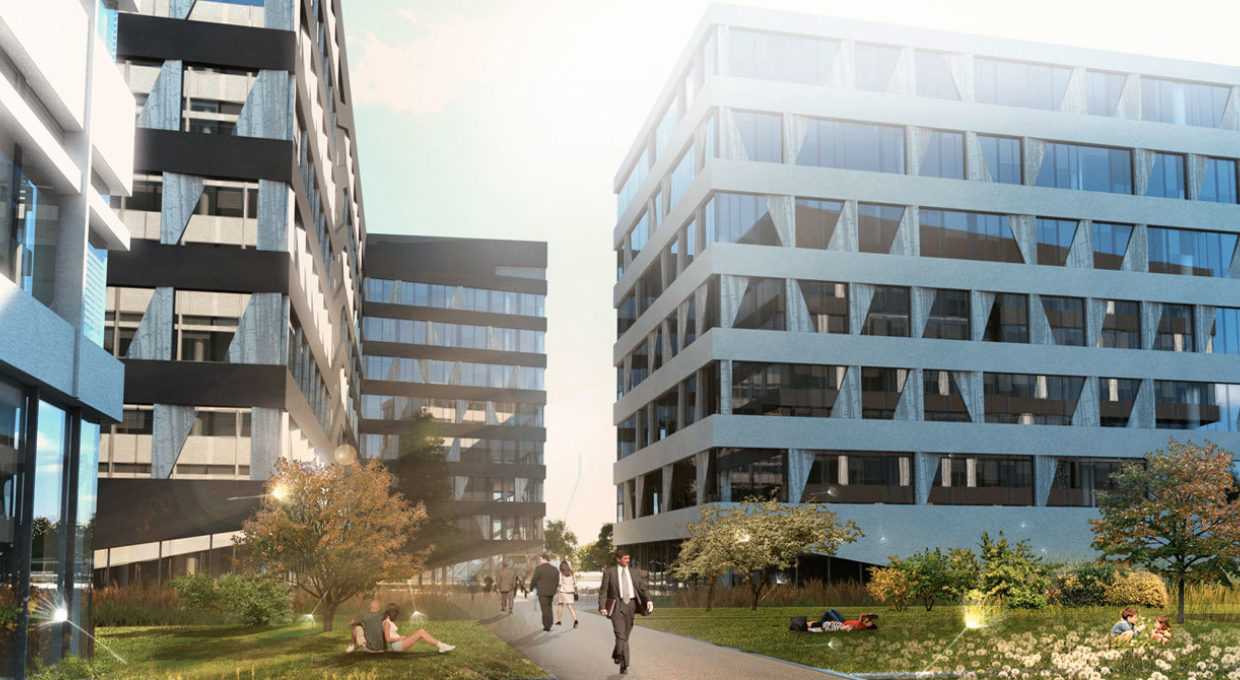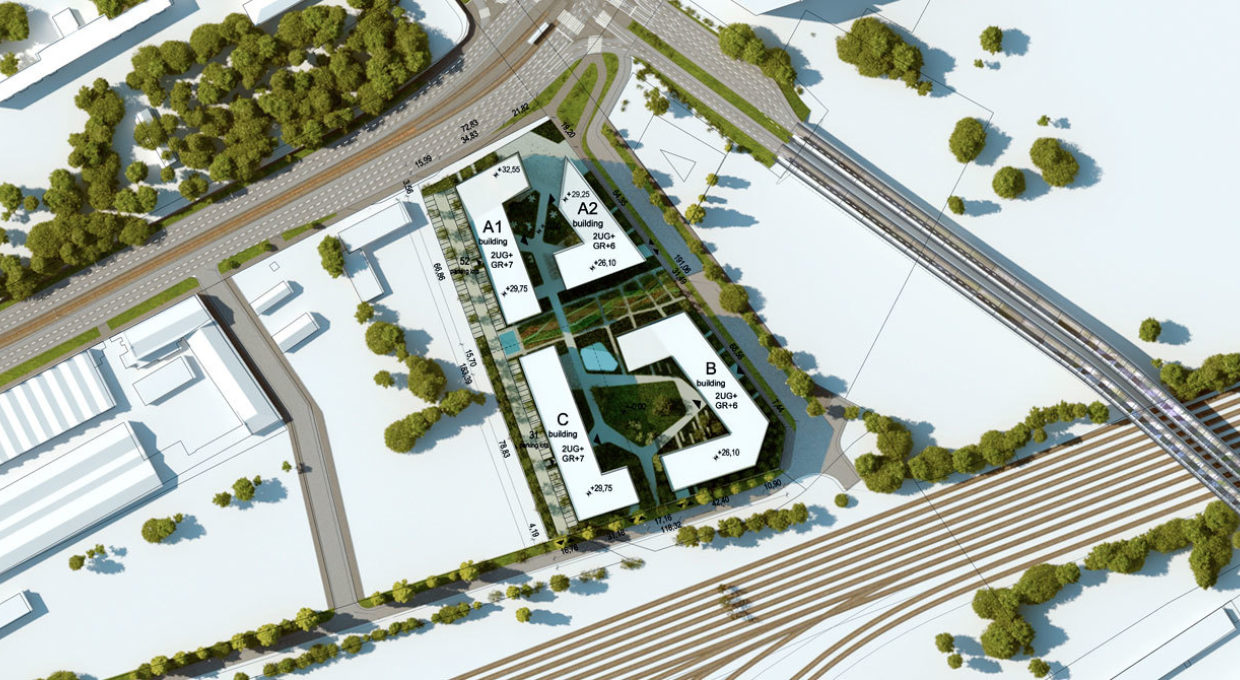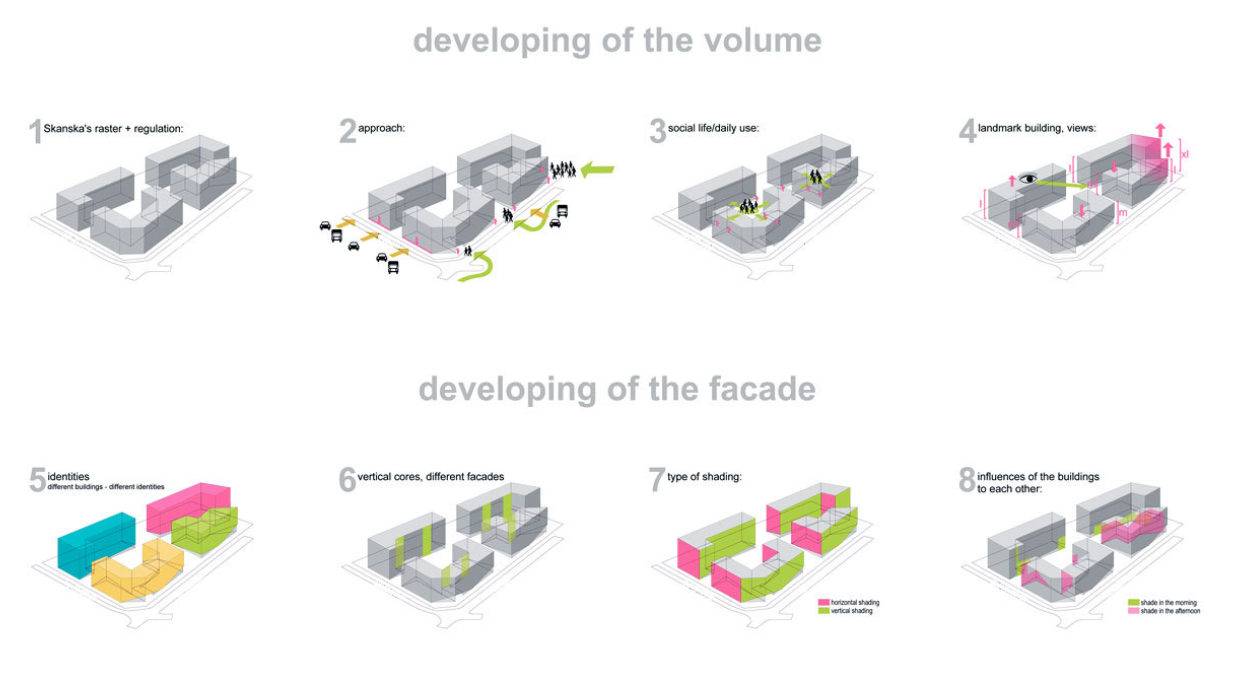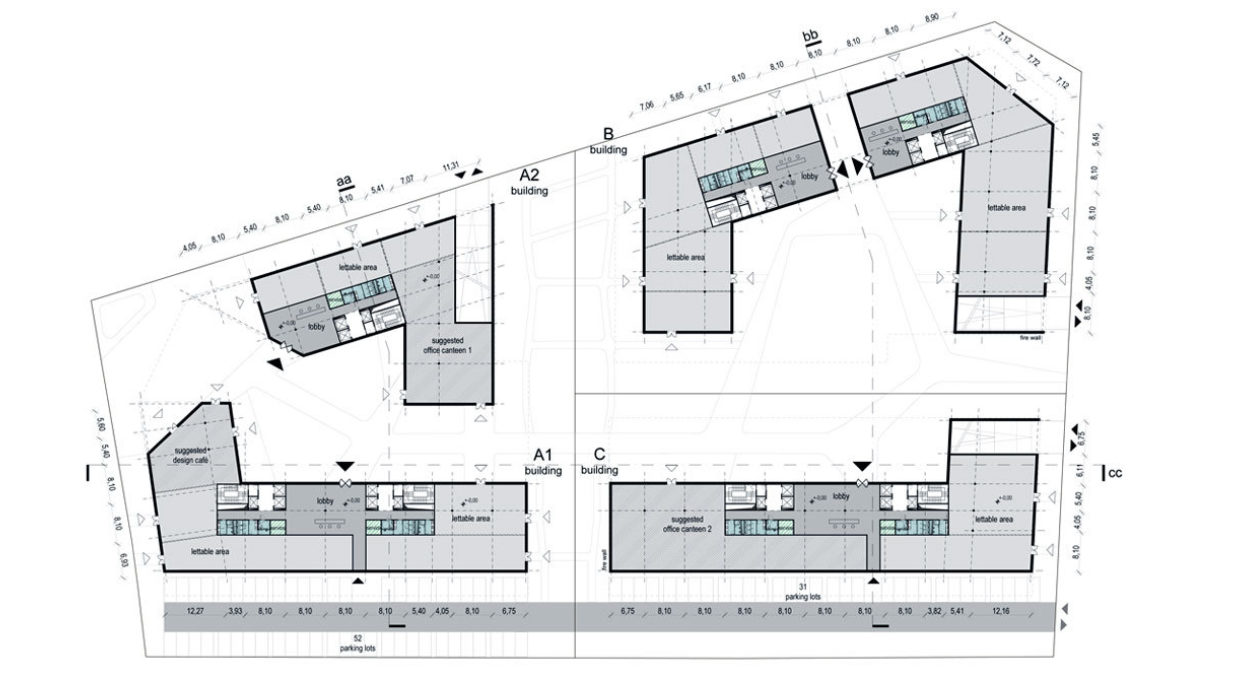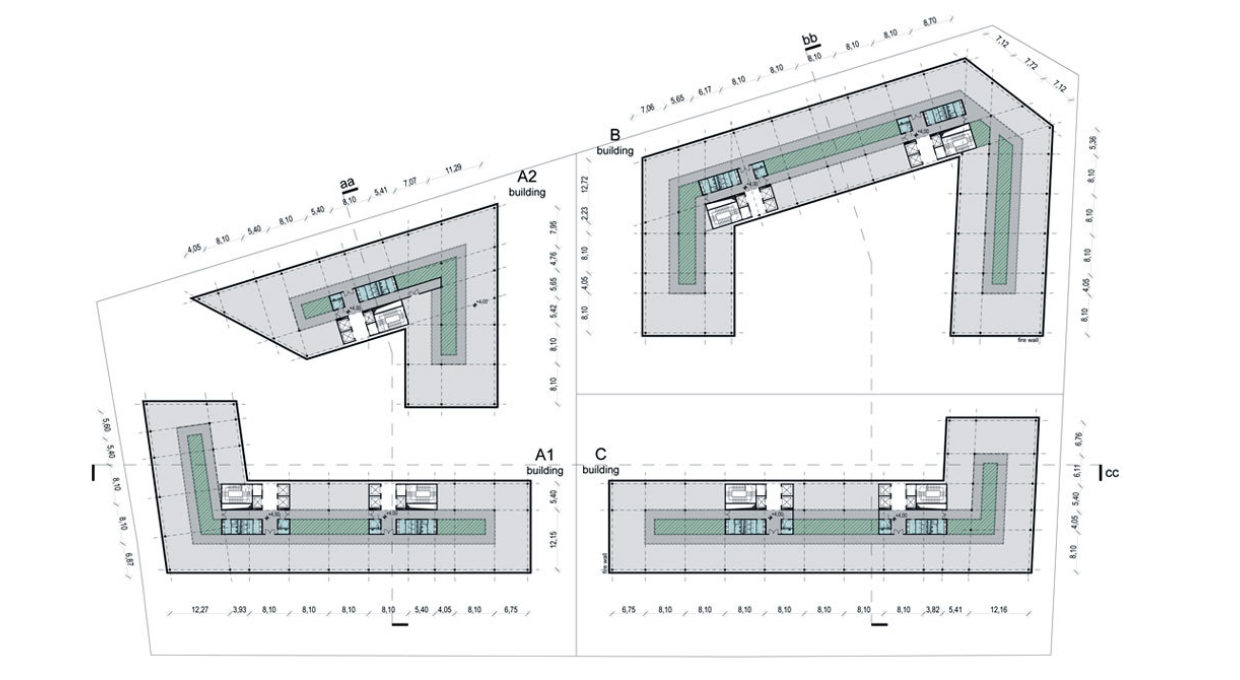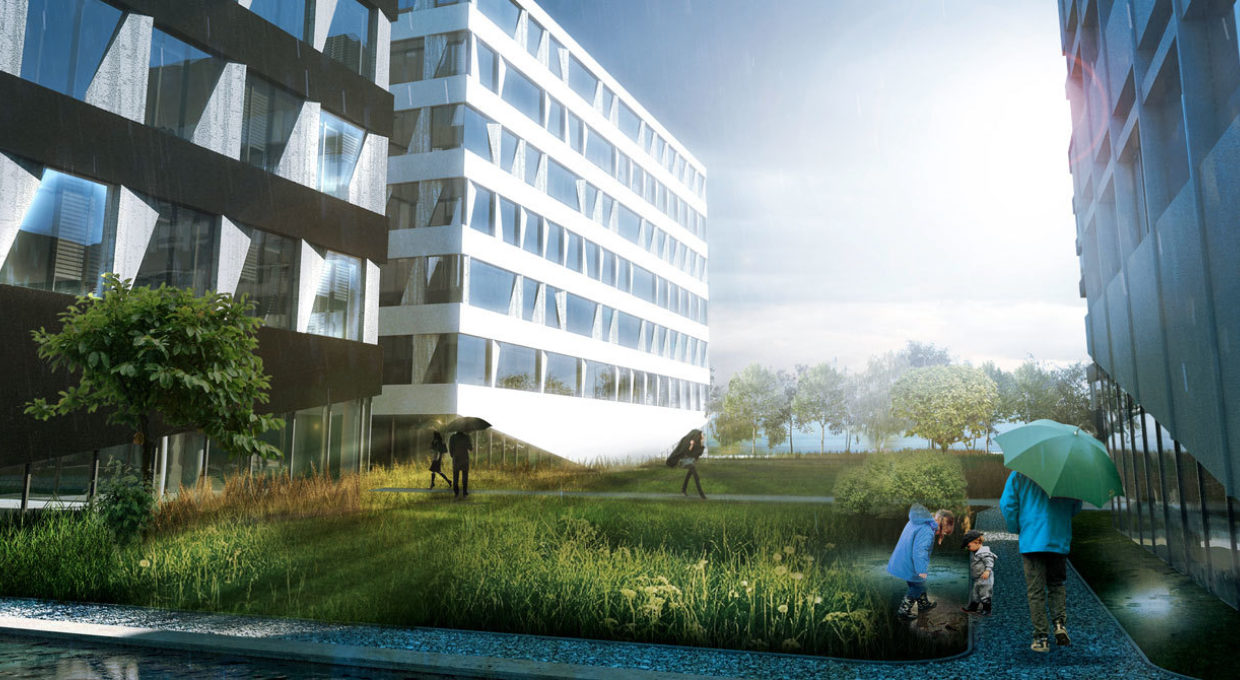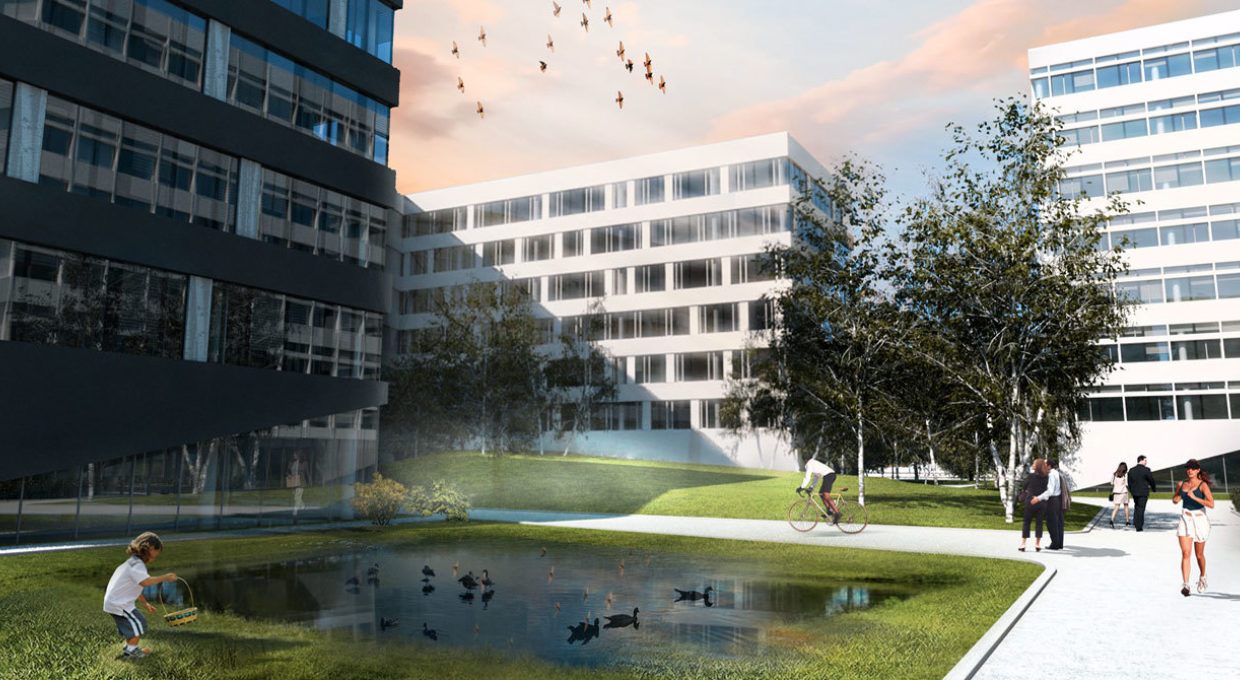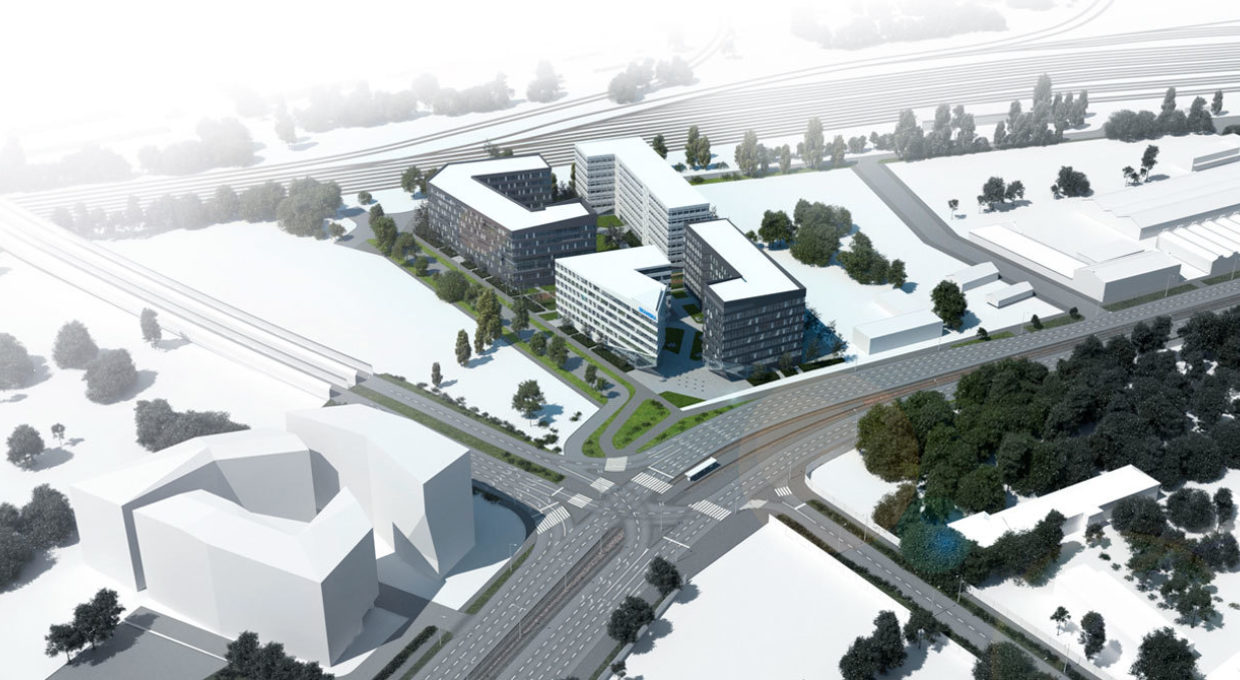 The location of the site in the urban environment is contradictory from the urban aspect, because the structure of the neighboring area is neither organically formed, nor regulated. The site is situated between the residential area and the area built-in mainly with block of flats. Because the future developments in the area are unknown, after our analysis we have decided to propose a framed volume structure, the aim of which is to organize the unorganized structure of the environment.
The office park with a framed volume structure is located on three plots, and it can be realized in three different phases. It is formed so that its wings embrace urban spaces and courtyards of differentiated functions. The individual spaces, courtyards, the biodiversity garden and the ground floor functions (lobbies of the office buildings, services and restaurants) are linked by a pedestrian promenade linked to the main access route.
The office building consists of 2 underground floors + ground floor + 6/7 upper floors, according to the regulation regarding underground car parking. On the ground floor there are the lobbies of the buildings, restaurants, and the disponible spaces, the latter are functioning as individual rental units. On the upper floors there are three-tract office spaces, the planning of which was according to the 1,35 m facade and office module, and the appropriate solar exposure.
Project data
Name

Project start year

Location

Function