Awareness-Raising and Re-Use Center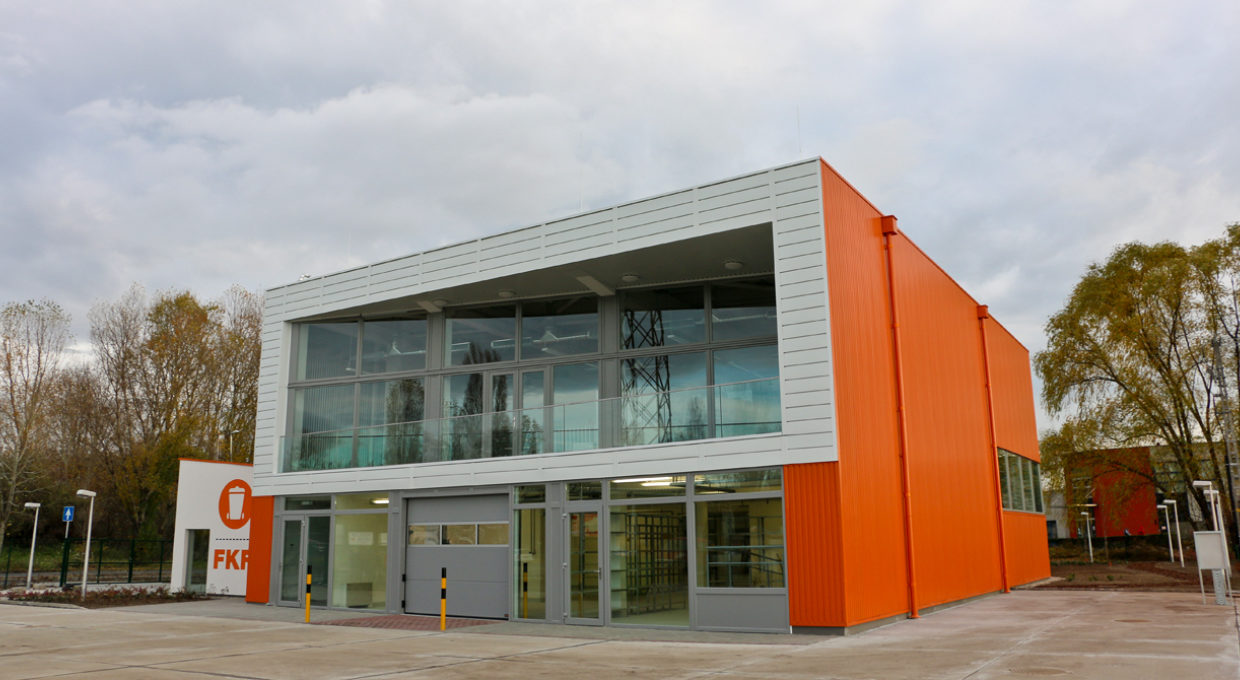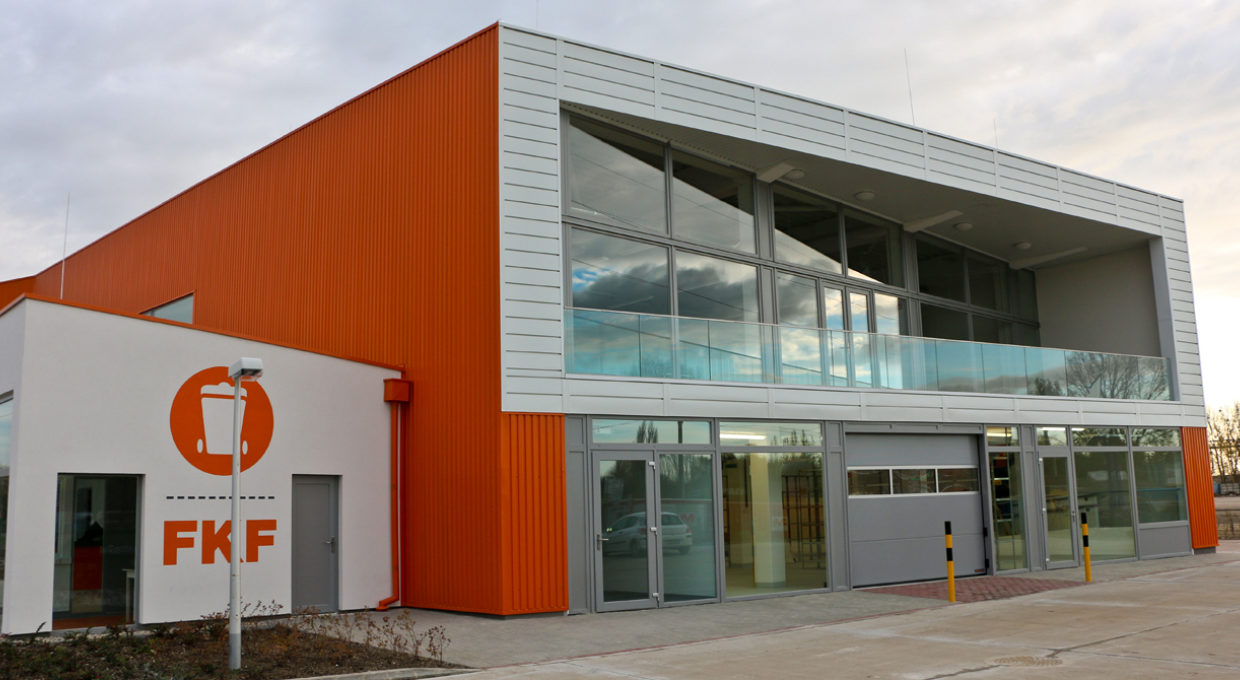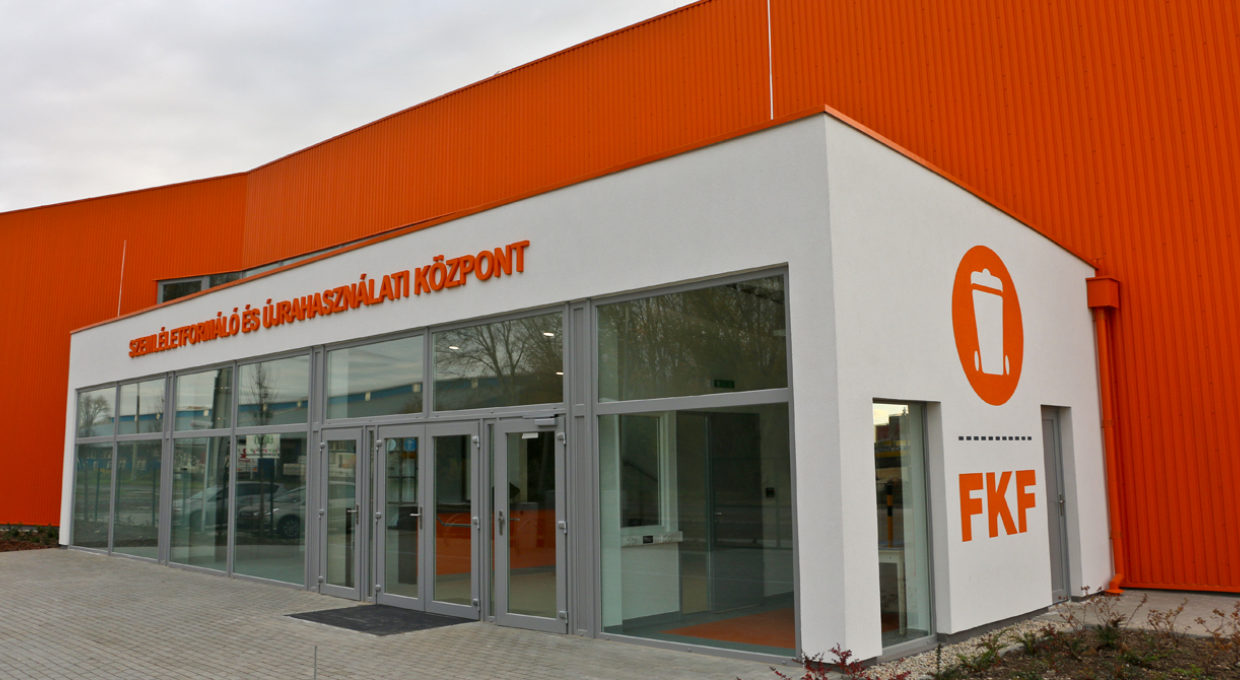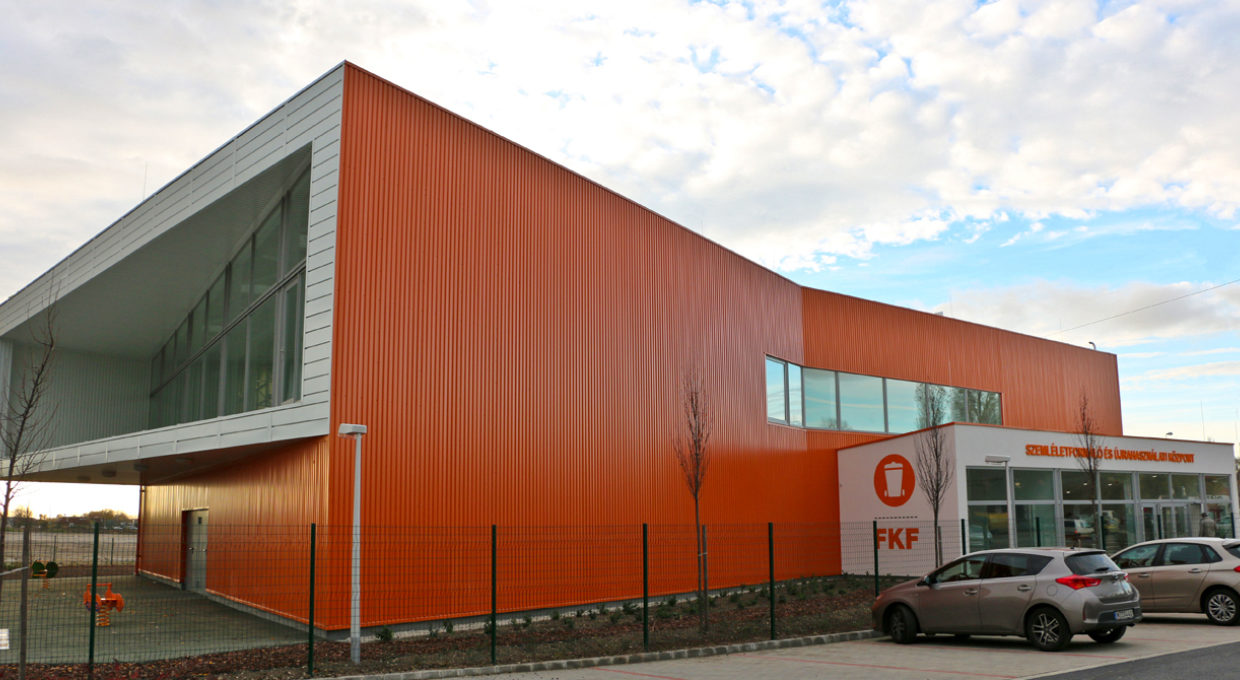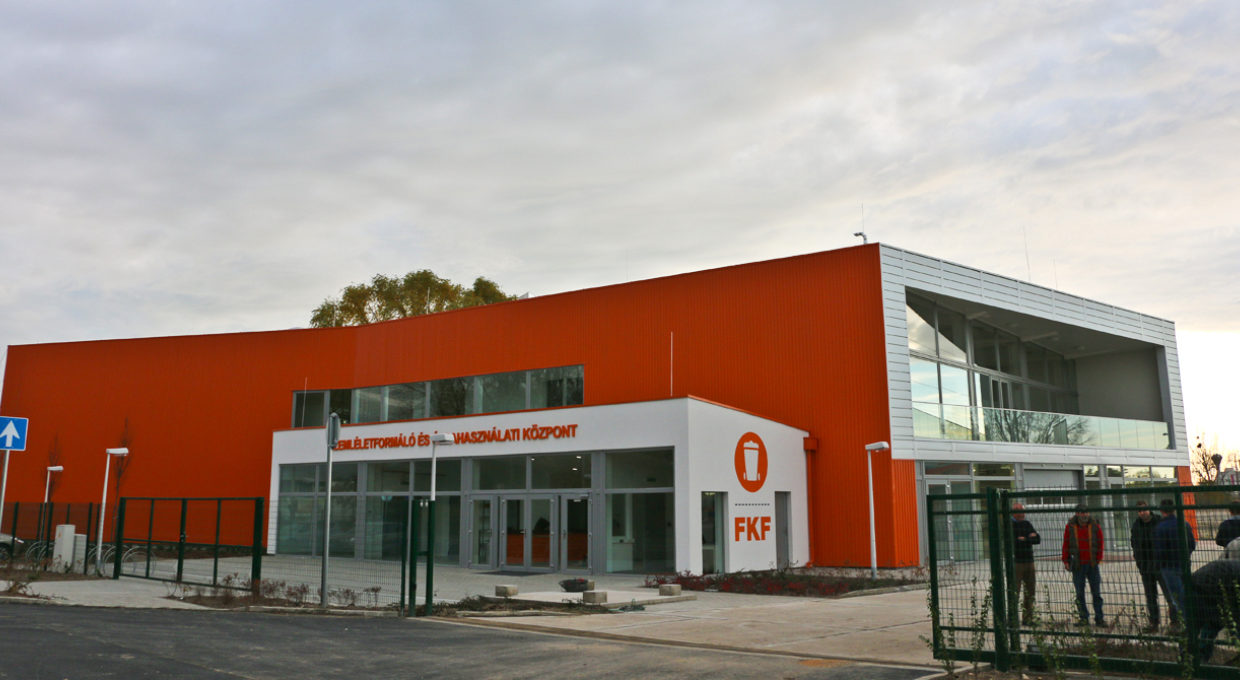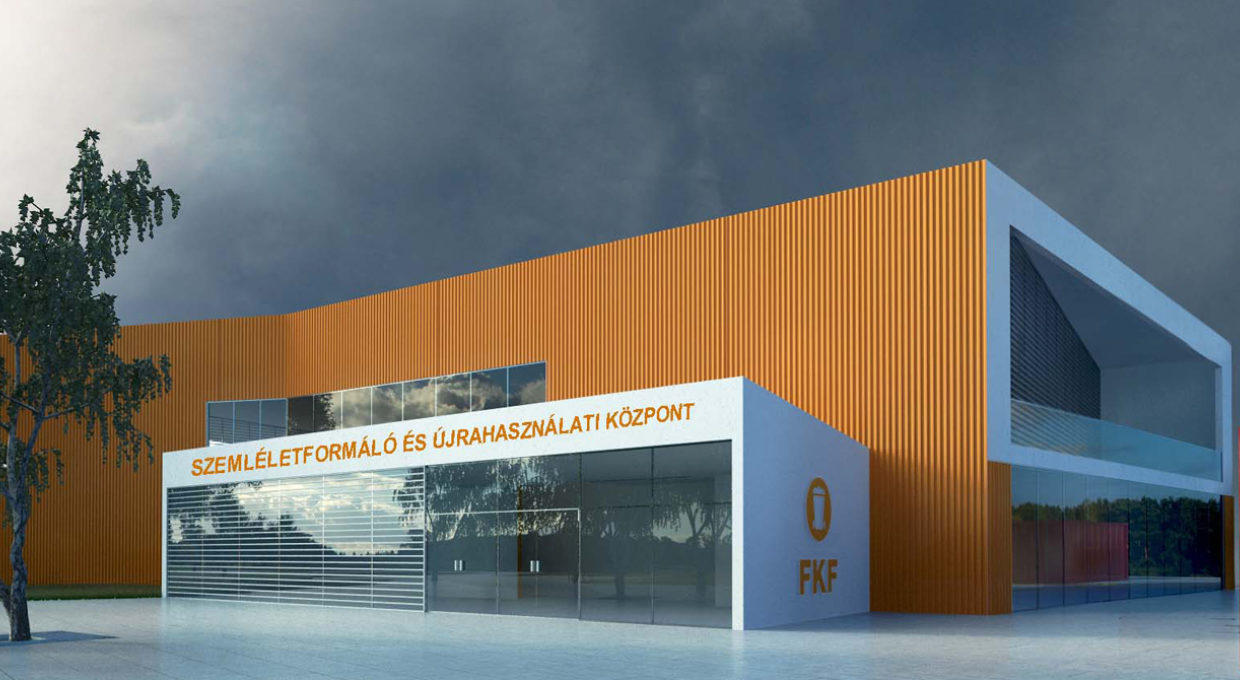 The two Awareness-Raising and Re-Use Centers in Budapest were realised as part of a KEOP tender aiming the increase of the proportion of the implementation of environment-friendly technologies in the waste management of the Hungarian capital. The main task of the facilities, besides the traditional and selective waste-collecting, is to popularize the state-of-the-art method of recycling and the reuse of objects.
The sites are situated in the XV. and XVIII. districts of Budapest. Besides of taking into account the local building codes, the two facilities are similar to each other. The architectural concept was a "house-in-house" arrangement. The storage zone, made of a prefabricated structure with a rational design is surrounded by a more informal, steel-structured traffic area, which includes a ramp for the visitors. Longitudinal walls of the building are solid, and thus give a characteristic industrial appearance for the facilities. On the contrary glass end walls are more liberally formed, and create a visual connection between the training room and the waste court. .
Project data
Name

Awareness-Raising and Re-Use Center

Project start year

Completion

Location

Function