Toldi movie theater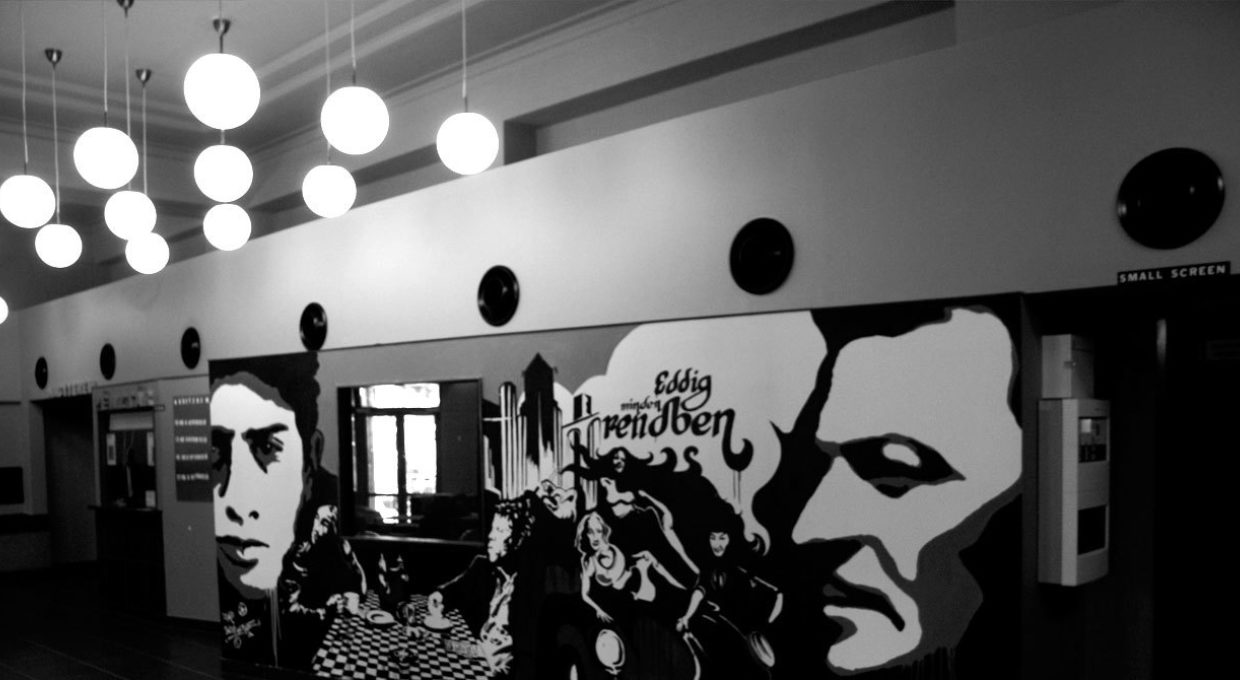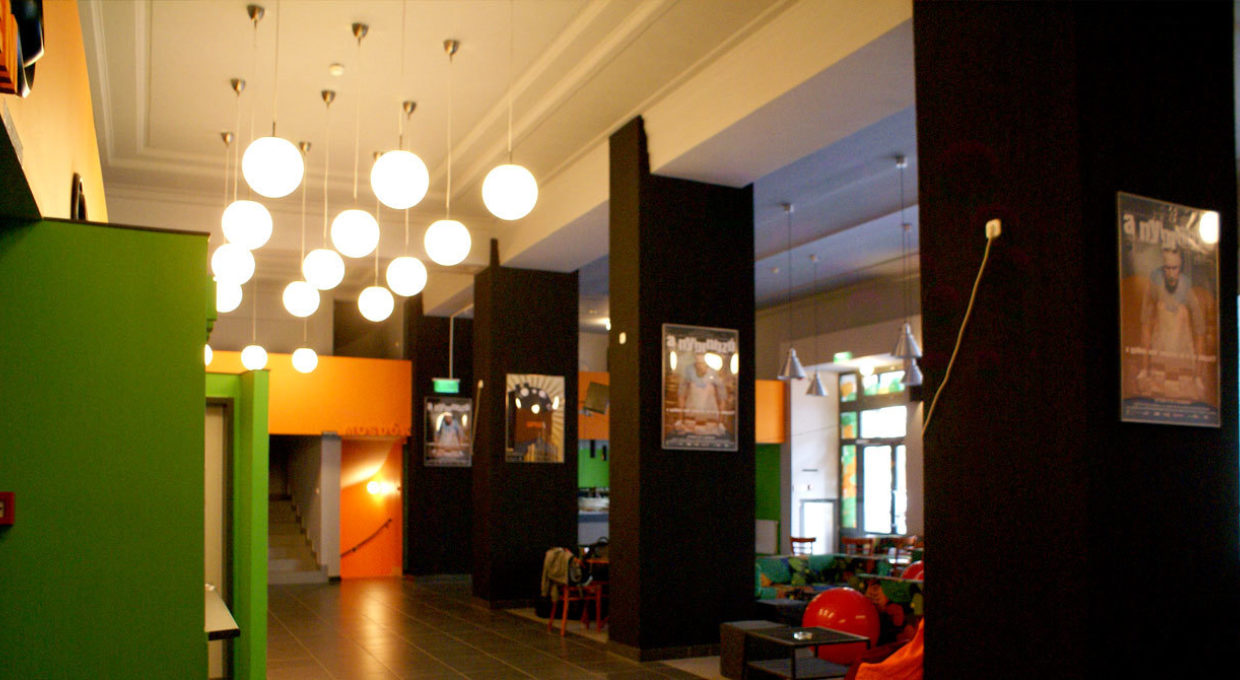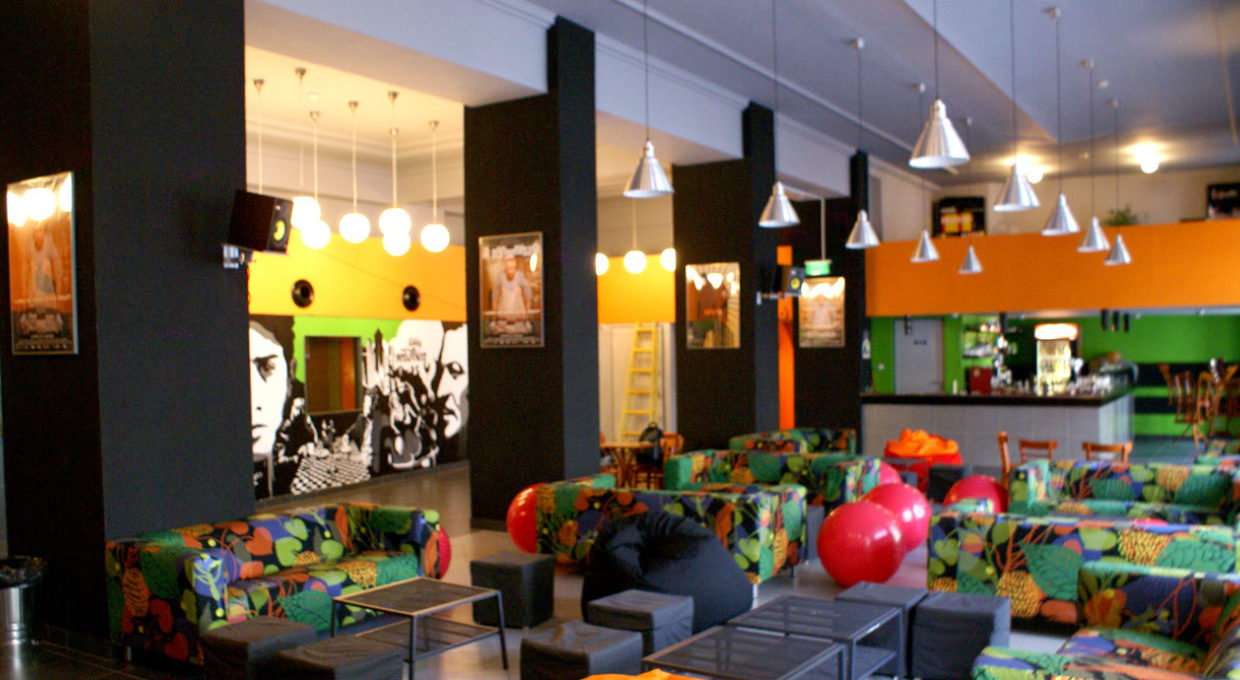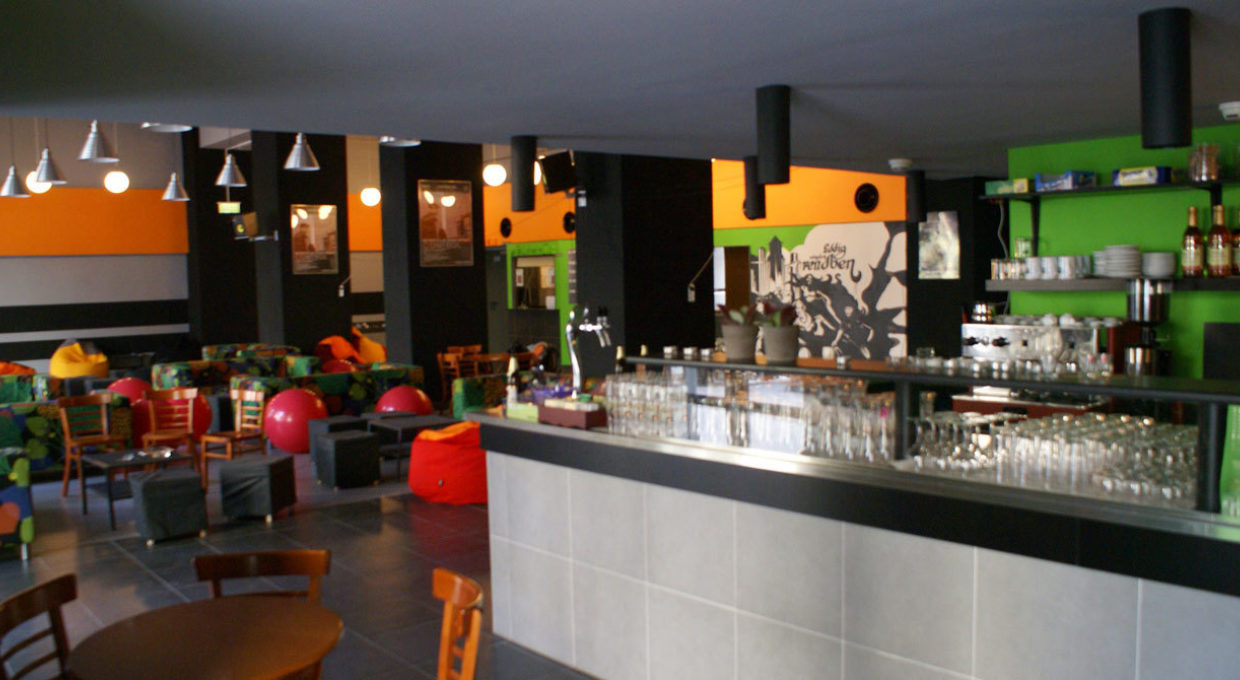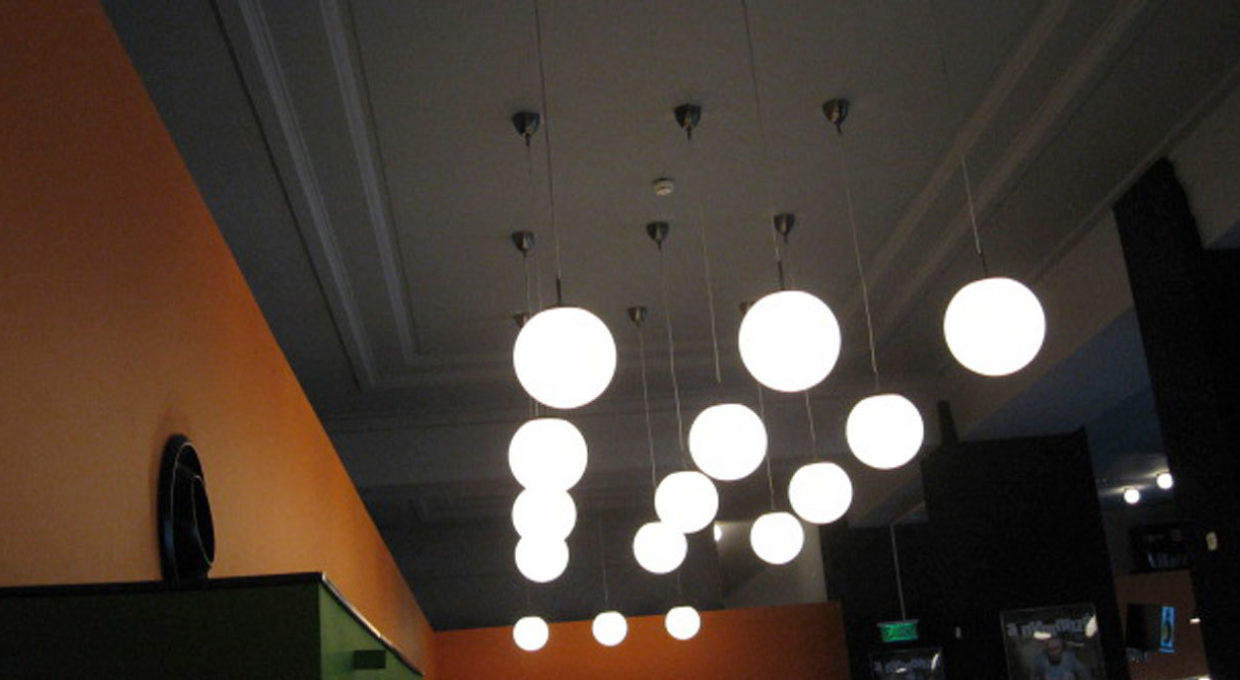 Our task was to redesign the interior of the cinema, keeping its youthful style at the same time. Stepping in from the street we arrive into the foyer, joining to which there are the rooms of the cinema and the lavatory for the disabled people. Also the stairs leading to the basement lavatories and up to the gallery are opening from the foyer. The row of pillars in the middle of the room determine the borderline between the cinema and the coffee shop on the street side of the building.
The surfaces are mainly simple painted ones, or are covered with a little bit coarser plaster. On all floors the main colors are orange, green, grey and black.
On the side wall of the foyer textures and colors are alternating in the form of defied-width stripes. Built parapet of the gallery is continuing in the form of the parapet above the cash-desk, and on the latter there is a built panel for the advertisements, film listings etc. On the striped side wall there are the illuminated poster display racks.
The reception is extended with a lockup counter and a display cabinet. Behind the counter, in the whole length of the wall we have created a built-in piece of furniture with shelving for various tools and equipment. Floor cover is turned up on to the front surface of the parapet wall of the coffee shop counter.
Project data
Name

Project start year

Completion

Location

Function